This is an archived article and the information in the article may be outdated. Please look at the time stamp on the story to see when it was last updated.
Apple is changing the way we interact with computers… again
IN THIS ARTICLE:
Two days ago, Apple unveiled its long-awaited and highly anticipated Vision Pro goggles. After waiting years to get into the virtual reality game, it would seem that the company is lagging behind the tech curve. However, with the recently released details, nothing could be further from the truth. If it catches on, this device could revolutionize how people interact with their computers by merging augmented reality with spatial computing. But what exactly does that mean?
What is the Apple Vision Pro?
Apple's ability to take the familiar and reimagine it into a new realm is well documented. The company has a knack for turning everyday tech into must-have luxury items which make the user feel part of an exclusive group. Apple Vision Pro is no different. In short, Apple is creating a hybrid from several familiar products and technologies, such as Google Glass, a VR headset, augmented reality and more.
To simplify, when you put on Apple's goggles, you can see a virtual computer screen in your living space that you interact with by speaking, making gestures or moving your eyes. Nearly anything you can do on a smartphone, tablet, laptop or desktop can be done using these goggles. To keep things familiar, the operating system, called visionOS, is similar to iOS, iPadOS and Mac OS, ensuring that people who already use Apple products will feel immediately comfortable.
How is the Apple Vision Pro different from what's already on the market?
BestReviews has tested several VR headsets, and all of them have similar capabilities when it comes to the VR features. However, AR is a different story. The Meta Oculus Quest and the different versions of HTC Vive headsets give the user the ability to immerse themself in a virtual world to play games, watch content, and learn. But that experience is isolating when compared to the see-through goggles that Apple is using, which allow you to remain connected and engaged with the real world.
Also, the Apple Vision Pro is the company's first step into the world of spatial computing. Essentially, this is computing in three dimensions. It allows you to explore data and interact with your computer in a way that was never before possible in two-dimensional computing.
Advice for consumers interested in groundbreaking tech
While everyone wants to be first to own a new device, history has shown (repeatedly) that it is not wise to buy the first generation. Especially when it costs $3,500.
Although it can be challenging, there are two advantages to waiting. First, the second generation will undoubtedly have worked out many of the bugs that were in the original. Second, other competitors' products will put pressure on Apple to keep its prices reasonable. And, if it turns out the first generation was flawless, its price will drop when the second generation comes out, so it's a win no matter how you look at it.
Also, Apple has been known to later release more affordable versions of high-end products to cover other price points. For example, consider the MacBook Air, iPhone SE and iPad Air.
Best headsets you can get right now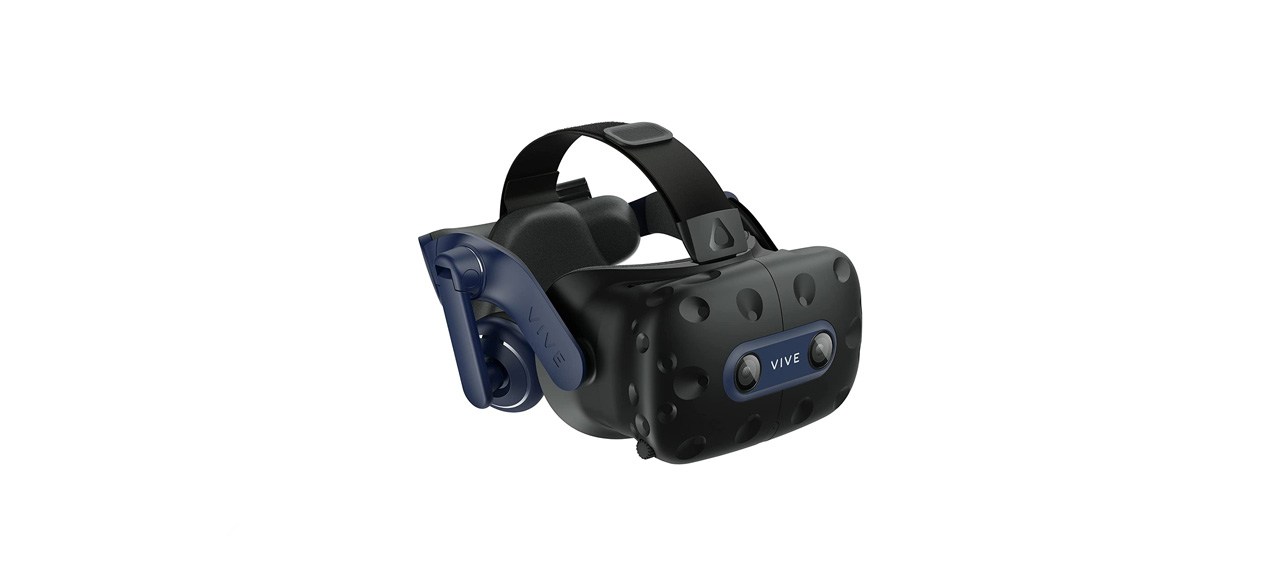 This top-rated headset offers 5K resolution, a wide 120-degree field of view and an increased angle that aligns better with the eye to deliver a superior VR experience.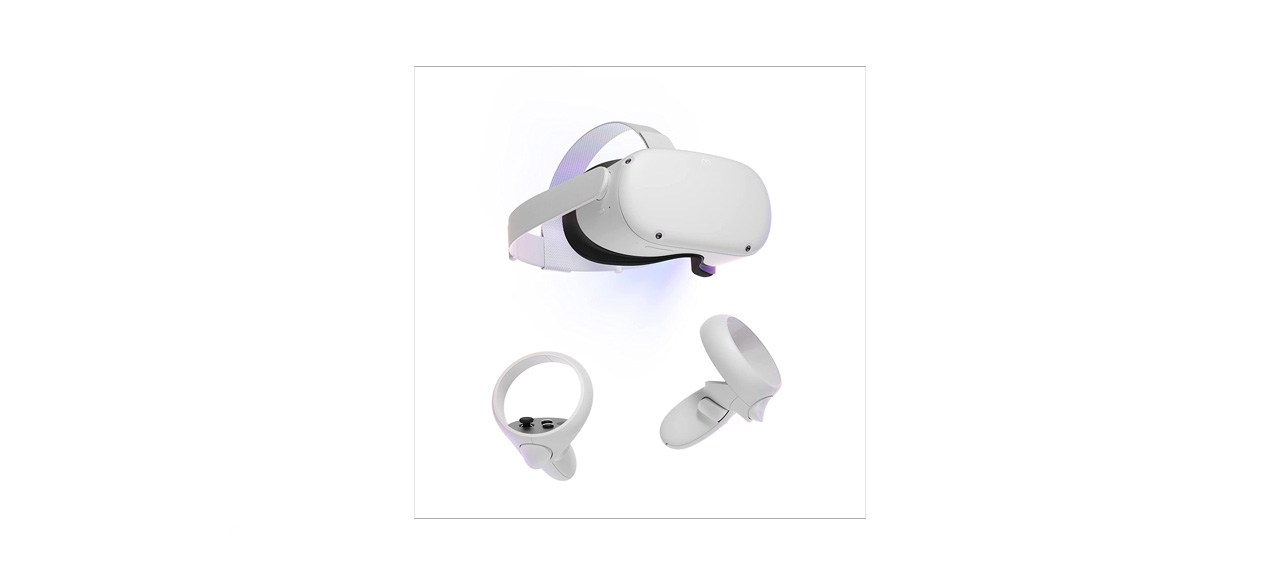 The Meta Quest 2 gives the gamer a smooth playing experience, even during high-speed action sequences. The 3D positional audio, hand tracking and haptic feedback combine to make virtual worlds seem real.
Sold by Amazon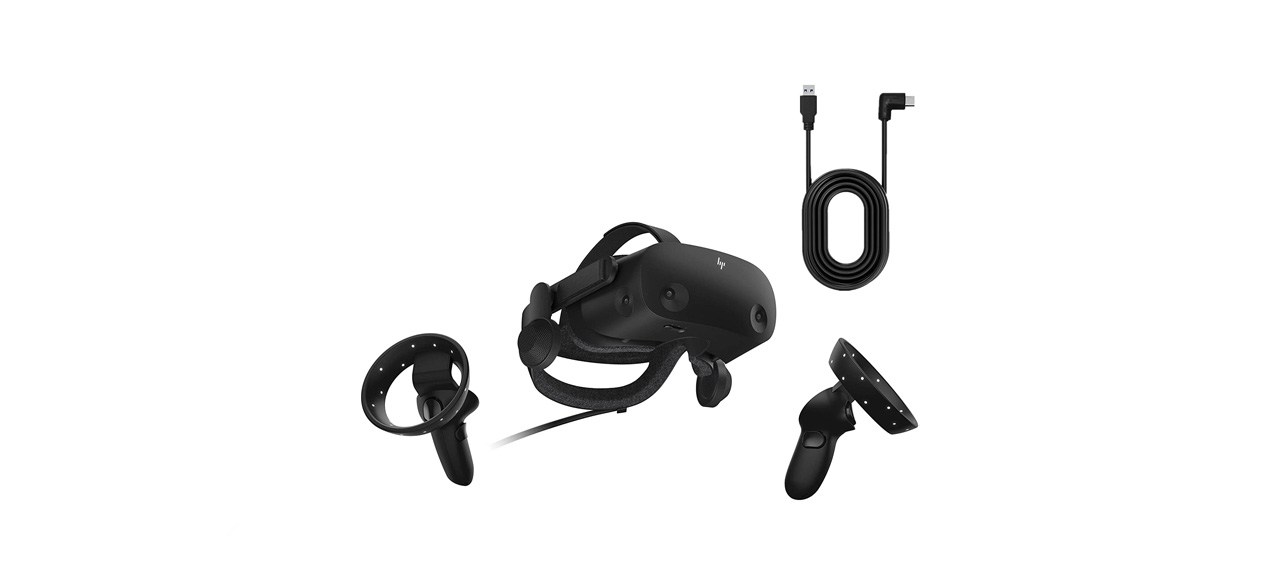 HP Reverb G2 Virtual Reality Headset
HP's headset has dual LCD screens that offer high resolution with a 114-degree field of view. To ensure optimum position tracking, the Reverb has two front-facing cameras, two side-facing cameras and internal sensors.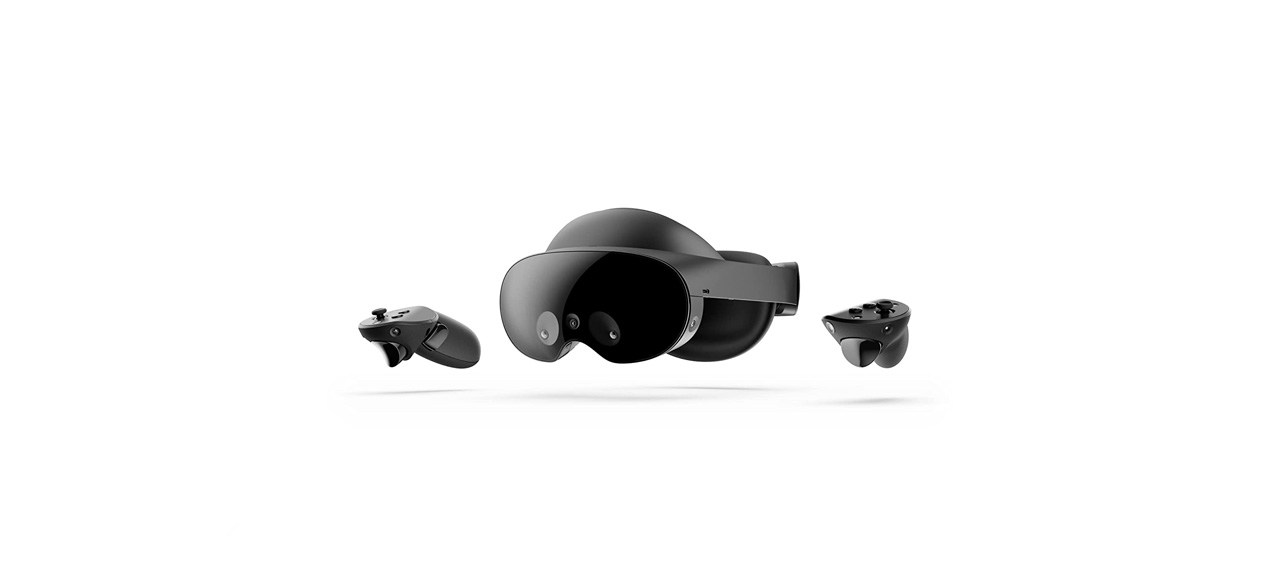 The Meta Quest Pro is a premium option. Besides the high-end graphics, this system translates your natural facial expressions into VR so your avatar can offer an accurate representation of your true personality.
Sold by Amazon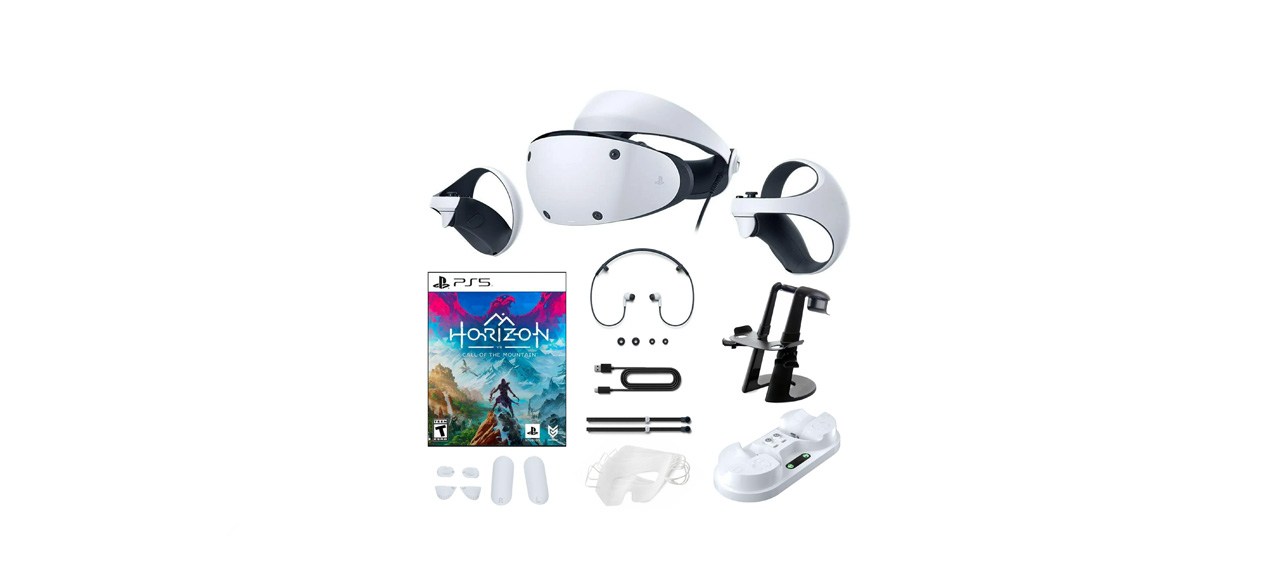 PlayStation VR2 Horizon "Call of the Mountain" with Accessories Bundle
This PlayStation bundle comes with everything you need to start playing. You get a VR headset, a PlayStation VR2 Sense Controller, a "Horizon Call of the Mountain" voucher, a USB charging cable, stereo headphones, three pairs of earpieces, a dual charging dock and more.
Sold by Walmart
Want to shop the best products at the best prices? Check out Daily Deals from BestReviews.
Sign up here to receive the BestReviews weekly newsletter for useful advice on new products and noteworthy deals.
Allen Foster writes for BestReviews. BestReviews has helped millions of consumers simplify their purchasing decisions, saving them time and money.
Copyright 2023 BestReviews, a Nexstar company. All rights reserved.