Written by Quentyn Kannemer
Back-to-school season is quickly approaching, and it's never too early to prepare your shopping list for the upcoming academic year. Historically, that list has always been filled with the typical concoction of school supplies comprising pens, pencils, markers, highlighters, notebooks and binders. But what if we told you it's possible to shed all that extra heft and complexity from your backpack with a single purchase?
If you're shopping for your campus needs or helping to equip your children or loved ones, consider adding a smart notebook to your back-to-school list. These innovative tools marry the benefits of digital technology with the tactile satisfaction of handwriting, not to mention the ability to read books on some of them.
Shop this article: Rocketbook Fusion Smart Reusable Notebook, Kindle Scribe, Moleskine Pen Plus Ellipse Smart Writing Set
What are smart notebooks?
Smart notebooks utilize advancements in technology to enhance the note-taking process. They come in a few styles across a widely varying price spectrum, with options as affordable as $13.
The most affordable smart notebooks generally use a special pen that records the motion and pressure of your handwriting on a specific type of paper that can detect this pen. Some instead use your smartphone's camera to scan handwritten traditional notes on reusable pages, then employ ocular character recognition to store them in a searchable digital format.
You even have full-blown e-ink tablets, though these are the most expensive by far. They're more flexible and come with advanced capabilities (such as the ability to read and annotate e-books), but are also less satisfying for those who enjoy the abrasive feel of pen on paper.
How smart notebooks work
No matter the style you go for, the result is that when you write, a smart notebook digitizes your handwriting, letting you store, share, and manipulate them any way you like. Here are just a few of the benefits:
Streamlined organization: Smart notebooks often feature accompanying apps that store and categorize your notes efficiently, eliminating the need to sift through piles of paper for a specific note.
Instant collaboration: Forget about photocopying or photographing your notes to share them. Digital notes are instantly shareable, facilitating seamless collaboration with peers (and annoying study buddies who conveniently forgot to take notes).
Environmentally conscious: Most smart notebooks are reusable, significantly reducing paper waste while freeing up space in your backpack for other academic tools.
Broad compatibility: Smart notebooks typically sync with cloud storage and note-taking platforms such as Google Drive, Dropbox and Evernote, making them versatile tools for students who fear losing homework to hungry dogs or their own careless misplacing.
Book-specific note-taking: Some e-readers double as digital notebooks. The Kindle Scribe, for instance, allows you to read Kindle e-books, and you can use the included pen to write notes on any page, passage or word you want. This makes research projects and studying a breeze, especially if you can buy digital versions of your textbooks.
How Best Reviews tests smart notebooks
We evaluate each device in the BestReviews Testing Lab by asking our testers a thorough series of questions designed to test whether a brand's product claims hold up with practical usage. We then carry out tests using predetermined procedures.
For these smart notebooks, our testers deployed the devices as intended: they used the included pen or stylus to write notes, uploading them to available services along the way. They evaluated how easy it is to set up the various apps and services needed to archive these notes. Testers also judged smart notebooks on their style, build, comfortability and overall ease of use.
Among the notebooks in this list, note that we have only tested the Rocketbook Fusion and Kindle Scribe. We highlighted the other three based on positive expert reviews from other reputable sources, favoring options from proven brands that generally receive strong user reviews.
Best smart notebooks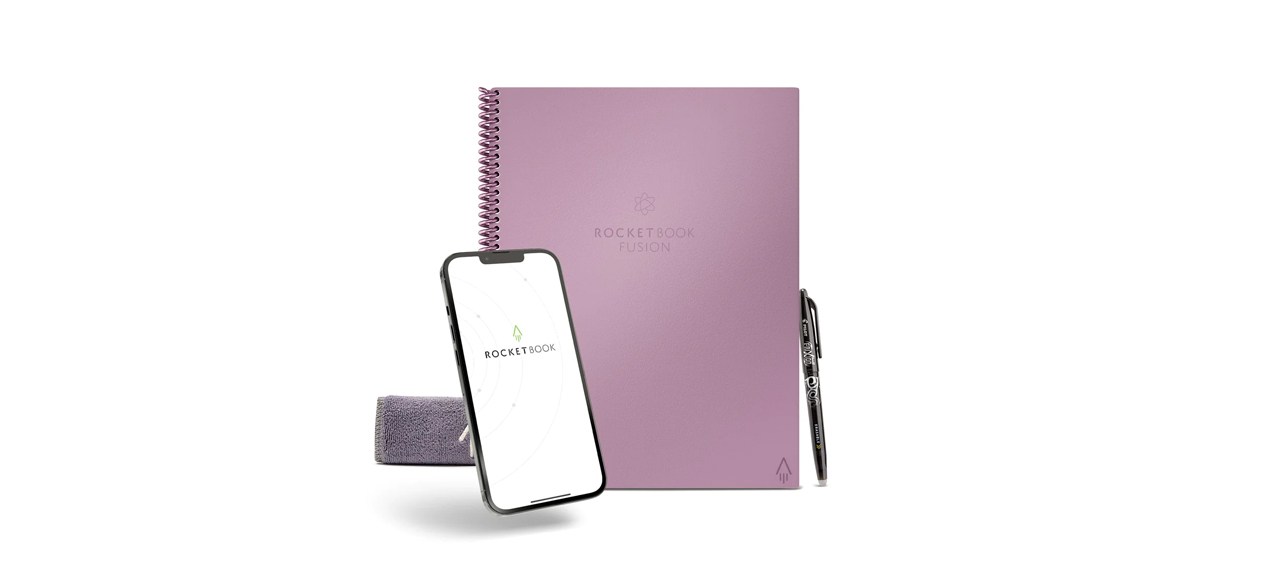 Rocketbook Fusion Smart Reusable Notebook
This affordable reusable notebook caters to modern students with diverse page templates, including lined and dotted pages, weekly planners and to-do lists. Our tester found its page layout odd but usable for ditching paper notebooks while retaining a true sense of putting pen to paper. Before effortless page erasure, notes are easily backed up to cloud services using ocular character recognition in the smartphone app.
Sold by Amazon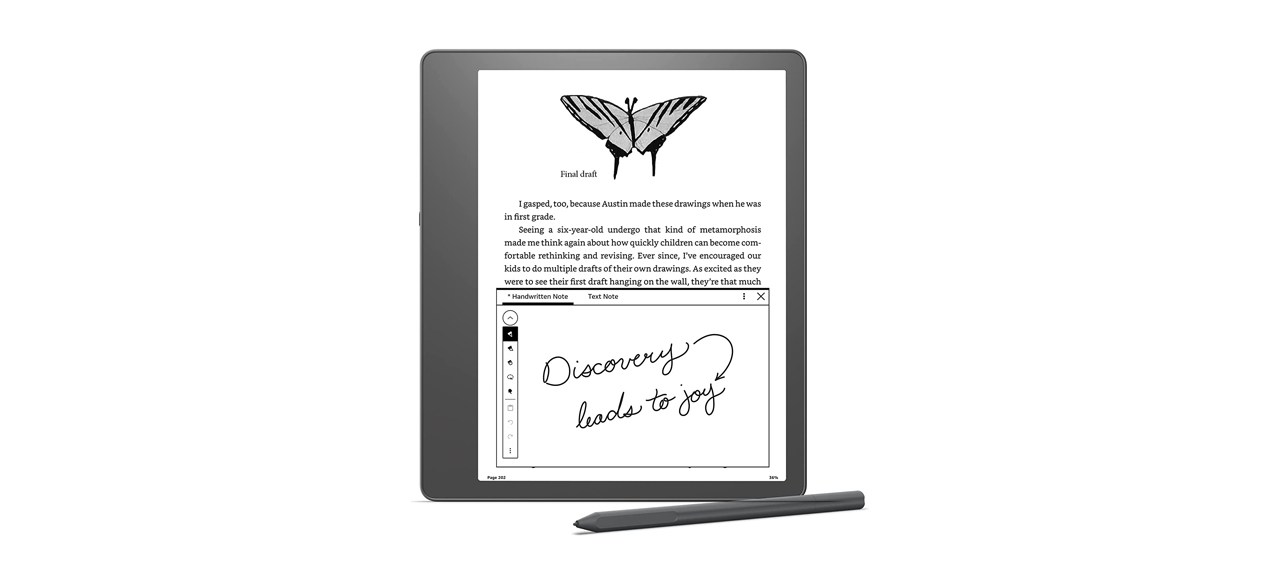 This unique combination of an e-reader and smart notebook allows you to read digital textbooks while making notes and highlights. You can annotate any page, line or word in any book you're reading and create self-contained notes from scratch. It's a multi-functional tool that caters to diverse study needs, though our testers didn't find it the most comfortable for reading.
Sold by Amazon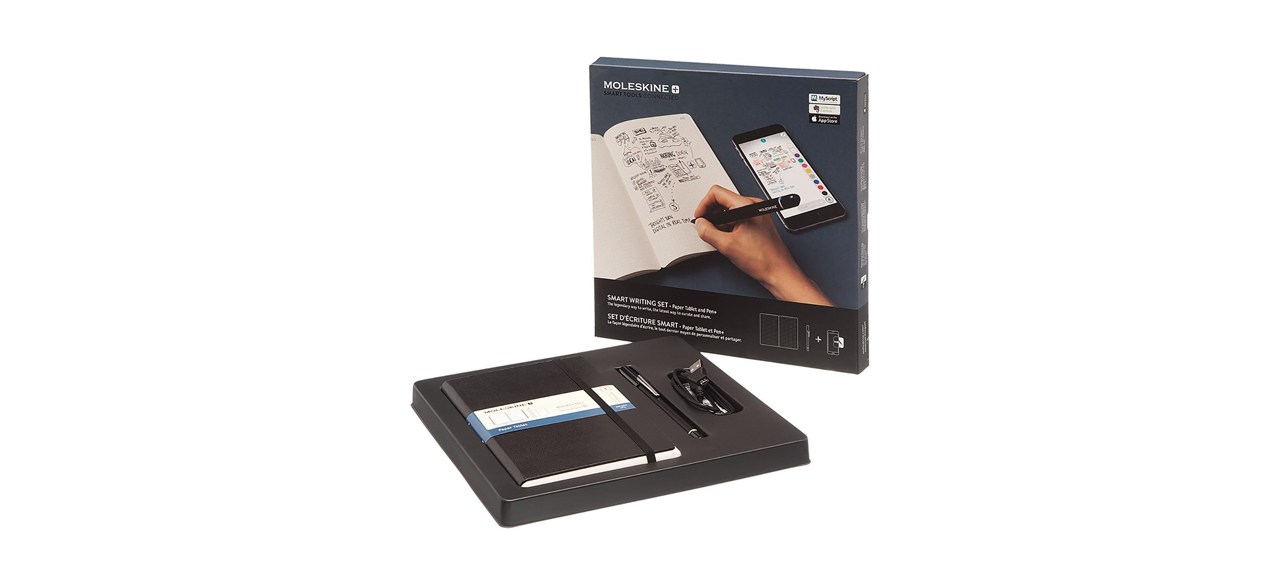 Moleskine Pen Plus Ellipse Smart Writing Set
Offering the classic Moleskine design, this smart notebook comes with a smart pen that captures each stroke for easy digitization. It's a viable option for those who prefer the feel of traditional notebooks but want the perks of digital notes. It'll require a Moleskine notebook for proper use, which this bundle includes.
Sold by Amazon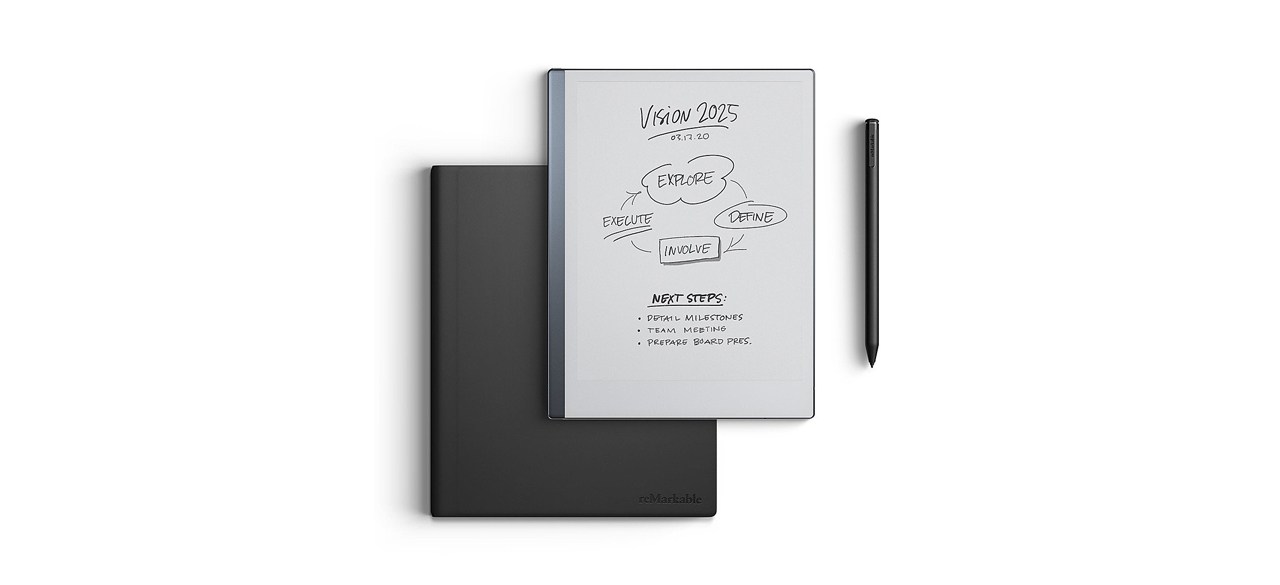 With an ultra-thin design and a paper-like display, the ReMarkable 2 claims to offer the closest experience to writing on actual paper among fully digital devices. This e-ink tablet enables seamless note-taking and sketching that syncs with the cloud, allowing you to access your notes anywhere. Its long battery life adds to the convenience, making it ideal for students and professionals who need reliable and efficient digital note-taking.
Sold by Best Buy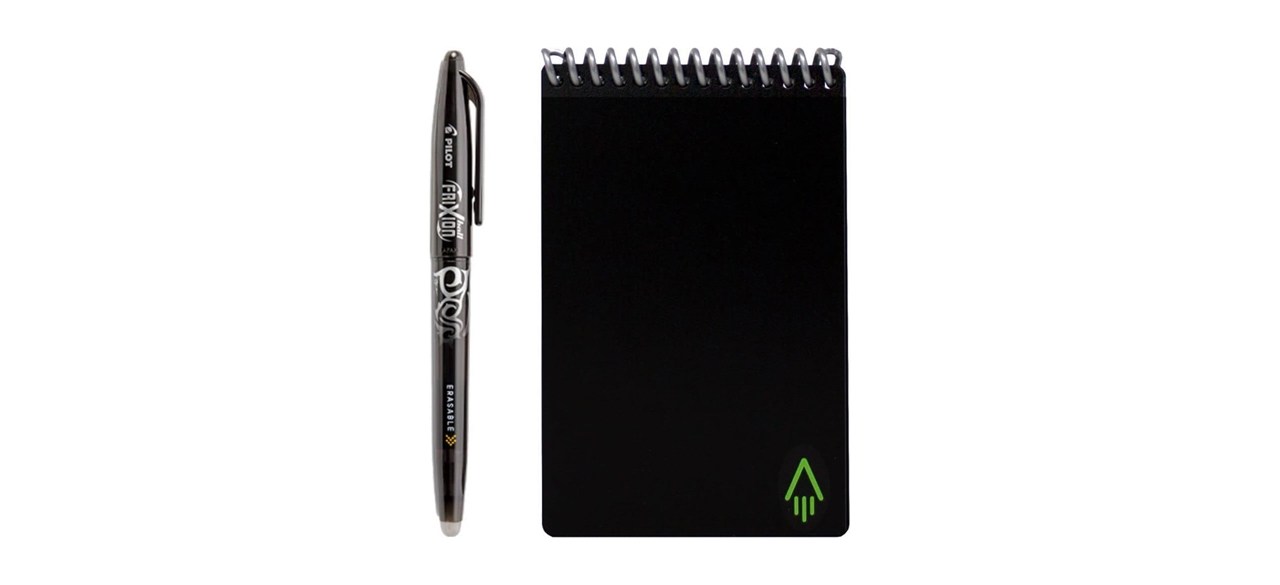 The Rocketbook Mini shrinks the digital notetaking into a 48-paged dotted grid notebook that easily fits in pants pockets. You can wipe the reusable pages clean with a damp cloth after use, though this requires the Pilot Frixion pen (this bundle includes one). You digitize notes by capturing snapshots with the Rocketbook app, which then organizes and uploads them to your preferred cloud service.
Sold by Amazon
Want to shop the best products at the best prices? Check out Daily Deals from BestReviews.
Sign up here to receive the BestReviews weekly newsletter for useful advice on new products and noteworthy deals.
Quentyn Kannemer writes for BestReviews. BestReviews has helped millions of consumers simplify their purchasing decisions, saving them time and money.
Copyright 2023 BestReviews, a Nexstar company. All rights reserved.