This is an archived article and the information in the article may be outdated. Please look at the time stamp on the story to see when it was last updated.
What do you need to know about using a humidifier?
As temperatures go down, so do moisture levels. While that's not always bad, it can increase your chance of aggravating chronic respiratory issues, such as asthma and bronchitis. It can also cause a multitude of other health problems. But getting a humidifier can help you have enough moisture in your home to stay healthy this winter.
What does a humidifier do?
A humidifier increases the moisture in the air to alleviate common health concerns associated with dry air. Once you add water, it draws dry air in with a fan, pushes it through a wet filter and blows the newly moist air into the room. While there are different types of machines, the concept is essentially the same for each.
Types of humidifiers
There are three primary types of humidifiers:
Warm mist: This machine boils water and turns it into water vapor, which moistens the surrounding air.
Evaporative: This uses a fan to pull dry air through a wet wick and recirculates moist air into the room.
Ultrasonic: This creates a mist with an internal diaphragm that vibrates at ultrasonic speeds to turn the water into tiny particles. A silent fan then blows the particles into the room.
Everything you need to know about using a humidifier
There are nine details you need to know to select the best humidifier for your home:
Room size: Humidifiers are made for various room sizes. Choose one that's suitable for the room where you intend to use yours.
Maintenance: Some humidifiers are easier to clean than others.
Aromatherapy: Some models let you add essential oils for added medicinal benefits.
Noise: Some machines are louder than others. Ultrasonic varieties are typically the quietest.
Timers: Some devices have timers, so you don't have to worry about leaving them on for too long.
Automatic shut-off: Consider a humidifier with this feature. You don't want your machine to keep running after it runs out of water.
Humidity sensor: You can get a humidifier that lets you set and maintain your desired humidity level.
Safety: Some machines, such as the warm mist humidifier, can be dangerous if tipped over. Be careful using them around children and pets.
Tank size: The size of the tank determines how many hours you can run it. Consider a larger machine if you wish to keep yours running for long periods.
Best humidifiers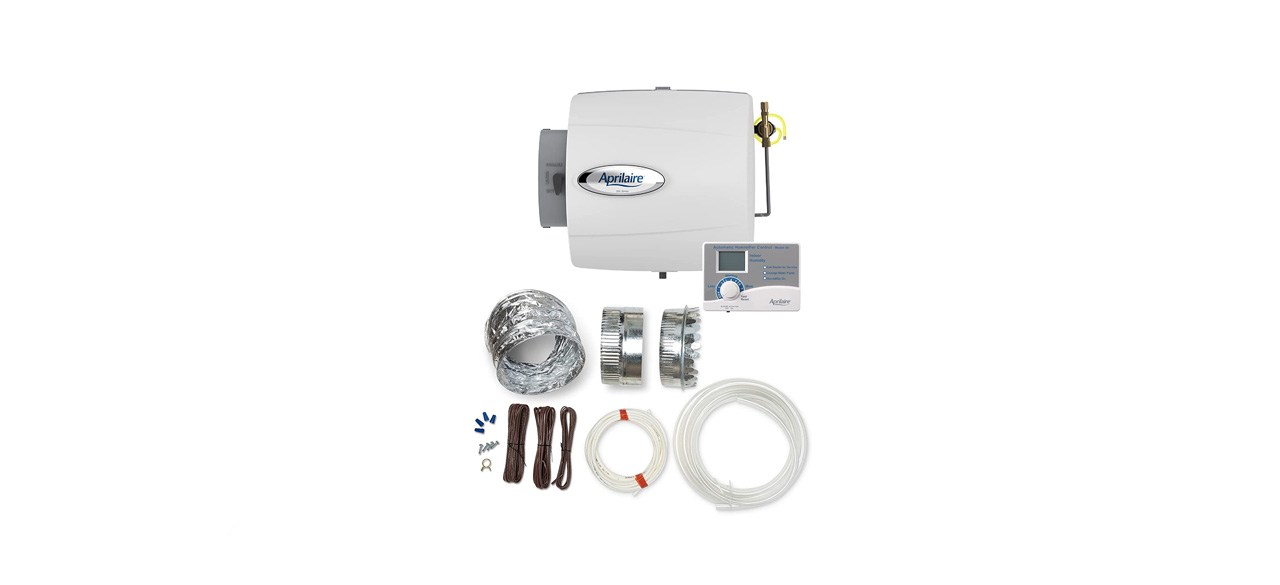 Aprilaire 500 Home Humidifier With Automatic Control
This evaporative humidifier covers up to 3,000 square feet, uses 12 gallons of water a day and comes with a digital control panel that lets you set your humidity levels. It makes using a humidifier easy and includes everything you need to install it.
Where to buy: Sold by Amazon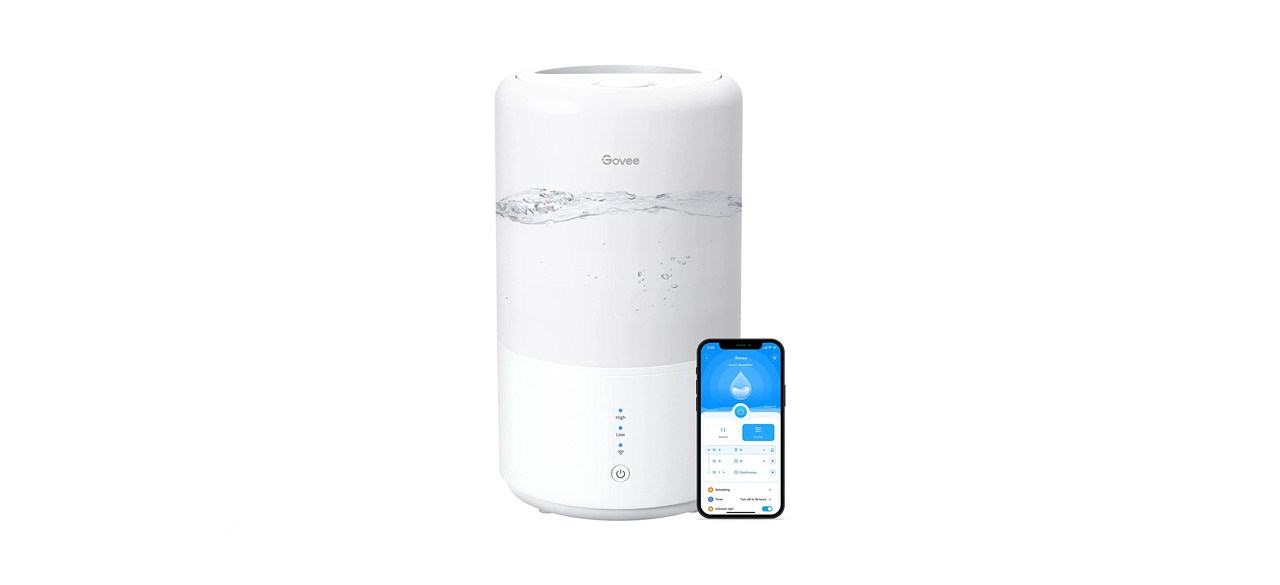 Govee Smart Wi-Fi Humidifier For Bedroom
This quiet cool mist humidifier is fit for a room up to 258 square feet with a timer and an automatic shut-off when it reaches your desired humidity level. You can add essential oils to it, and it has a 12.5-cup tank.
Where to buy: Sold by Amazon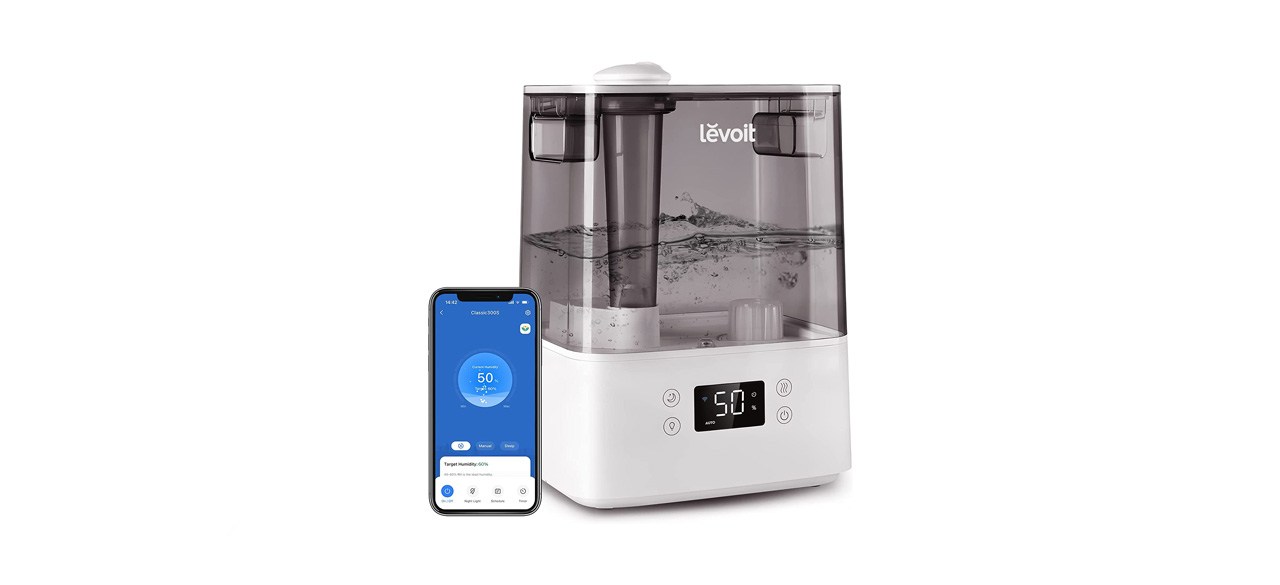 Levoit Ultrasonic Cool Mist Humidifier
This top-fill humidifier takes essential oils and its humidity level can be set and controlled with a smartphone app. It has a 1.59-gallon tank that lasts 60 hours, covers 505 square feet and has a rapid humidification setting.
Where to buy: Sold by Amazon and Home Depot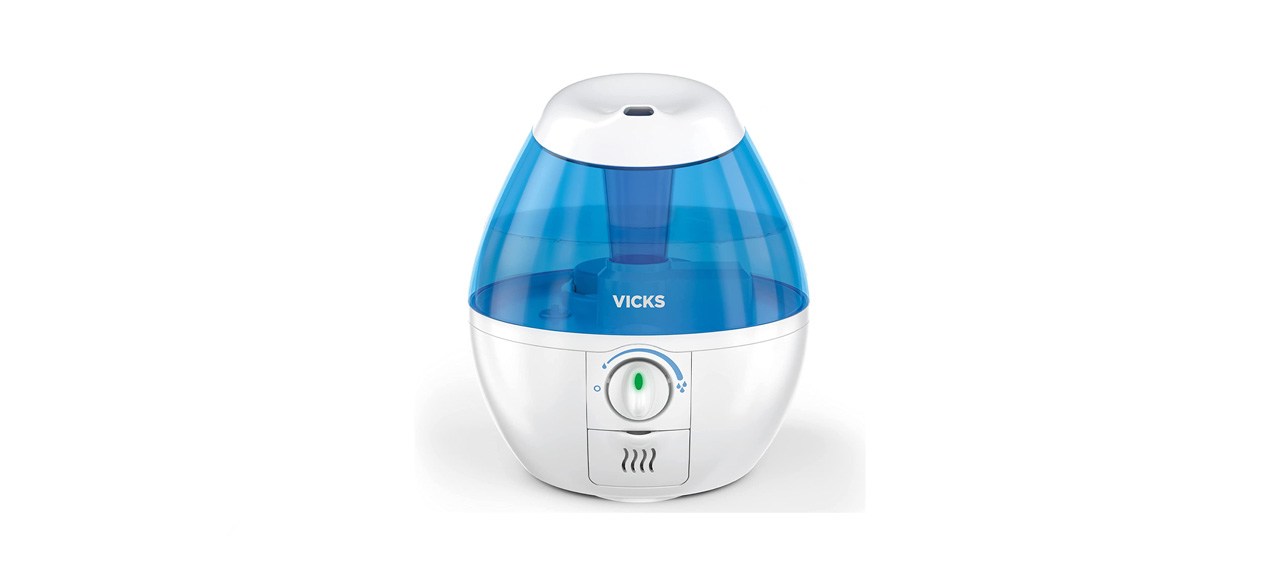 Vicks Mini Filter-Free Cool Mist Humidifier
This cool mist humidifier with a half-gallon tank is ideal for a small room and works with Vicks VapoPads. It operates without a filter and has a run time of 20 hours.
Where to buy: Sold by Amazon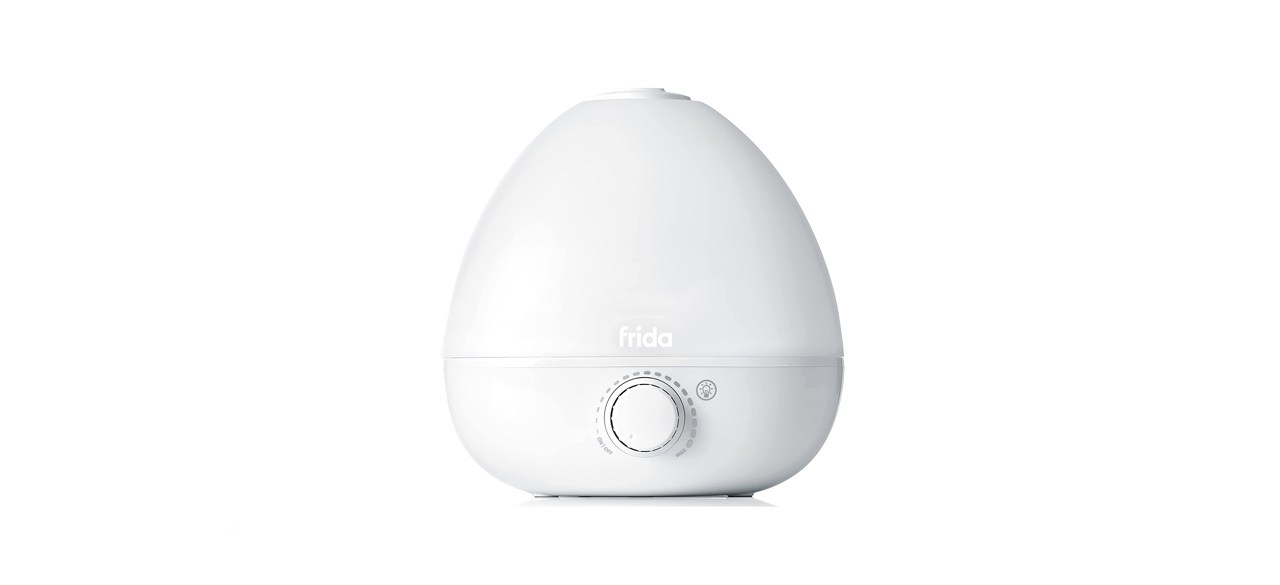 Frida Baby Fridababy Three-In-One Humidifier
This cool mist humidifier has an essential-oil diffuser and a built-in night light. It comes with an automatic shut-off, covers 320 square feet and has a half-gallon tank.
Where to buy: Sold by Amazon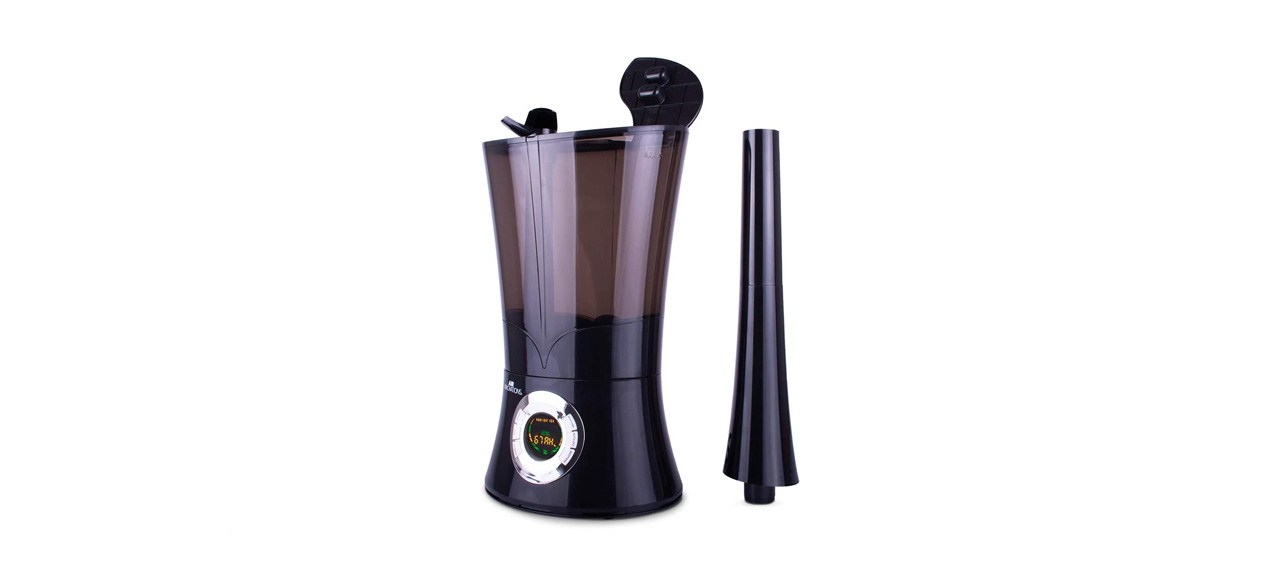 Air Innovations Humidifiers for Bedroom
This cool mist device makes using a humidifier easy, with a 100-hour run time, humidity level control and digital display. It's silent, has an aromatherapy tray, covers up to a 700-square-foot room with a 1.6-gallon tank and has a rotating nozzle.
Where to buy: Sold by Amazon and Home Depot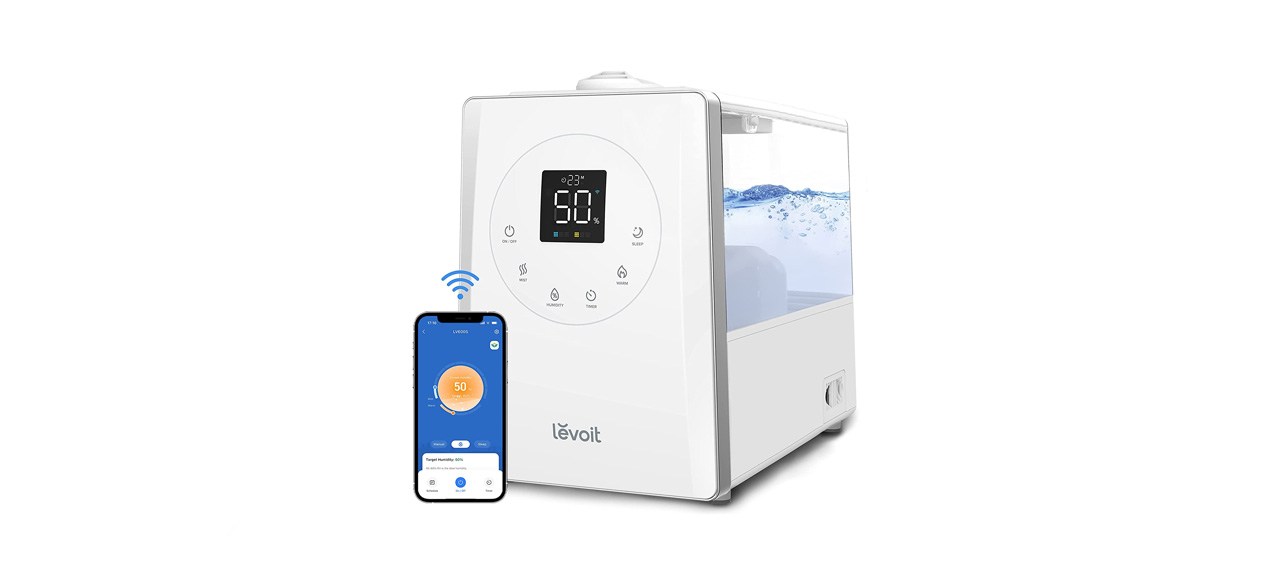 Levoit Humidifiers for Bedroom Large Room Home
This ultrasonic humidifier blows warm or cool mist and covers up to 753 square feet for 50 hours. It makes using a humidifier simple with its top-fill design and smartphone app that lets you set and control your humidity level with sleep mode, a timer and auto shut-off.
Where to buy: Sold by Amazon and Home Depot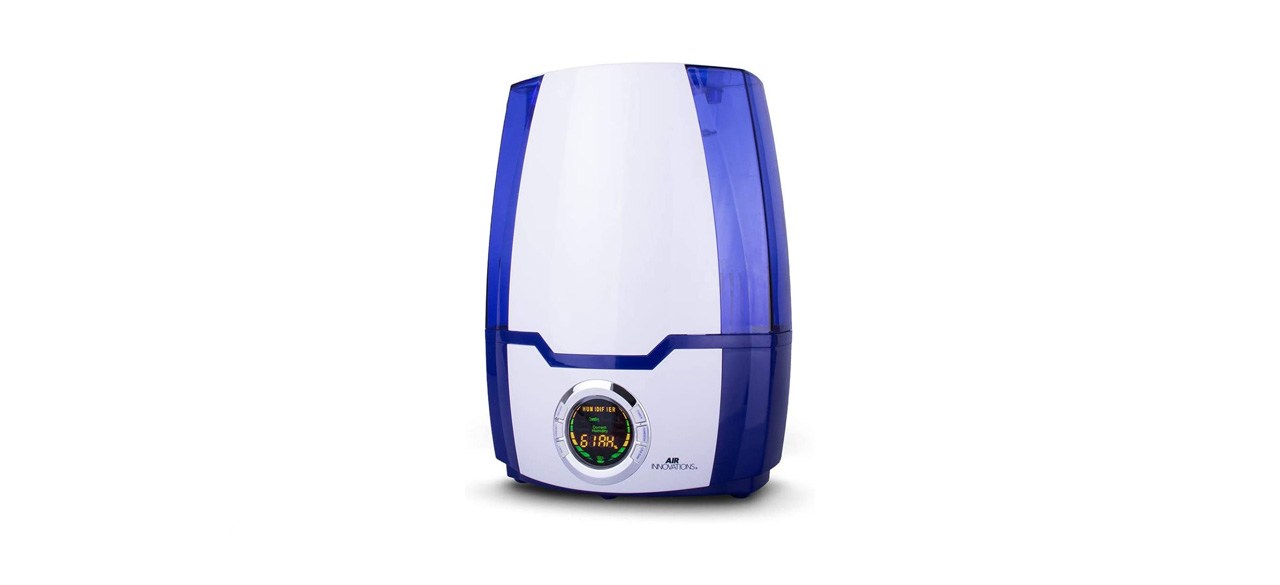 Air Innovations MH-505A High-Performance Humidifier
This quiet ultrasonic humidifier has four mist settings, a digital display, a 1.37-gallon tank and it covers 400 square feet. It's easy to operate, with a permanent ceramic filter that never needs to be replaced.
Where to buy: Sold by Amazon and Home Depot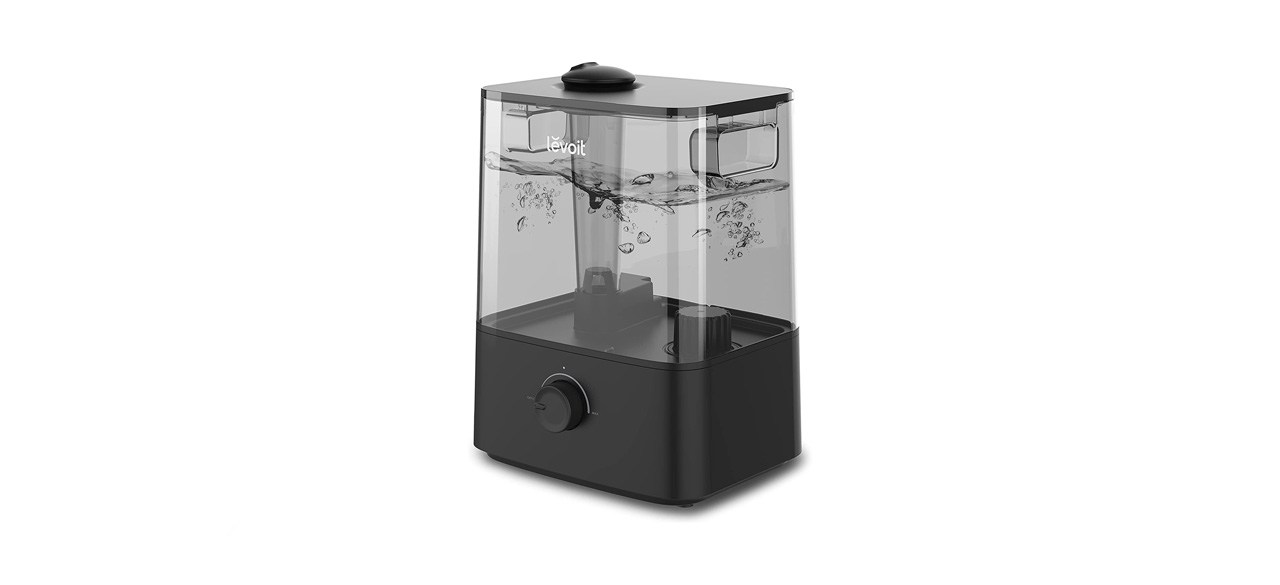 Levoit Cool Mist Air Ultrasonic Humidifier
This top-access ultrasonic design makes it easy to fill and clean the humidifier; it's quiet, runs for up to 60 hours and covers 505 square feet. It also has an automatic shut-off and no light, which is ideal for light sleepers.
Where to buy: Sold by Amazon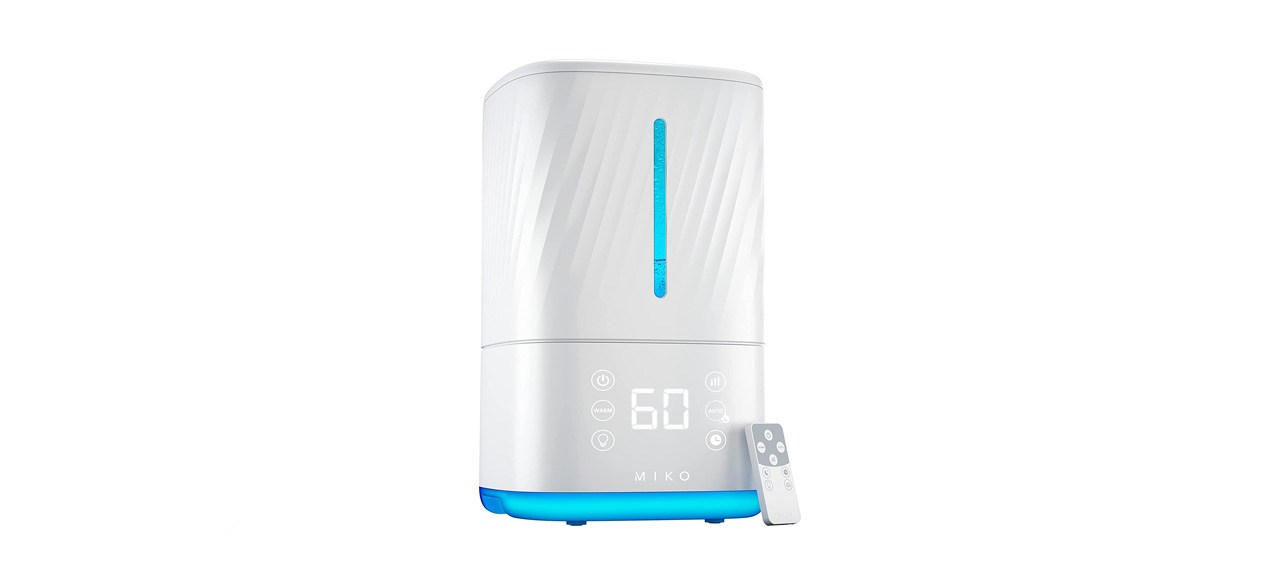 Miko Ultrasonic Digital Humidifier
This sleek humidifier gives you cool or warm mist with a digital humidity level display, a control panel with sleep mode and a timer. It also has a remote control, covers 540 square feet with a 1.2-gallon tank, can be filled with essential oils and has a run time of up to 40 hours.
Where to buy: Sold by Amazon
Want to shop the best products at the best prices? Check out Daily Deals from BestReviews.
Sign up here to receive the BestReviews weekly newsletter for useful advice on new products and noteworthy deals.
Ella Scott writes for BestReviews. BestReviews has helped millions of consumers simplify their purchasing decisions, saving them time and money.
Copyright 2023 BestReviews, a Nexstar company. All rights reserved.