IN THIS ARTICLE:
In climates with colder winters, spring cleaning is an annual event that takes place after the weather turns markedly warmer. The longer days and congenial temperatures make it more conducive to letting in the fresh air and working outside.
It's tempting to downplay the importance of spring cleaning, especially if you stay on top of your daily chores. However, what you tackle during this intensive cleansing period is different from your usual tidying tasks.
What is spring cleaning?
During spring cleaning, you go beyond routine chores. You take a deep dive that fortifies your health and elevates your mood. It increases your productivity, enhances your creativity and makes your home more habitable.
Since spring cleaning is an all-encompassing endeavor, it can seem overwhelming. If you map out a strategy and take a room-by-room approach, while recruiting other household members for help, the task isn't so daunting. Additionally, draft a list of essential cleaning equipment and make certain they are on hand. Now you won't experience the aggravation of needing to stop mid-process because you forgot to get some crucial supplies.
Here are some tips and cleaning essentials organized in a room-by-room fashion. They can help ensure that this year's spring cleaning event is a sweeping success.
How to spring clean
It's not always the big things that you need to focus on during spring cleaning. Sometimes, the tasks with the most impact are the little ones that you tend to let slip throughout the year. Scuff marks on the walls and baseboards, cobwebs in those inconvenient corners, dust on the top of ceiling fans and that ever-growing collection of electronic waste items are some examples. The tools needed to accomplish these tasks can be similarly simple.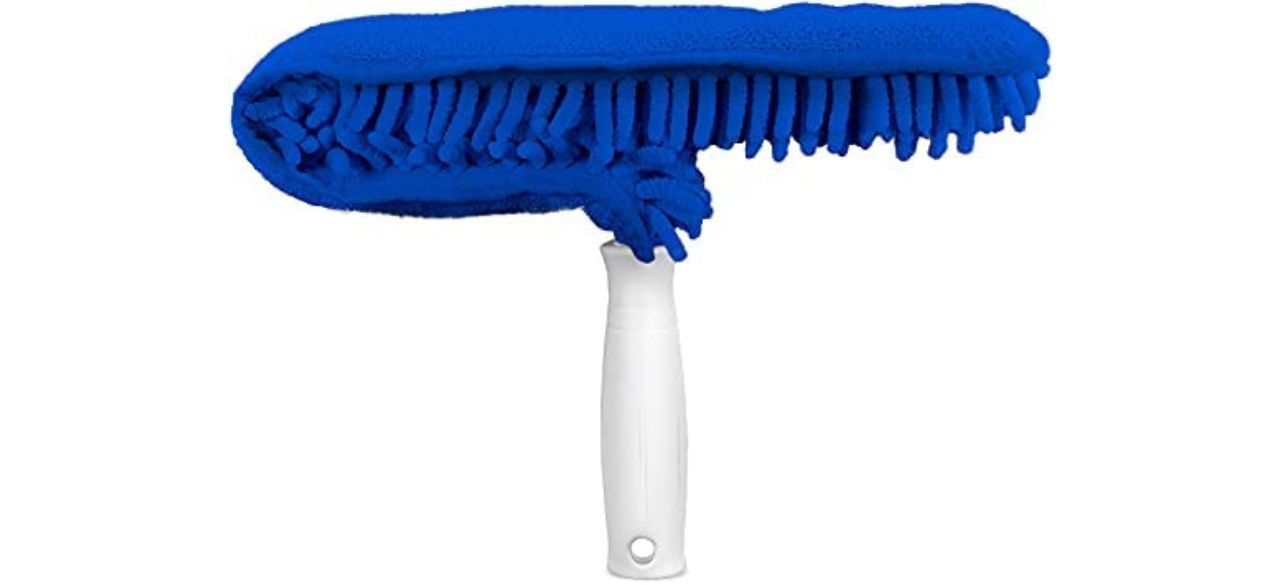 Unger Microfiber Ceiling Fan Duster
This microfiber duster cleans both sides of the ceiling fan at once while preventing unwanted dust from swirling about the room. The unit is lightweight and has a removable, washable sleeve for repeated use.
Sold by Amazon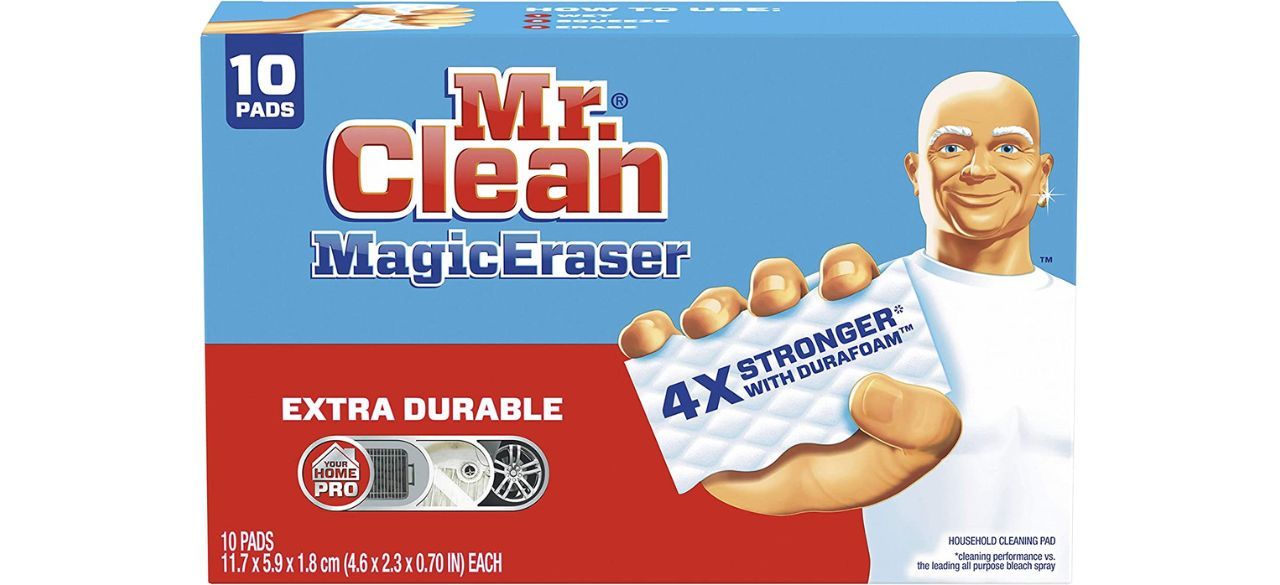 Whether it's scuffs on the wall, dirty fingerprints on light switches and doors, smudges on your windows or even stains on your upholstered furniture, a magic eraser can help. This miraculous little sponge works like fine sandpaper to quickly clear away those marks you've been neglecting.
Sold by Amazon
How to spring clean your kitchen and pantry
Spring cleaning is a good time to go through your salad dressings, condiments, and other infrequently used items to check expiration dates to ensure these oft-overlooked items are still safe for consumption. Use this time to also vacuum your refrigerator coils, clean and sanitize your coffeemaker and other countertop appliances, reorganize drawers and clean inside and behind your range.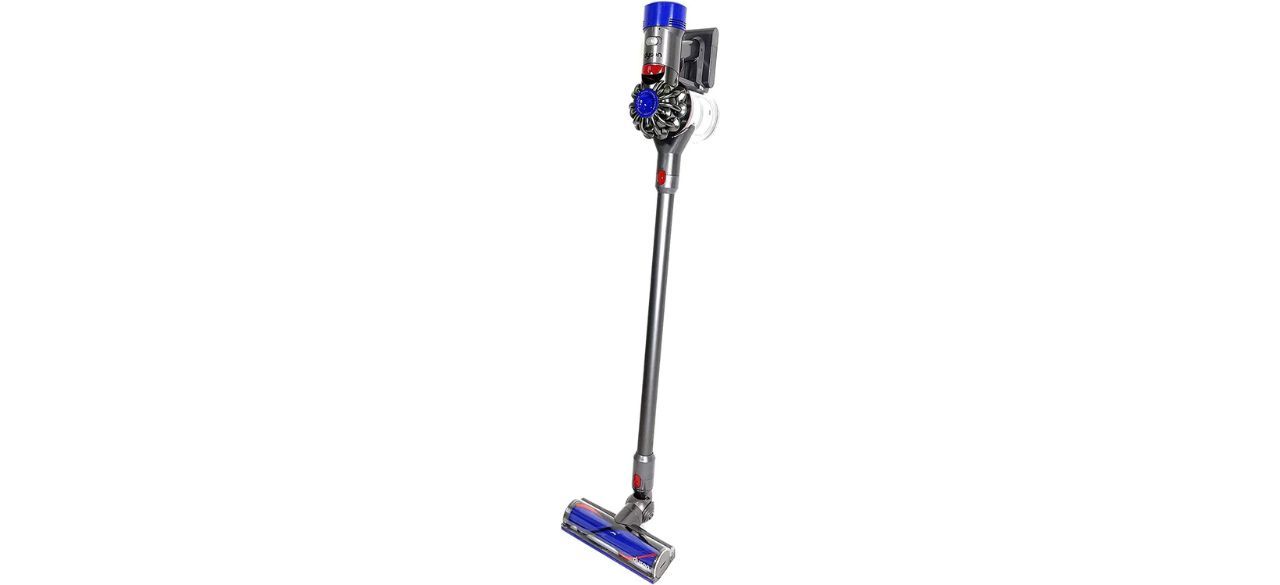 Dyson V8 Animal Cordless Stick Vacuum Cleaner
When you need to clean under the refrigerator or behind the range, you need a handheld cordless vacuum cleaner. This Dyson vacuum is powerful enough for homes with pets and it's lightweight for easy handling. Our tester described the V8 as a breeze to use with impressive suction power for a stick vacuum.
Sold by Amazon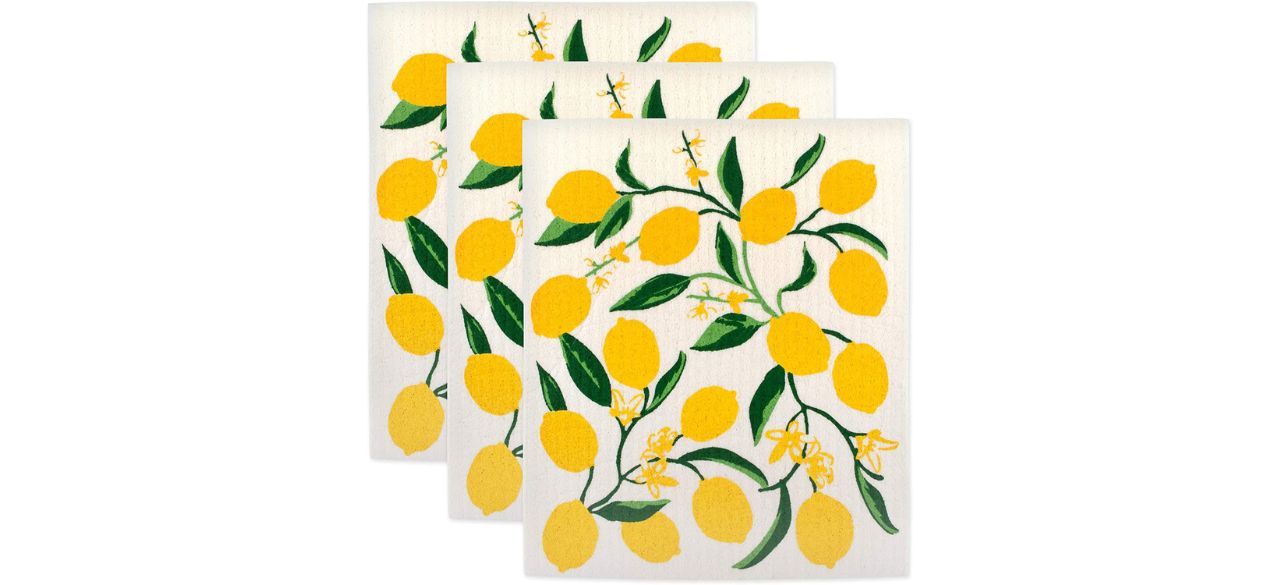 Sponges are not hygienic. If you want a better, more eco-friendly way to do your kitchen spring cleaning chores, consider a reusable Swedish dishcloth. These handy, absorbent items are machine washable and effective on a wide variety of surfaces, including glass.
Sold by Amazon
How to spring clean your closet
The best approach for spring cleaning a closet is to tackle the whole closet at once by emptying it out completely. Clean out the space, check for mold, apply touch-up paint as needed, then evaluate the contents before replacing them. Decide whether each item needs cleaning or repairs. Consider also if you want to donate or discard. Return the items you keep to your closet in a freshly organized manner.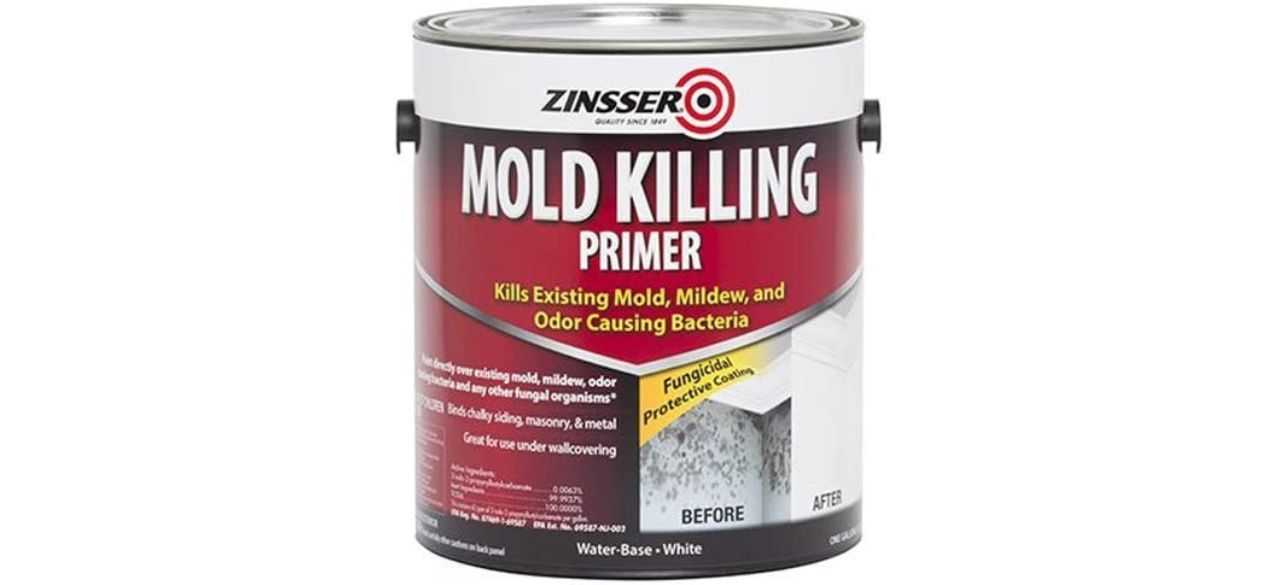 Mold has a tendency to sneak up in those dark corners at the top or bottom of a closet. With a mold-killing primer, you can get rid of those unsightly patches of fungus, eliminate odors and take a proactive step to achieving healthier air quality in your home.
Sold by Home Depot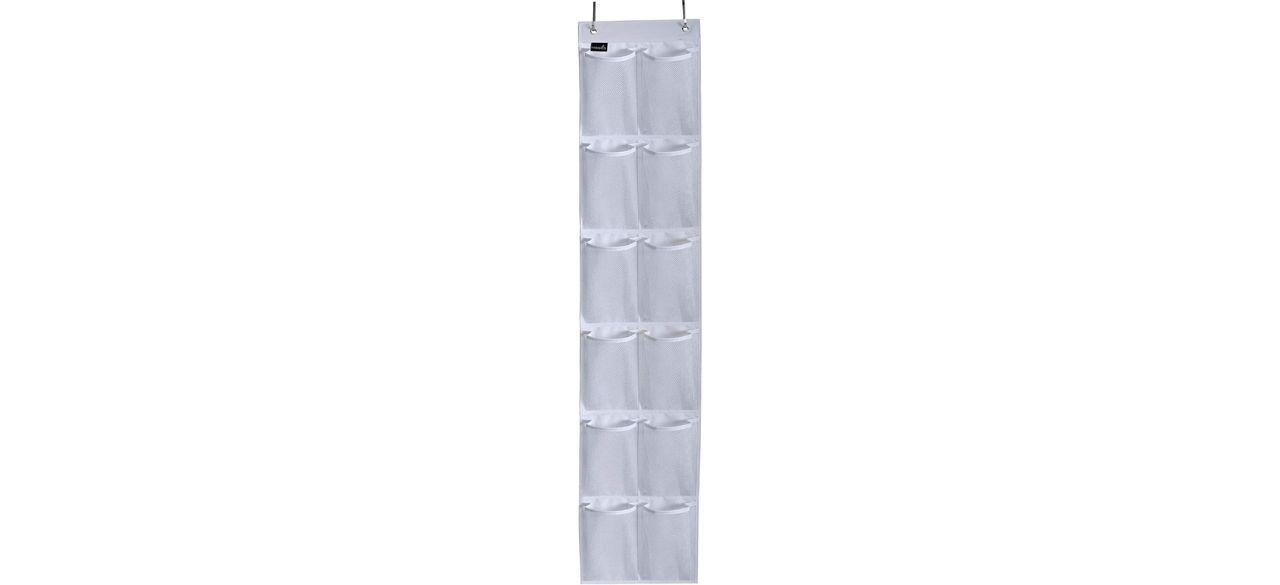 Misslo Over-The-Door Storage Pockets
Even in the best-organized closet, items such as gloves and knit hats can get misplaced, making them a real chore to locate. During spring cleaning, taking the time to slip these frequently lost items in an over-the-door storage unit ensures they are easy to find whenever you need them.
Sold by Amazon
How to spring clean your bathrooms
The bathroom has its own set of challenges when it comes to spring cleaning. You need to evaluate and clean drains, scrub down tile and grout, check caulk and scour those neglected areas of your toilet such as under the hinge caps. Additionally, this is the perfect time to swap out those old toothbrushes and discard any personal hygiene or makeup products that you haven't used in the last six to nine months.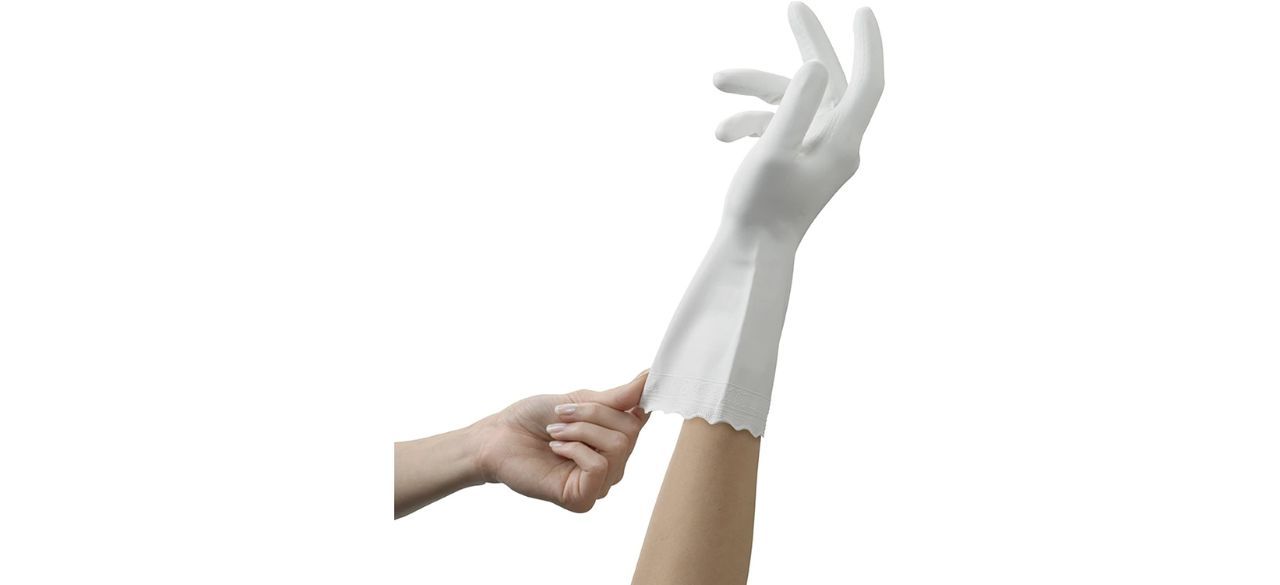 Mr. Clean Bliss Premium Latex-Free Gloves
If you're going to be doing any cleaning in questionable areas rife with germs such as the toilet, you need to ensure you have something to cover your hands. A comfortable pair of latex-free gloves can reduce the "ew" factor while doing bathroom chores.
Sold by Amazon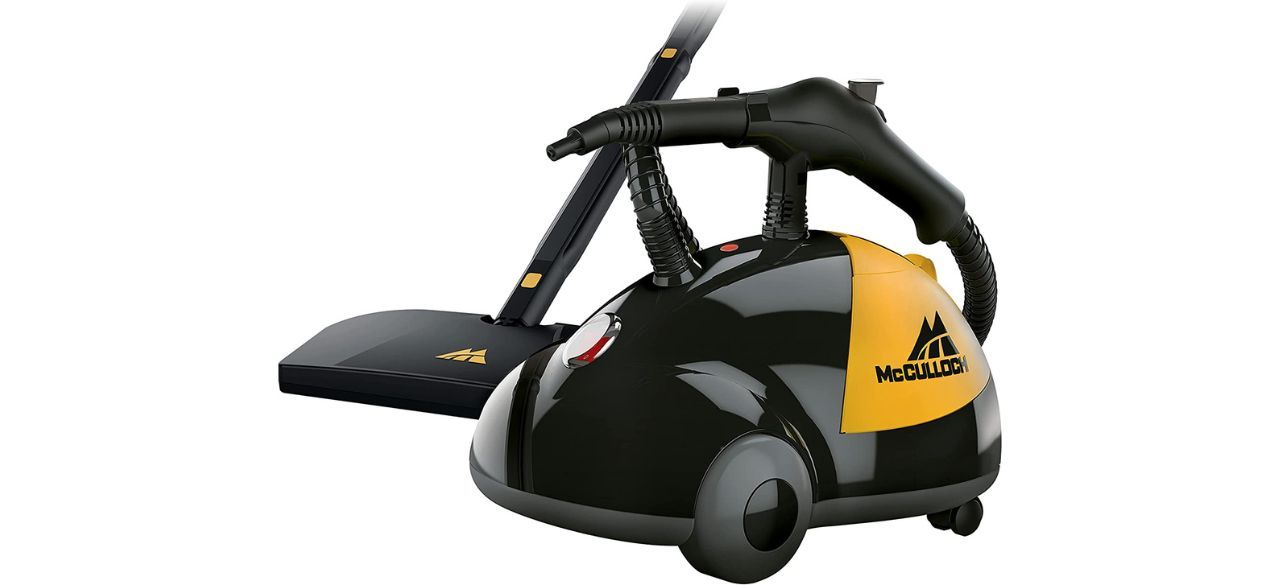 McCulloch Heavy-Duty Chemical-Free Pressurized Steam Cleaner
The beauty of a pressurized steam cleaner is that it's an all-natural, environmentally friendly way of cleaning that disinfects as it cleans. This appliance isn't a miracle cleaner; you still need to use a bit of elbow grease to accomplish the job. But, you can do it without adding any undesirable chemicals to the environment.
Sold by Amazon
How to spring clean your office
In a single year, an office space can accumulate an extraordinary amount of clutter. Because of this, spring cleaning is often as much an act of decluttering as it is an actual deep clean. Your tasks may range from tossing out all those pens that no longer work to shredding unneeded documents filled with sensitive information. Spring cleaning is also a great time to thoroughly wipe down your monitor and clean and disinfect your keyboard and mouse.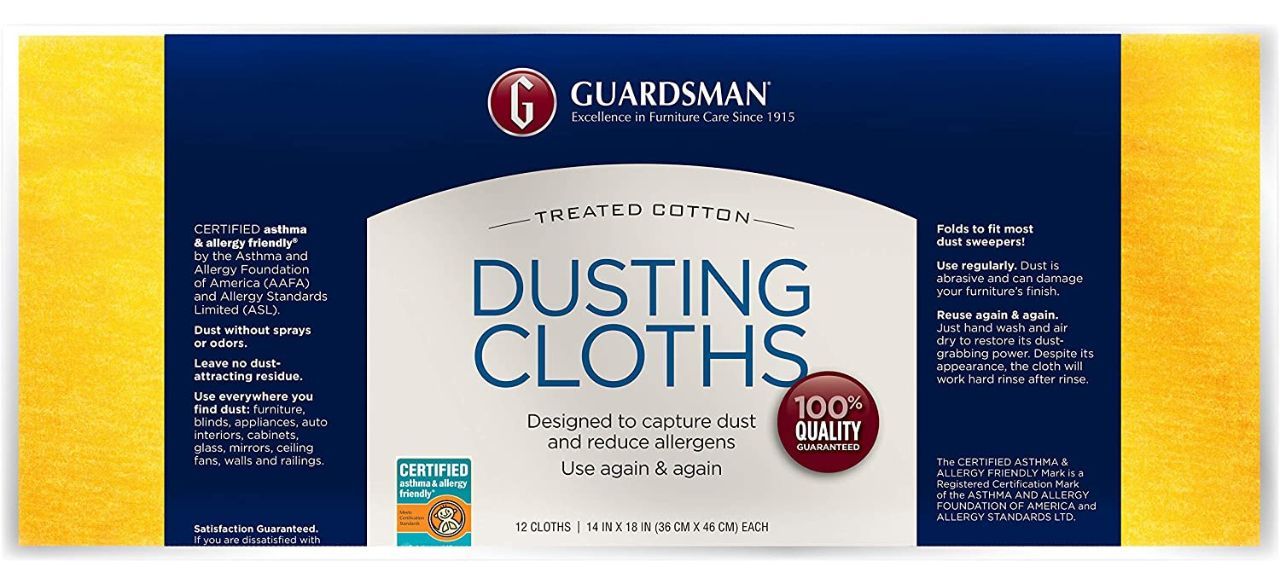 Guardsman Wood Furniture Dusting Cloths
The office in your home probably has more dust-collecting surfaces than you realize. These specially treated cloths trap and remove dust better than spray and a paper towel does. However, what makes them appealing is that they're reusable, thus cutting down on household waste while being kinder to the earth.
Sold by Amazon
How to spring clean outdoors
Spring cleaning shouldn't only cover indoor activities — the exterior of your home and your property need attention, too. The best thing to do before the growing season is in full bloom is to rid your yard of all the debris that has accumulated over the winter months. You also need to inspect your home for signs of damage. Perform those tasks that often get overlooked such as washing the trash cans, repainting the oil tank, cleaning the patio and re-staining the deck.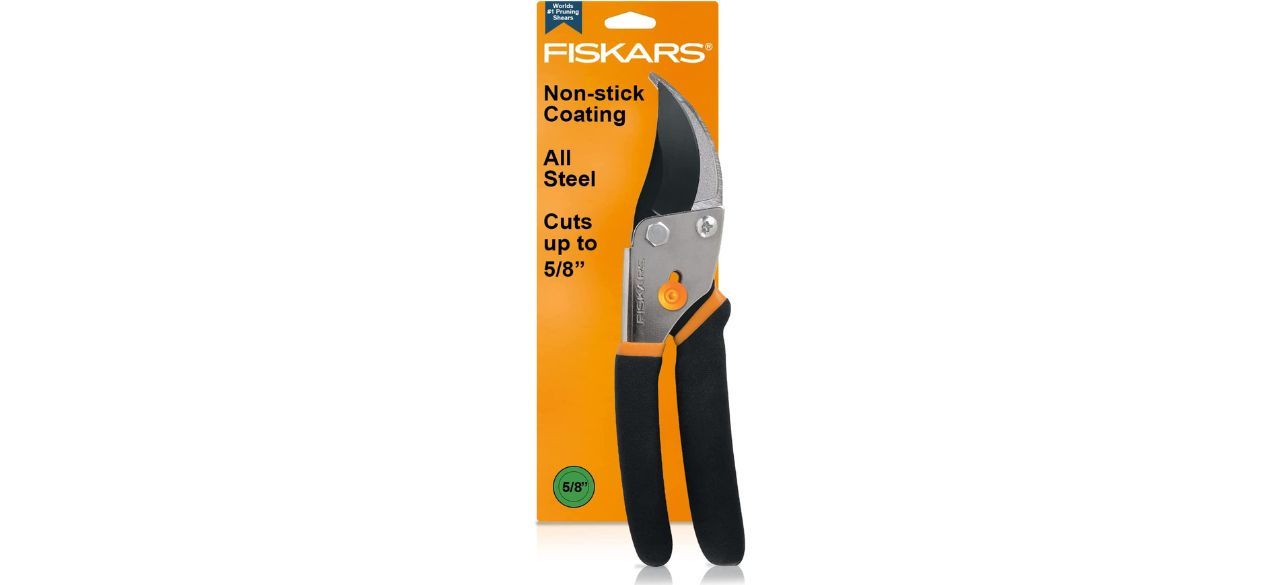 Fiskars Steel Bypass Pruning Shears
If you've got a lot of light-duty snipping on your to-do list, you need a conveniently sized pair of stay-sharp pruning shears. This model from Fiskar uses precision-ground steel and features a low-friction coating that helps keep the blades moving smoothly while preventing rust.
Sold by Amazon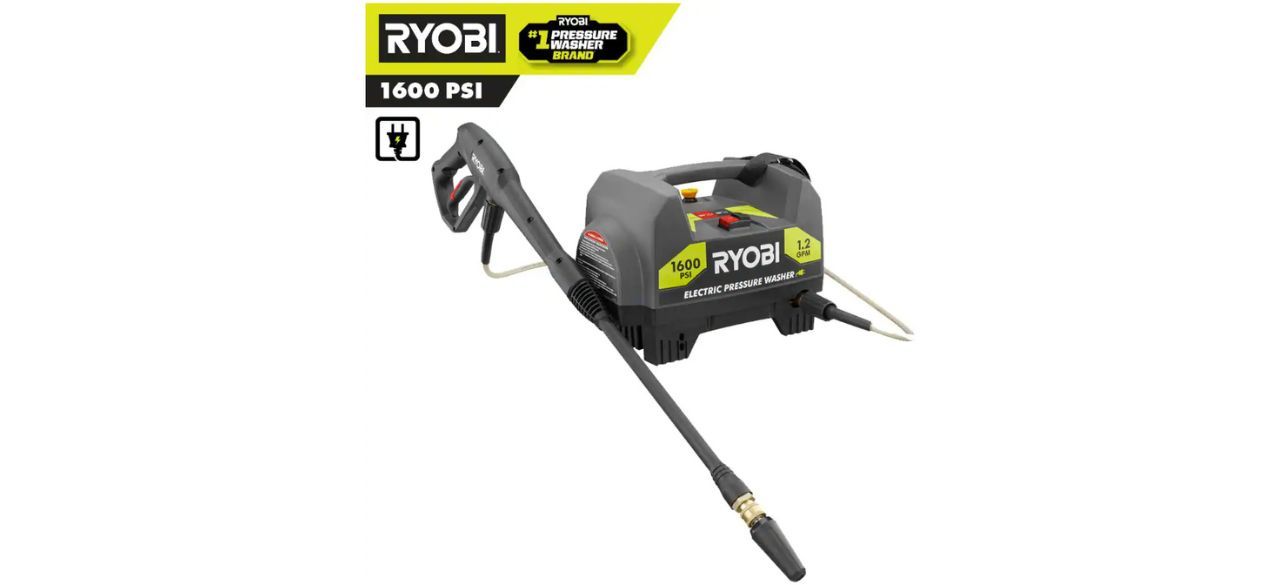 Ryobi 1,600 PSI 1.2 GPM Electric Pressure Washer
Unless you've used a pressure washer, you won't understand the tool's appeal and versatility. This model from Ryobi is a compact, lightweight electric pressure washer that is easy to operate, carry and store. It's usable on siding, fencing, decks, patios, gutters, concrete and more.
Sold by Home Depot
Want to shop the best products at the best prices? Check out Daily Deals from BestReviews.
Sign up here to receive the BestReviews weekly newsletter for useful advice on new products and noteworthy deals.
Allen Foster writes for BestReviews. BestReviews has helped millions of consumers simplify their purchasing decisions, saving them time and money.
Copyright 2023 BestReviews, a Nexstar company. All rights reserved.