This is an archived article and the information in the article may be outdated. Please look at the time stamp on the story to see when it was last updated.
Make the most of your whiskey this holiday with these suggestions
Along with Irish coffee, green beer and Irish stout, whiskey ranks at the top of the list of traditional beverages that are enjoyed during the St. Patrick's Day celebration. While you can indulge in your favorite whiskey right out of the bottle, there are steps you can take to enhance the experience as you honor the holiday with this popular spirit.
In this article: Marquis by Waterford Markham Double Old Fashioned Whiskey Glass Set, Anchor Hocking Heavy Base Rocks Old Fashioned Whiskey Glasses and James Scott Irish Cut Decanter Set.
Choose your whiskey
While there are no rules about which whiskey you should indulge in for St. Paddy's day, Irish whiskey is a great choice for obvious reasons. Made with malted and unmalted barley, most Irish whiskeys have a light flavor profile with notes of fruit and grains. If you are a whiskey connoisseur who enjoys experiencing the aromas as much as the flavors, chances are that you'll love the fragrant notes of Irish whiskey that typically include fruits, nuts, caramel, grain and wood.
Select the right glasses
Because you'll want to experience the flavors and scents of whiskey, the type of glass you use matters. Shorter glasses with wide or bulbous bottoms are typically used for whiskey. They amplify flavors while collecting the fragrant notes. Narrow rims emit the scents more slowly while wider rims provide a more intense aromatic experience. The best choice is a matter of preference. However, glasses with smaller rims aren't ideal for whiskey drinkers who prefer to chill their drinks with stones or ice cubes.
Mix it
Irish whiskey has a delightful flavor by itself, or when served "neat." But if you want to enhance and compliment its tempting notes, there are numerous options to try. Having a bar set on with essential tools will come in handy as you experiment with mixers.
Combining spirits such as champagne, vermouth or ginger beer with whiskey will create a memorable concoction. Turning it into a highball by adding club soda and a wedge of lemon is a classic drink. You can also add a dash of honey to give your favorite whiskey a bit of sweetness. Mixing whiskey with green tea is not only flavorful, but perfect for St. Patrick's Day. Other popular mixers that go well with Irish whiskey include coffee, cola and fruit juices.
Put it on the rocks
Many people enjoy spirits such as whiskey served chilled or "on the rocks." However, adding ice to whiskey can water down the flavor. That's where whiskey stones come in. Shaped like balls, discs or cubes, they are made of actual stone or stainless steel. Once chilled in the freezer, whiskey stones will keep a glass of whiskey cold without diluting it. If you do use ice, opt for large cubes that tend to melt more slowly.
Serve it with style
Instead of pouring whiskey from a bottle, try transferring into a decanter before you serve it. Not only will this mix the spirit with oxygen and enhance the flavors and aromas, but it will also add a touch of elegance when it's time to pour whiskey for your guests.
Best products for enjoying whiskey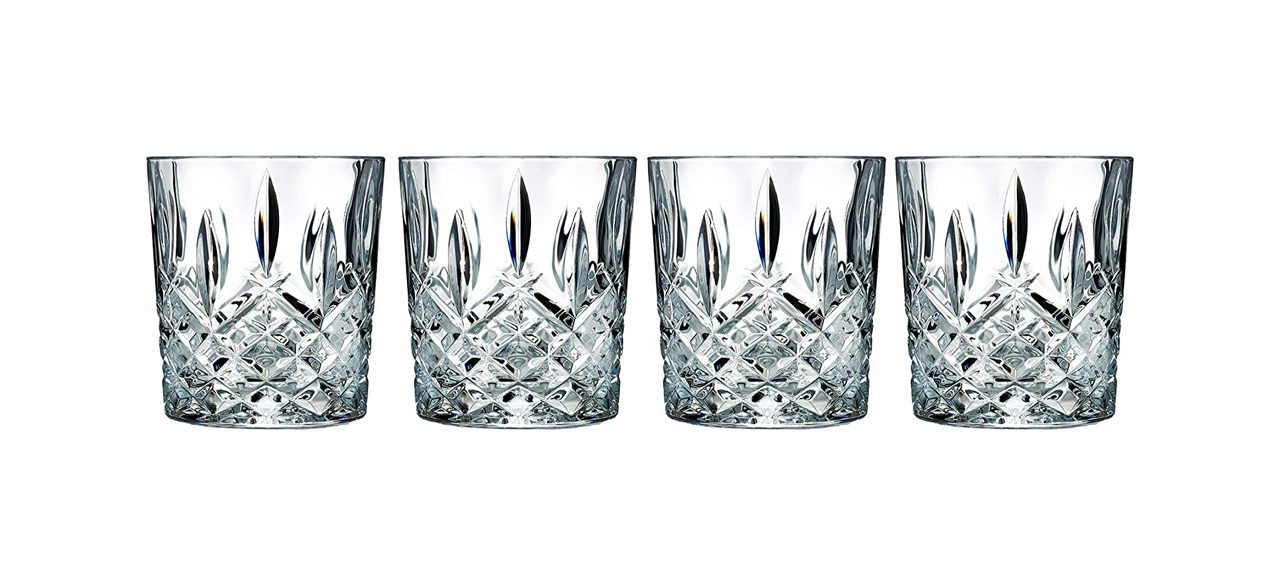 Marquis by Waterford Markham Double Old Fashioned Whiskey Glass Set
Crafted especially for enjoying whiskey, these glasses feature a short design and wide rims that can accommodate stones or ice while making the most of the beverage's flavors and aromas. The set includes four lead-free glasses with beautiful etchings.
Sold by Amazon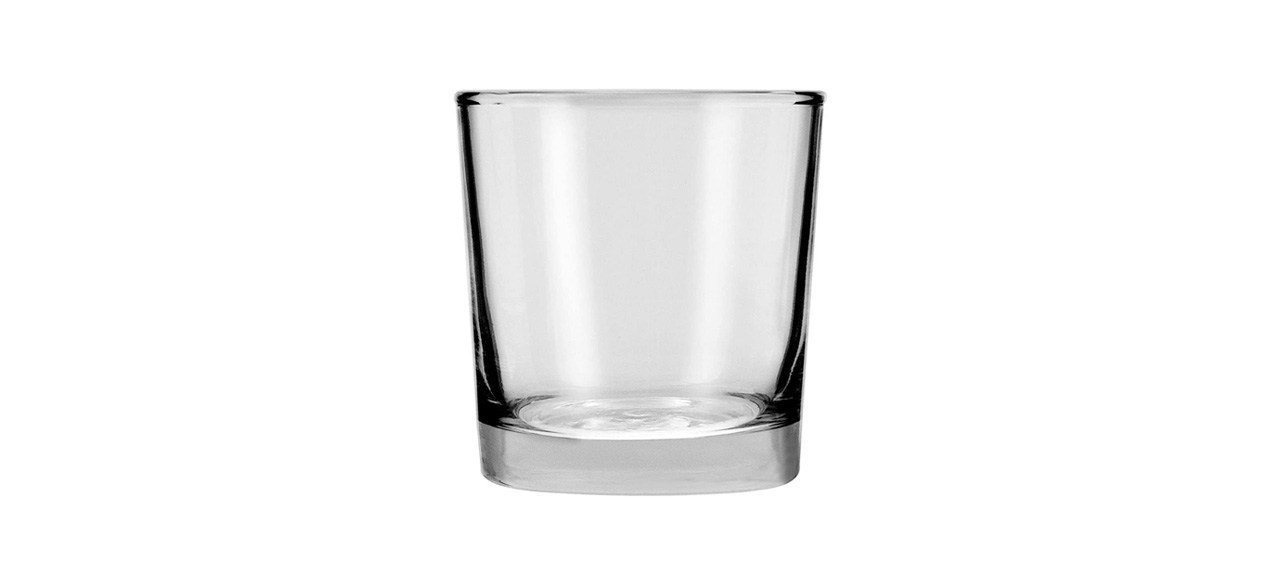 Anchor Hocking Heavy Base Rocks Old Fashioned Whiskey Glasses
Stylish with a simplistic design, each glass in this value-priced set of 12 features a weighted base and hefty build. The short, wide design is perfect for enjoying the flavors and scents of your favorite whiskey neat or on the rocks.
Sold by Amazon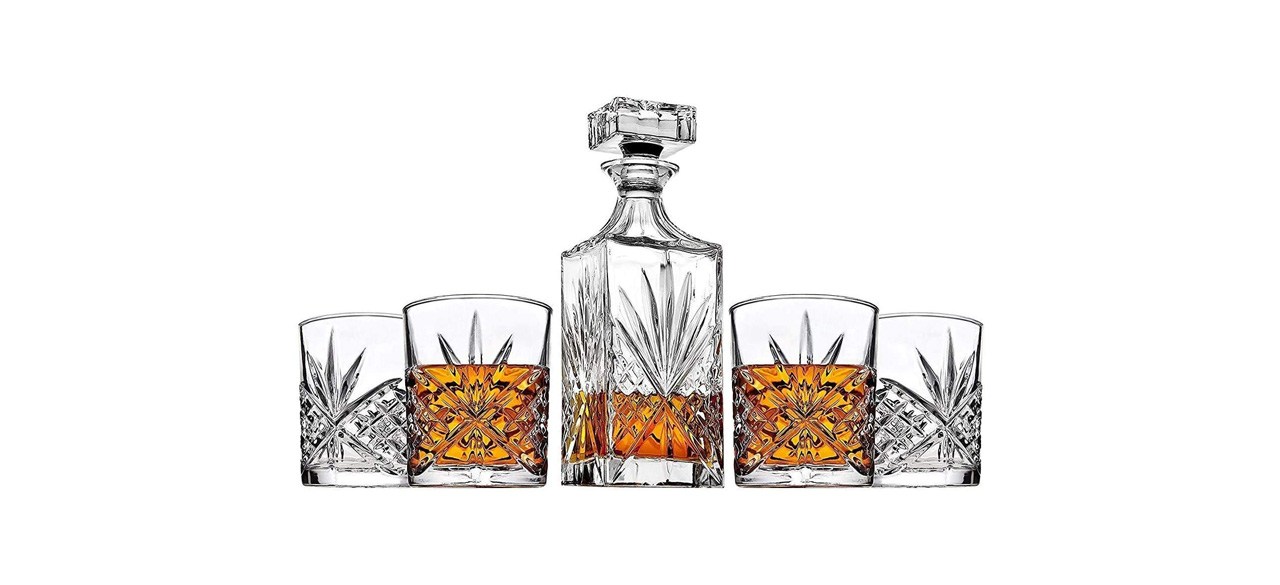 James Scott Irish Cut Decanter Set
With a practical shape, secure stopper and four wide-rim glasses, this decanter set will help you make the most of your whiskey drinking experience. The pieces are made of etched crystal that will look great when serving whiskey at your St. Patrick's Day celebration.
Sold by Amazon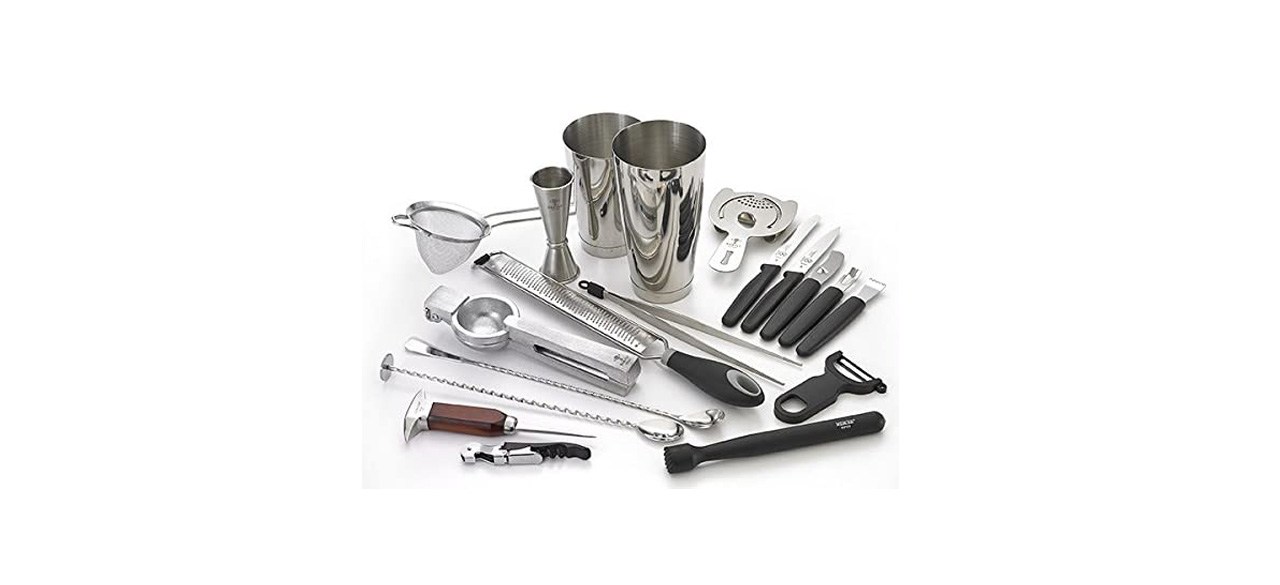 Barfly 12-piece Deluxe Stainless Steel Cocktail Set
With 12 pieces, including a zester, tongs and spoons, this bar set is all you need to mix whiskey drinks and more. The pieces are constructed of stainless steel that's made to last.
Sold by Amazon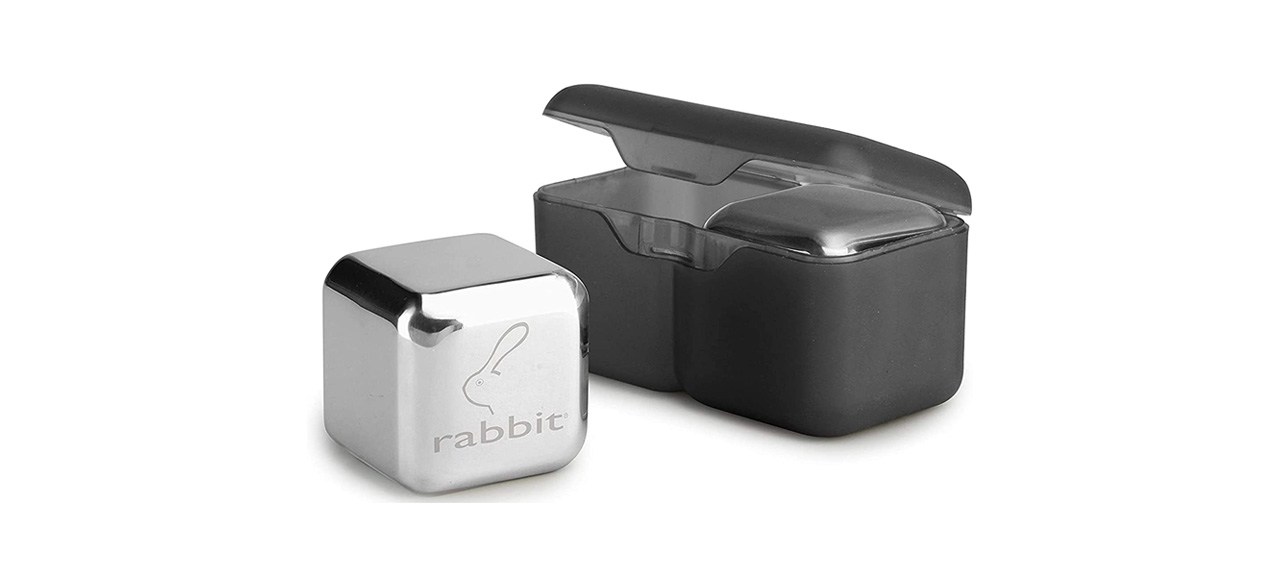 Rabbit Whiskey and Beverage Jumbo Chilling Stones Set
These whiskey stones are shaped like cubes and made of stainless steel. They are large and do a good job keeping drinks cold while you enjoy them.
Sold by Amazon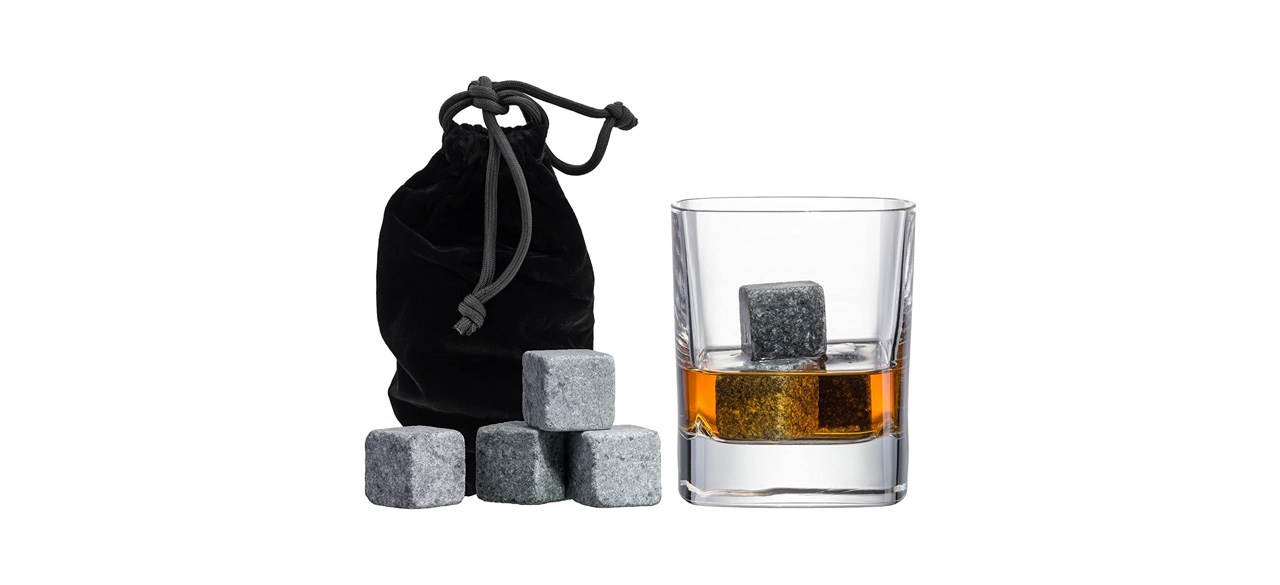 Made of soapstone, these whiskey stones get cold enough to keep beverages cold after just a few hours in the freezer. The set of nine is available at a budget-friendly price.
Sold by Amazon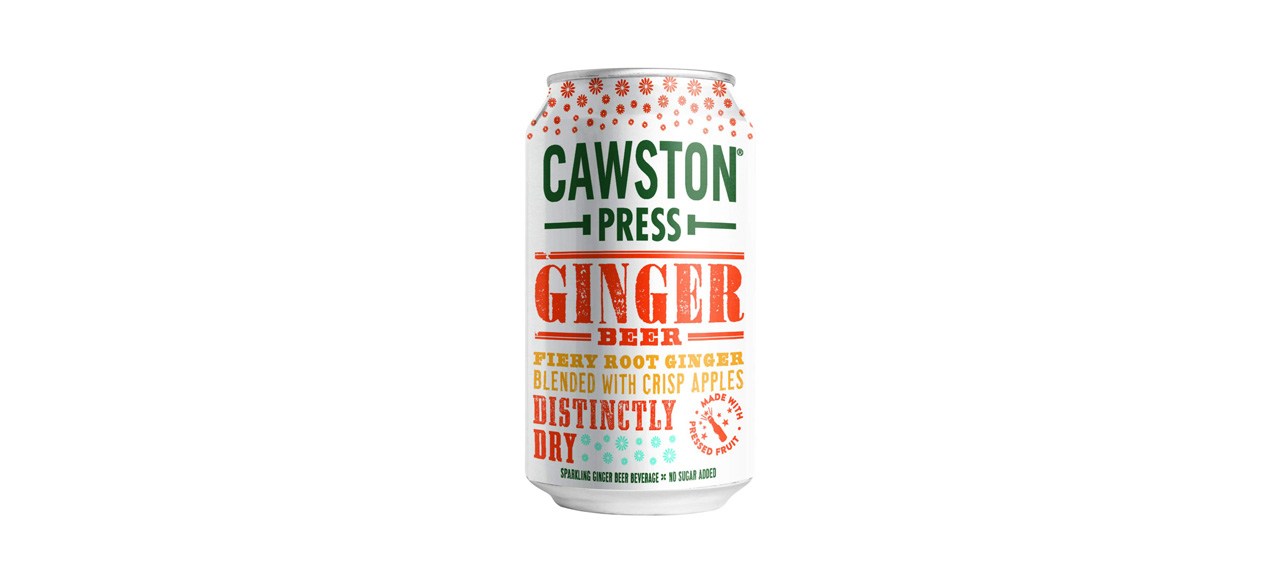 Cawston Press Sparkling Ginger Beer
The appealing ginger flavor and awesome fizzy effect make this ginger beer the perfect companion for your favorite Irish whiskey. It's made without artificial colors, sweeteners or sugar.
Sold by Amazon
Worth checking out
Want to shop the best products at the best prices? Check out Daily Deals from BestReviews.
Sign up here to receive the BestReviews weekly newsletter for useful advice on new products and noteworthy deals.
Jennifer Manfrin writes for BestReviews. BestReviews has helped millions of consumers simplify their purchasing decisions, saving them time and money.
BestReviews spends thousands of hours researching, analyzing and testing products to recommend the best picks for most consumers.
Copyright 2023 BestReviews, a Nexstar company. All rights reserved.