This is an archived article and the information in the article may be outdated. Please look at the time stamp on the story to see when it was last updated.
Valentine's Day is approaching fast. If you don't have a special someone to celebrate it with, the cliche is to drown yourself in a bottle or four of cheap wine. But both parts of that are wrong. First, you don't need one special someone when everyone important in your life should be special. Secondly, you shouldn't drown yourself in cheap wine when you can savor good wine. Combine those two, and you have a recipe for an excellent time. Besides the company and wine, you don't even need much else.
In this article: Riedel Wine Glass Set, Ozeri Wine Opener and Juvale Buckets.
Wine 101
Telling the difference between good and bad wine is a skill that, like any other, must be learned and practiced. Taking a class on the subject is an excellent start and can serve as a fun preamble to your Galentine's Day. You can also try reading up on it in a textbook or asking for a brief rundown from the sommelier at a high-end wine shop, where you can also find your bottles for the big event.
What you need to host a Galentine's Day wine tasting at home
The only three things you must have to host a proper Galentine's Day wine tasting at home, besides plenty of wine, are the following:
Wine glasses: Chances are you already own a glass or two, but if you're going to host a Galentine's Day gathering then you likely need more. You can get either a catch-all glass or you can go big and order the right types of glasses for each type of wine you'll be tasting.
Wine opener: There's not much to appreciate about a wine if you can't get the bottle open. An electric opener keeps things moving fluidly while manual openers can make for fun gifts.
Buckets: If you're doing a true wine tasting, you don't actually swallow the wine. You spit it into buckets. There are specific buckets for this, called spittoons or spit buckets, but you can also find large buckets to use for spitting or for keeping wine chilled.
Extra goodies to have when hosting a Galentine's Day wine tasting at home
While you don't need anything more than those three items, some wine-related accessories can help you bump your tasting up a notch. Aerators can help your wine breathe, a process that helps elevate subtle flavors and aromas you might otherwise miss. Then chillers and coolers can keep your wine at the optimal temperature.
Best wine glass sets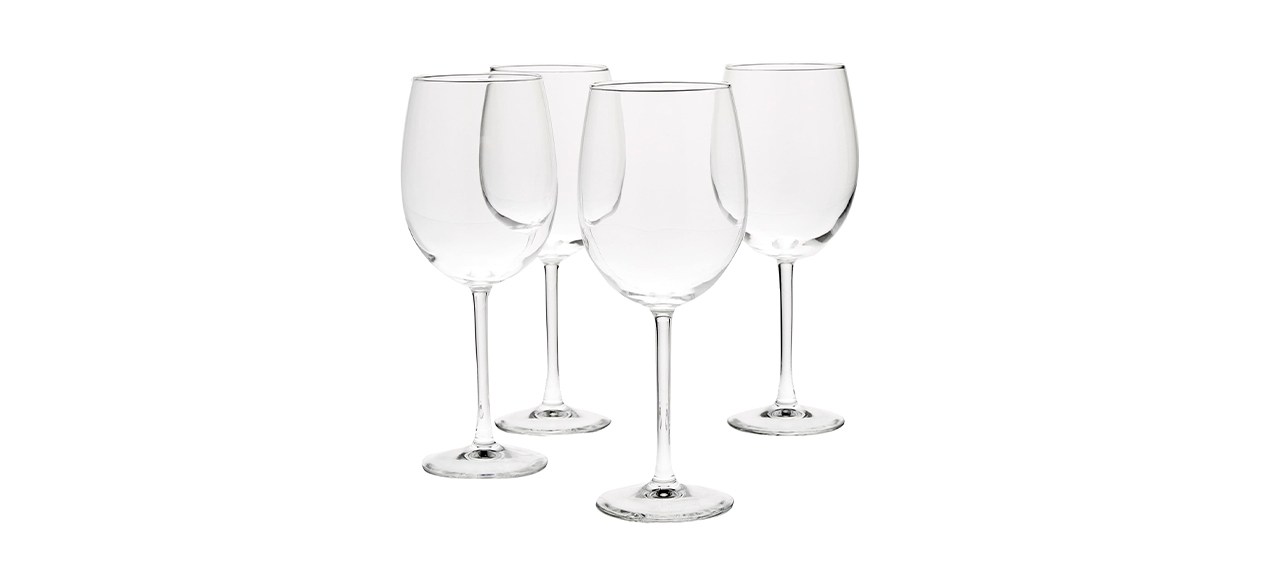 This set includes four all-purpose wine glasses that each hold up to 19 fluid ounces and are 9 inches tall and 3 inches wide. They're dishwasher-safe and made from soda ash glass.
Sold by Amazon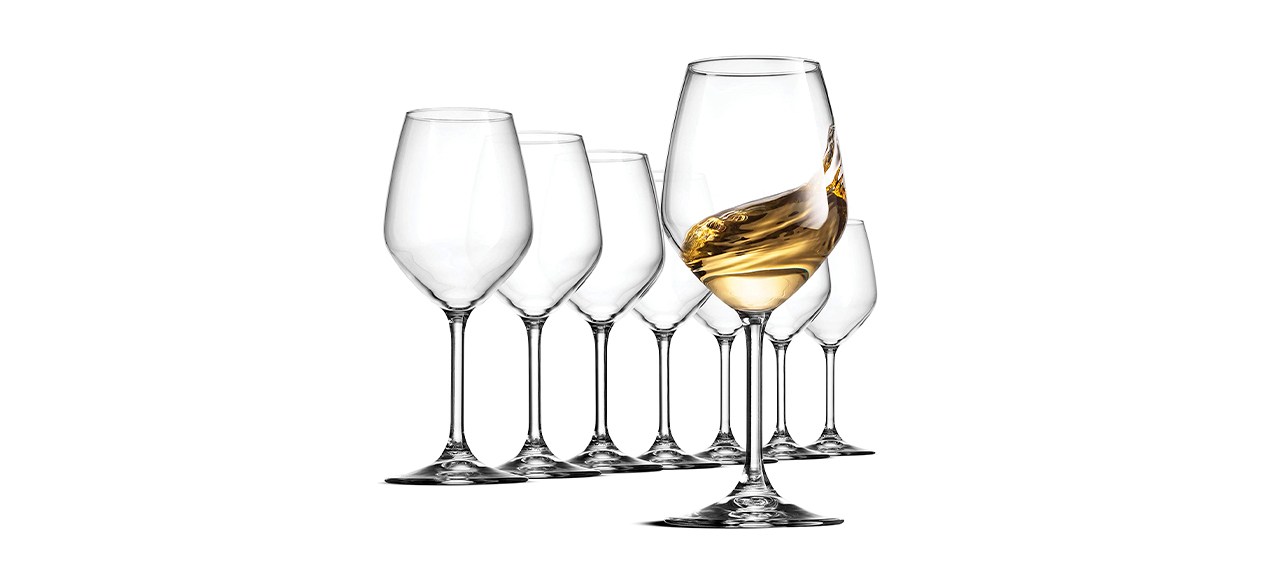 These glasses can be bought in sets of four or eight and in capacities of 14.75 or 18 fluid ounces. They're made of shatter-resistant glass for that friend who always drops things.
Sold by Amazon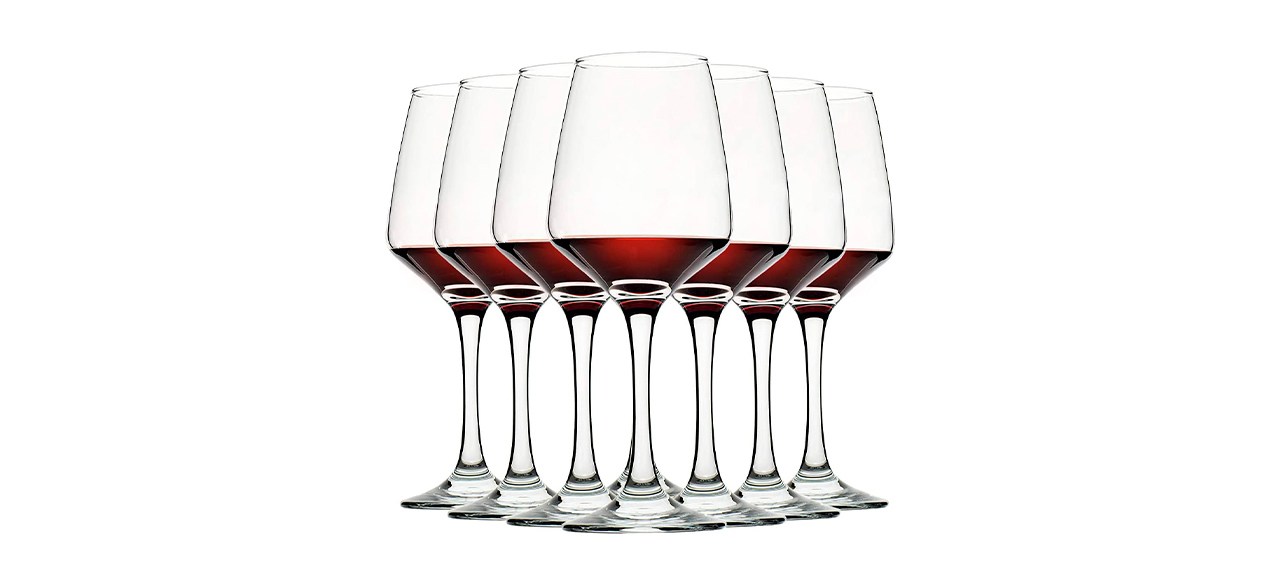 This set includes eight 12-fluid-ounce glasses. They're lead-free and have a modern design thanks to the sharp angles of the cup portion. They're also dishwasher-safe, scratch-resistant and chip-resistant.
Sold by Amazon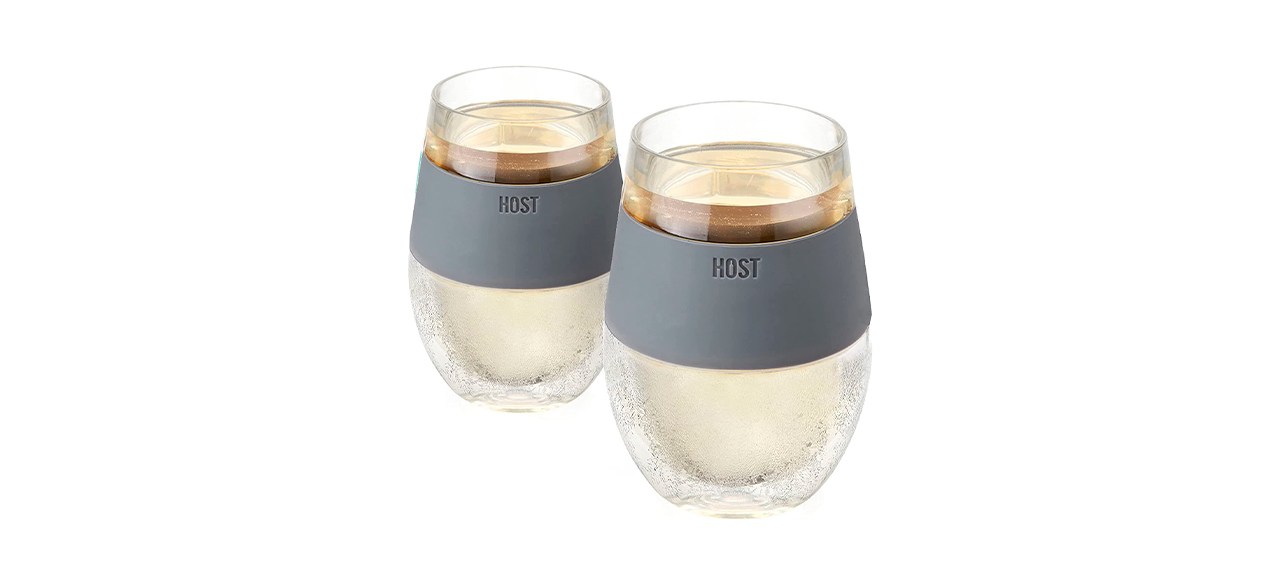 This pair of glasses is perfect for those who prefer to drink their wine chilled. They have an 8.5-fluid-ounce capacity and a silicone grip so your hands don't get cold.
Sold by Amazon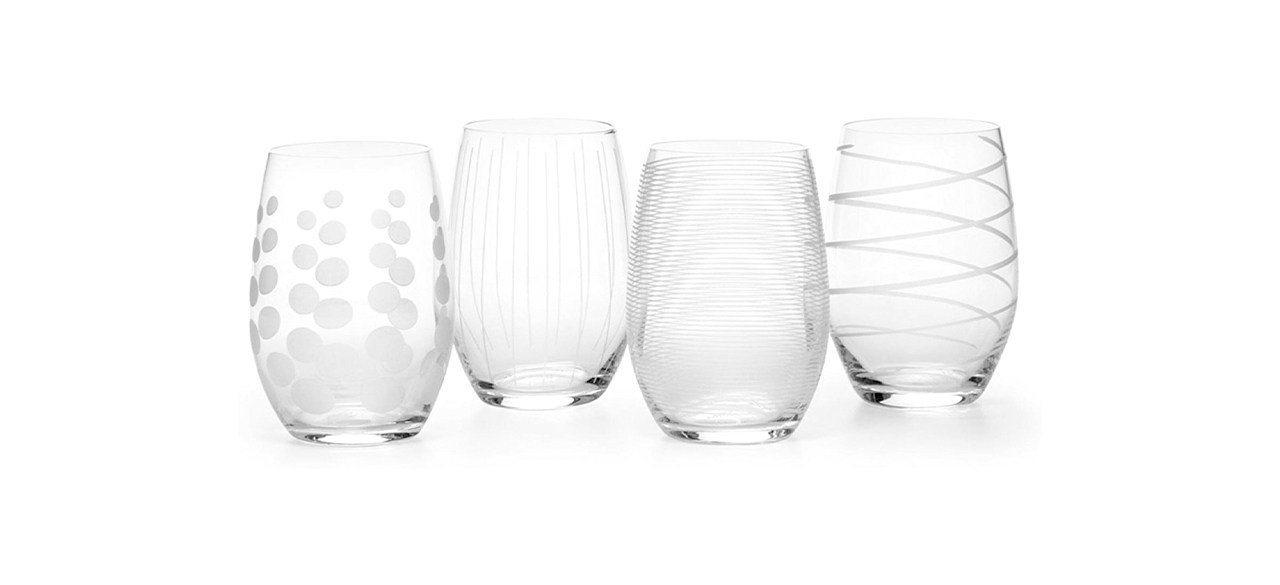 Each glass in this set of four has a fun pattern that can also serve to help everyone remember which glasses belong to which people. They come in four styles.
Sold by Amazon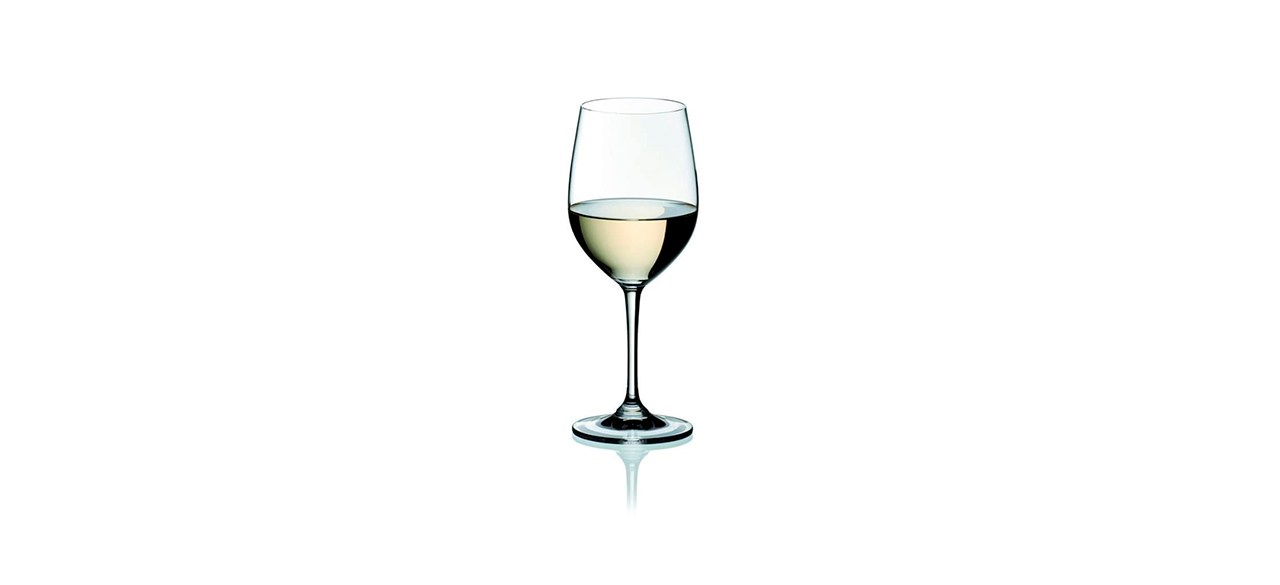 If you prefer to have the appropriate type of wine glass for each type of wine you taste, you can find them among Riedel's large selection.
Sold by Amazon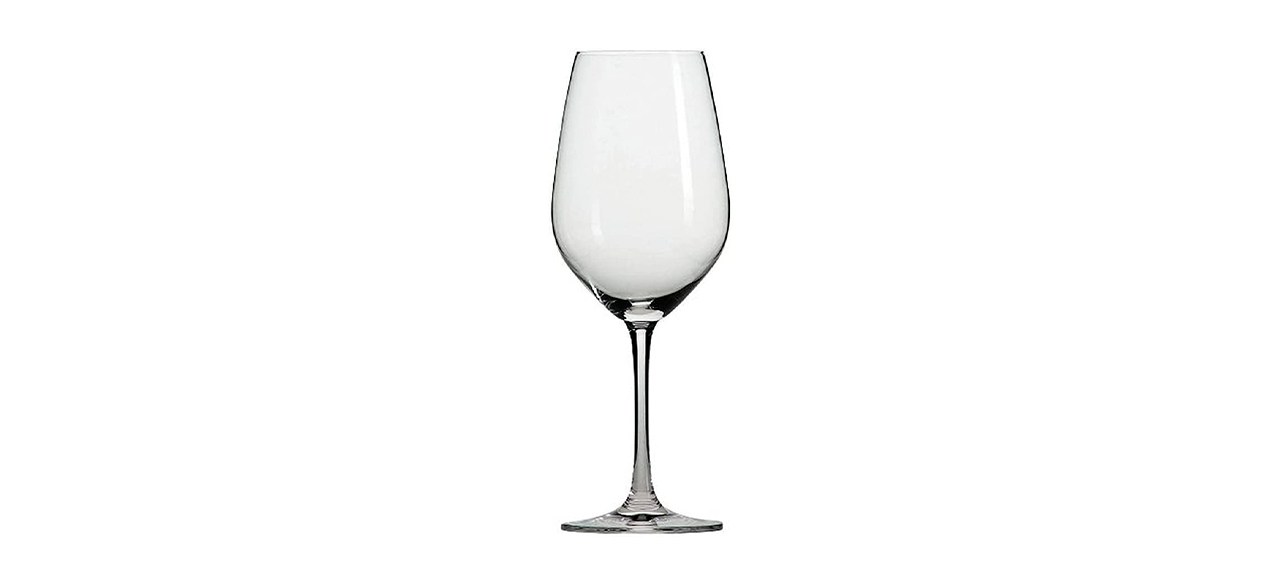 There are six glasses in this set, each holding 13.6 fluid ounces and measuring 8.5 inches tall and 3.2 inches wide. Other types of wine glasses are also available.
Sold by Amazon
Best wine openers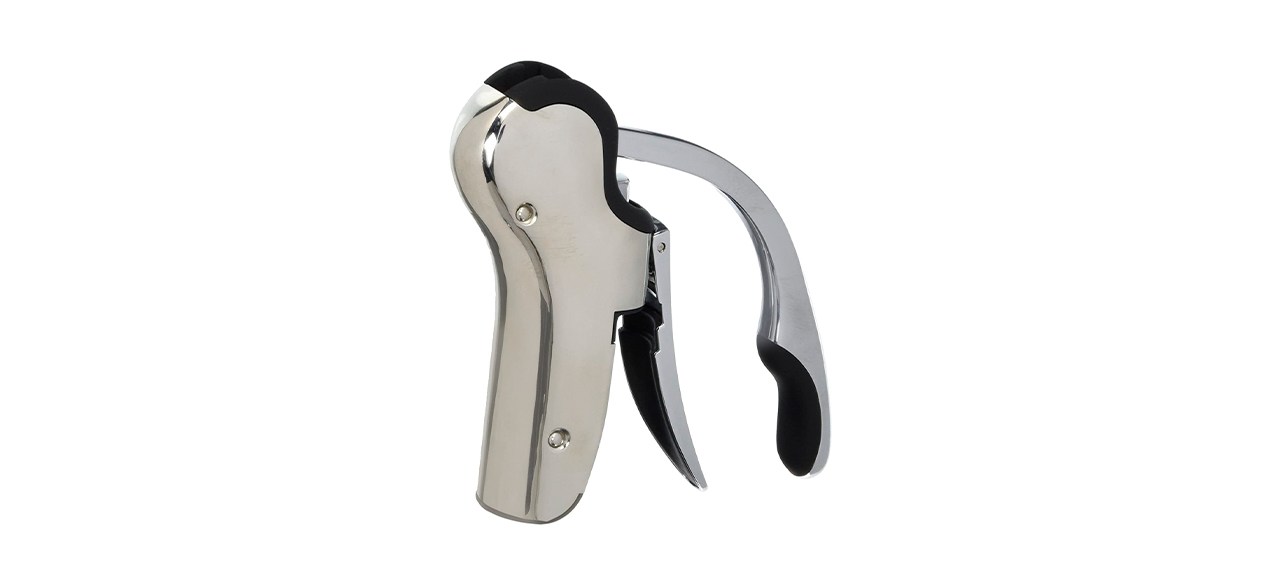 Brookstone says this can open a bottle of wine in just three seconds, and the lever-like design makes the process simple. It even has an extra-long handle for extra leverage.
Sold by Amazon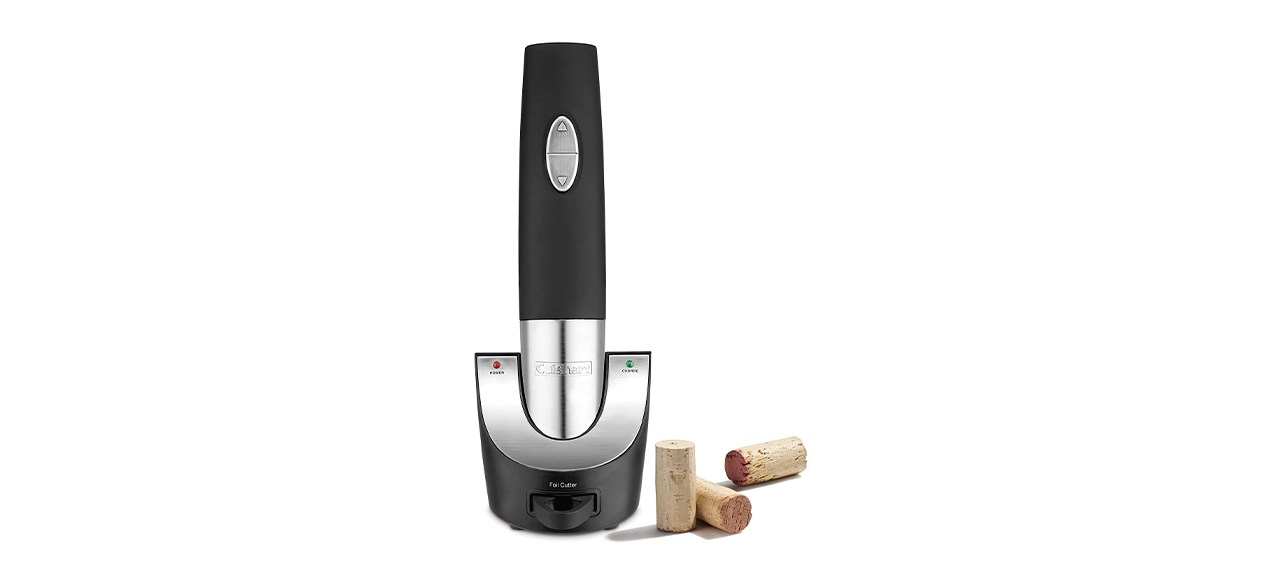 This electric opener can uncork up to 80 bottles on a full charge, more than enough for even a household full of wine-tasting friends. It has a foil cutter that hides in the base.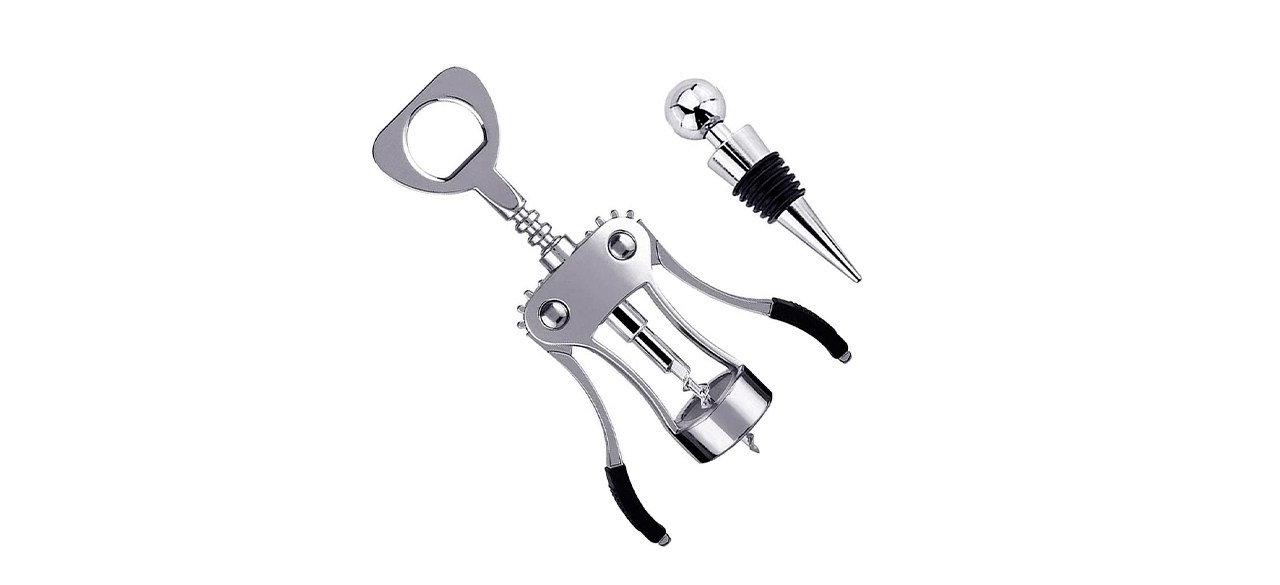 This classic wine opener can be used to crack open beer bottles, too. It comes with a wine-bottle stopper so you can easily preserve the last bottle if you and your group don't finish it.
Sold by Amazon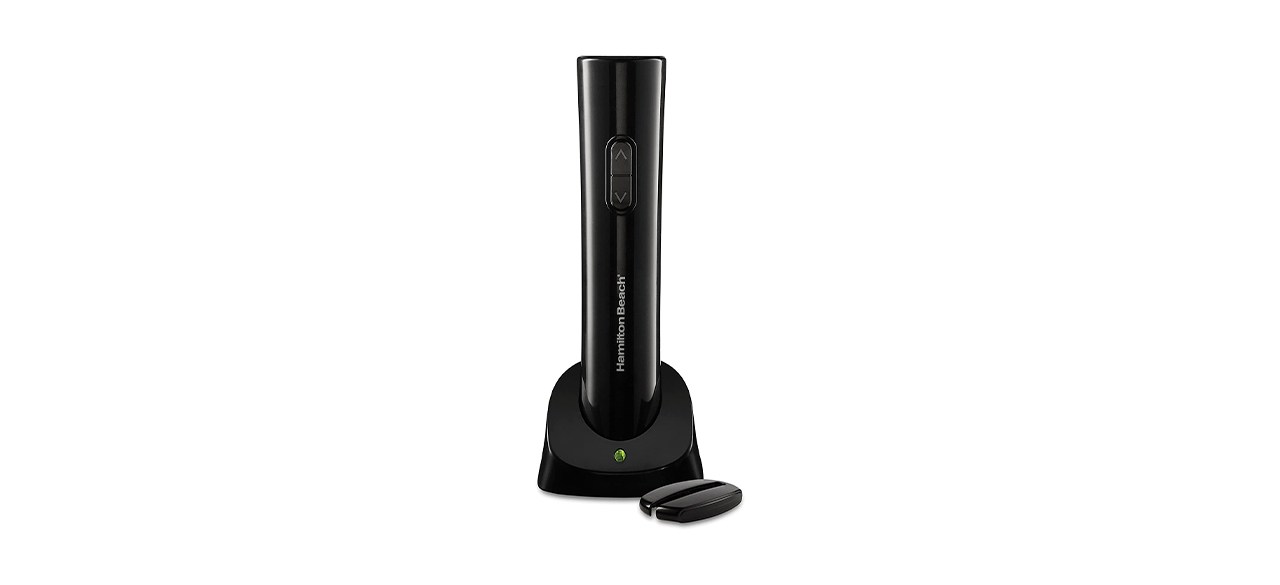 This sleek all-black opener is a great fit for modern kitchens with similar aesthetics. The base has a light that glows green when the battery is full and it includes a foil cutter.
Sold by Amazon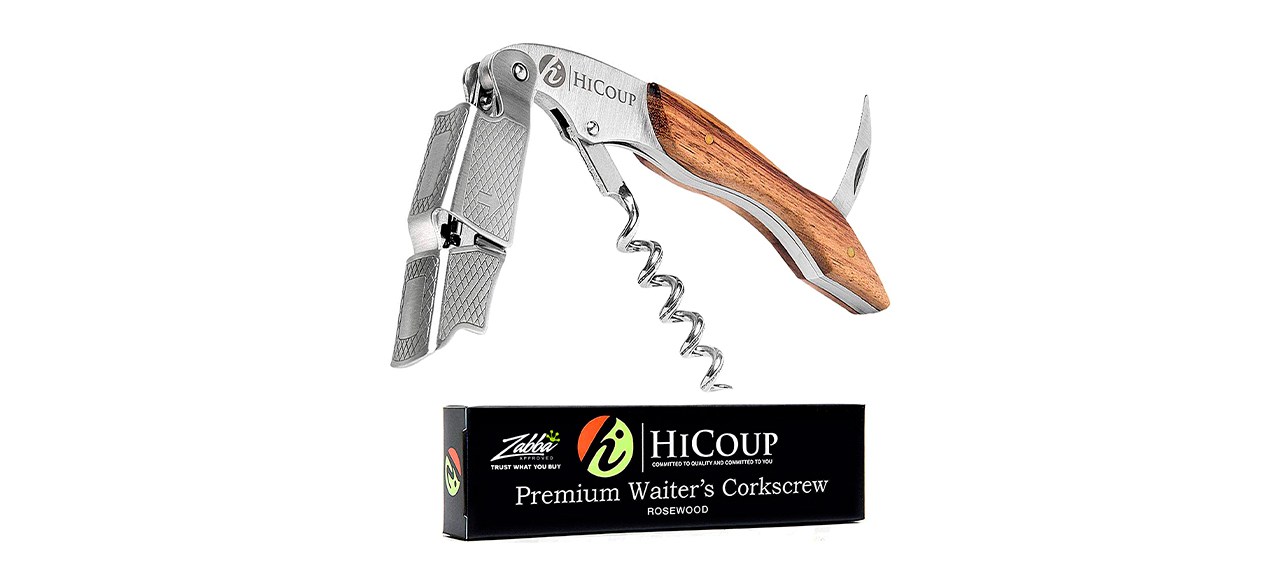 HiCoup Kitchenware Wine Opener
This beautiful manual wine opener makes a wonderful gift if you're planning on doing gift bags after your tasting. It has a little knife for removing foil and it comes in 15 colors.
Sold by Amazon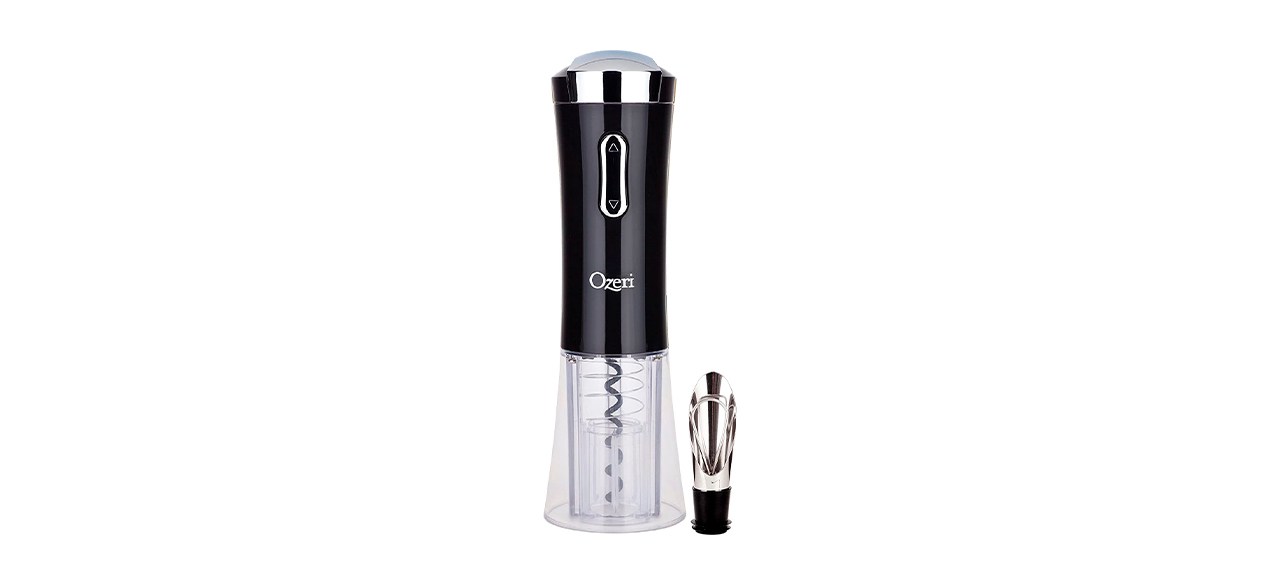 This opener has more accessories than most: it comes with a foil cutter, wine stopper and wine pourer. It also comes in five colors, including black and stainless steel.
Sold by Amazon and Home Depot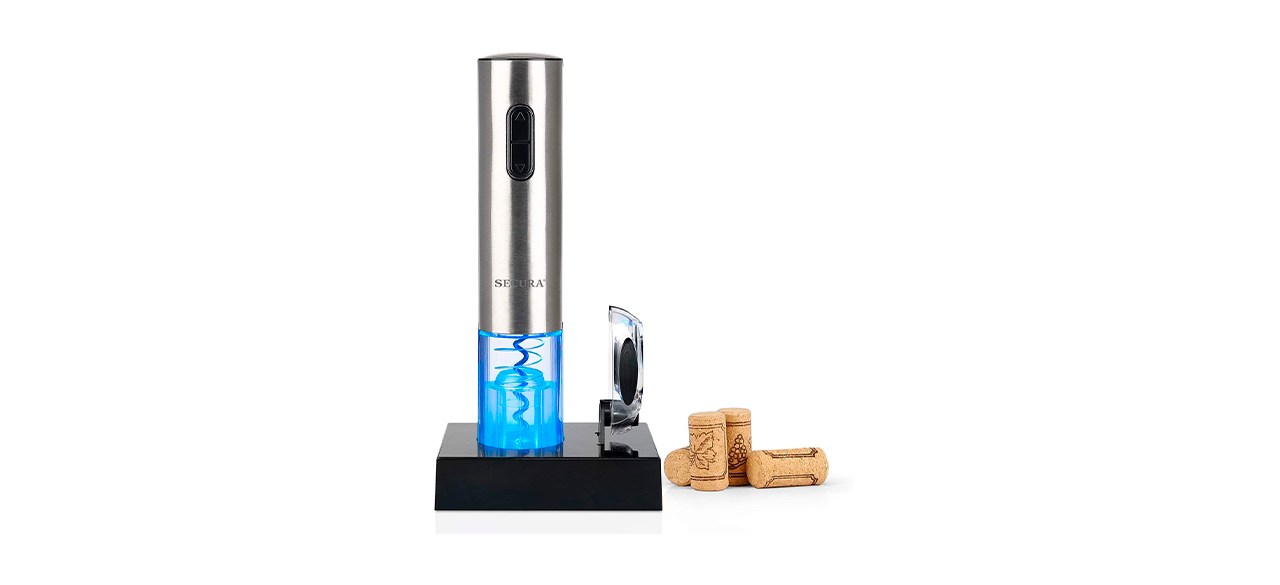 This opener glows with a pale blue light, making it easy to impress and entertain your friends while simply using it as intended. Its base includes a display for the included foil cutter.
Sold by Amazon
Best buckets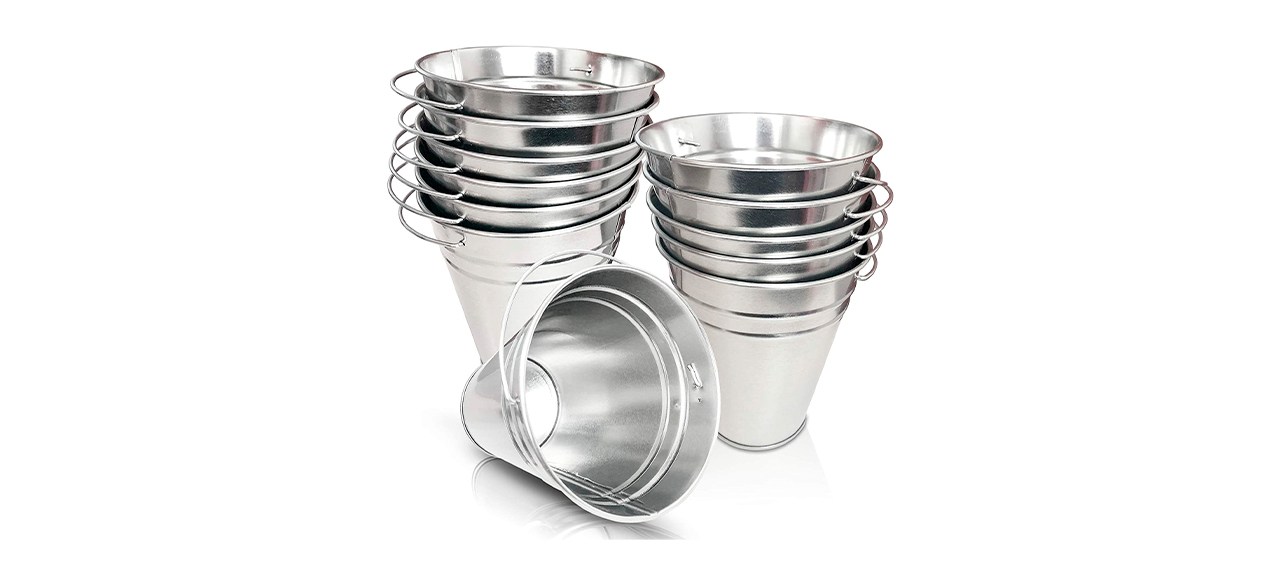 These small buckets make great individual spit buckets as they measure 4.5 inches wide by 5 inches high. There are 12 included and you can let everyone keep theirs as a gift.
Sold by Amazon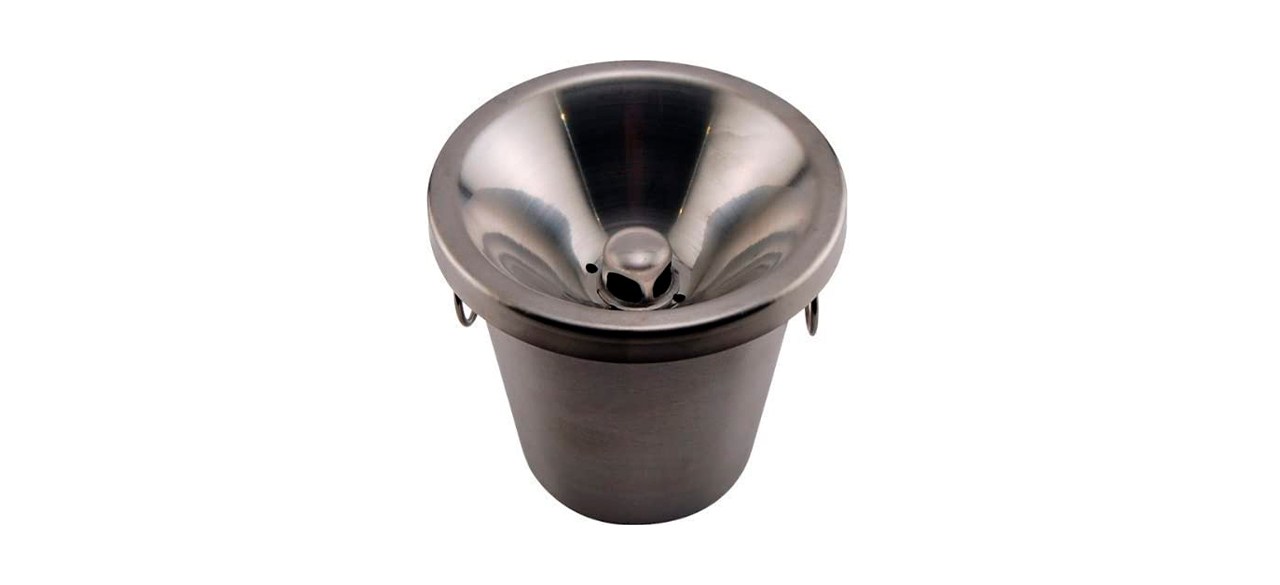 This dedicated spit bucket can hold up to 1.5 fluid quarts and is made of brushed stainless steel. It includes a special lid with slats so the spit wine can drop in and not be seen.
Sold by Amazon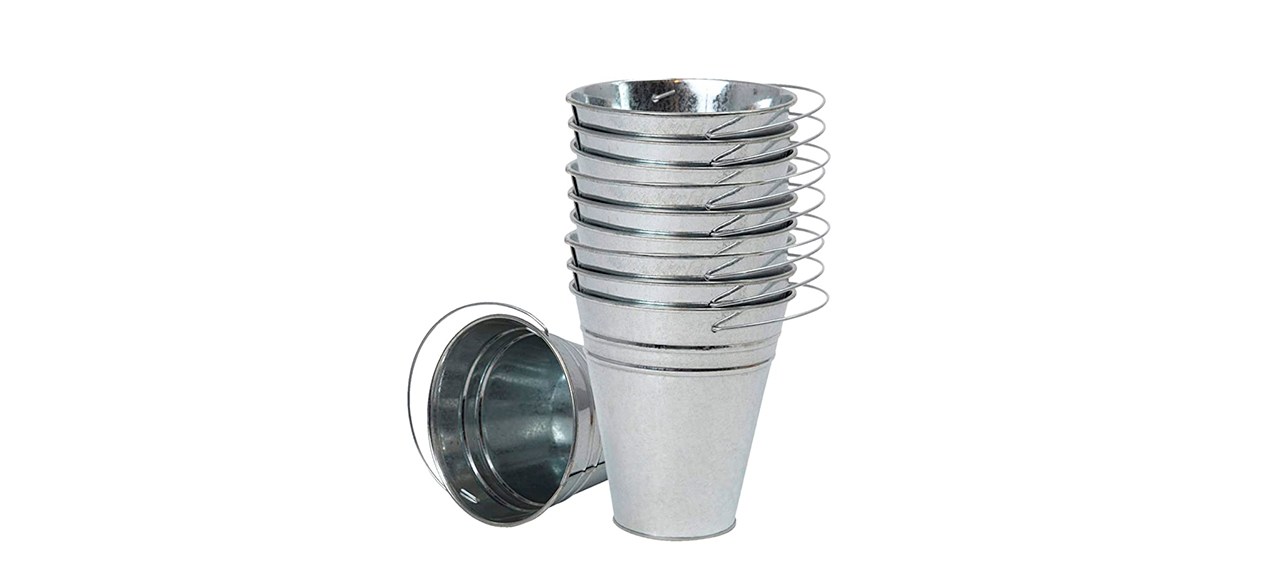 This is another great set of small buckets that measure 4.5 by 5 inches, but these come in four colors, including red and white. They also come in packs of 12 or 24.
Sold by Amazon
This set of six buckets is perfect for setting up spitting stations, rather than having a miniature bucket for each person. Some can also be used to hold bottles and ice.
Sold by Amazon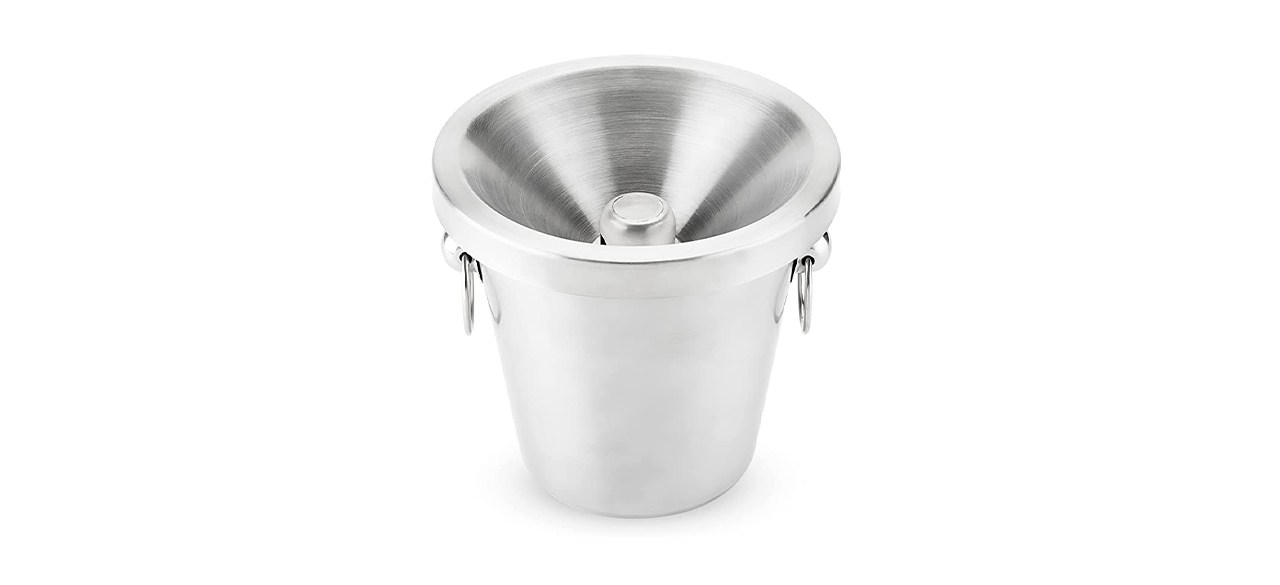 This spit bucket measures 5.75 by 6.25 inches and comes with a lid with slats for wine to be emptied and hidden away, plus little handles, so it's easier to haul away for emptying.
Sold by Amazon
Best extras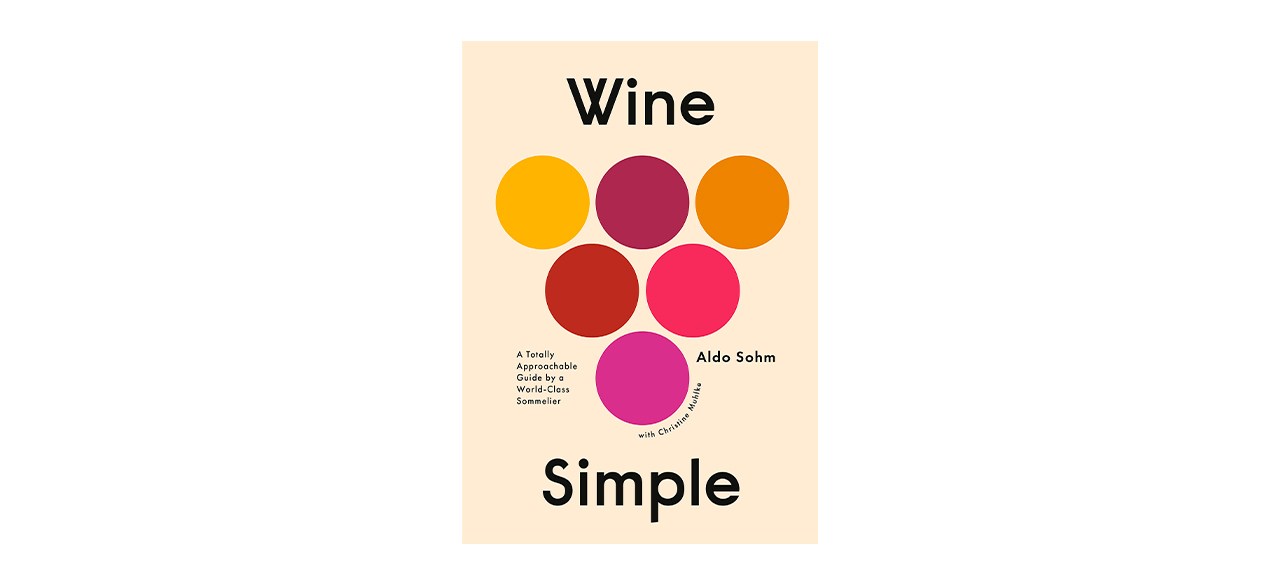 "Wine Simple: A Totally Approachable Guide From A World-Class Sommelier"
This book comes from Aldo Sohm, a sommelier who's been a part of the three-Michelin-star restaurant Le Bernardin for over a decade. He breaks down everything you need to know about wine to impress your friends.
Sold by Amazon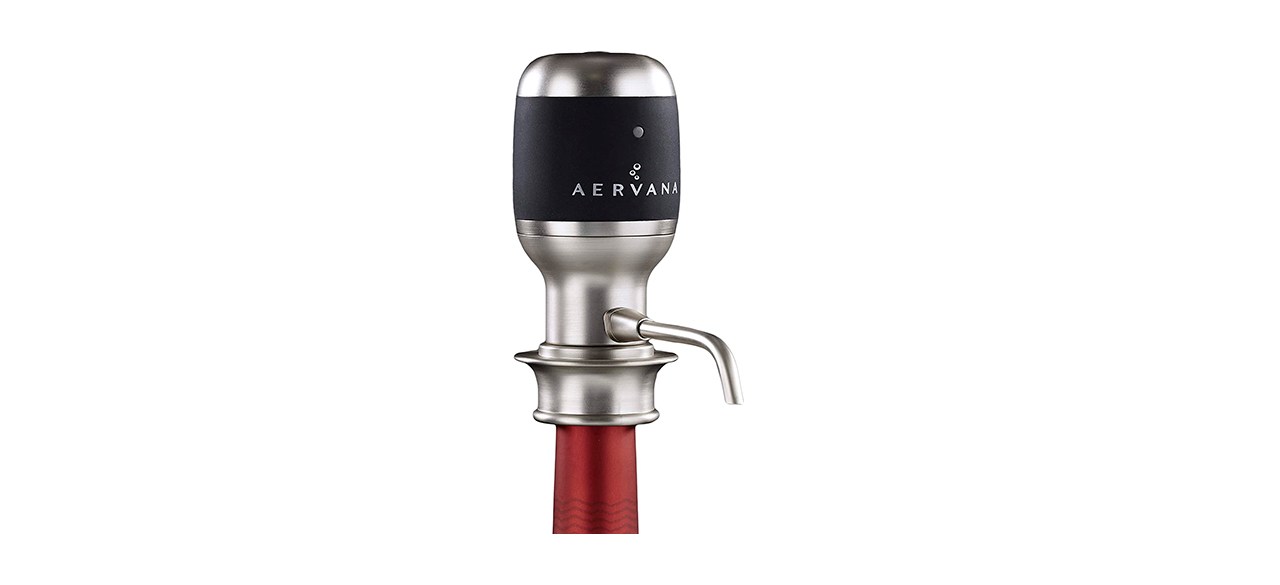 This combination device attaches to the mouth of your wine bottle, then aerates and serves the wine inside at the touch of a button.
Sold by Amazon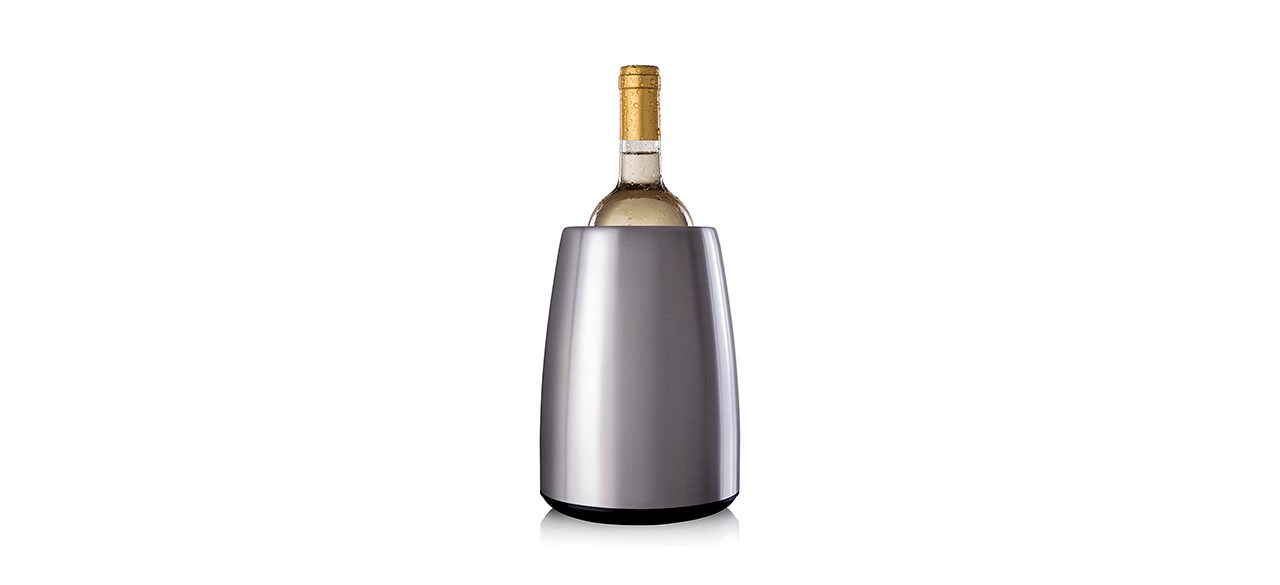 This wine chiller uses a removable cooling element and a vacuum-sealing system to ensure your bottle stays at the perfect temperature for more than enough time to finish it with your friends. It also comes in black.
Sold by Amazon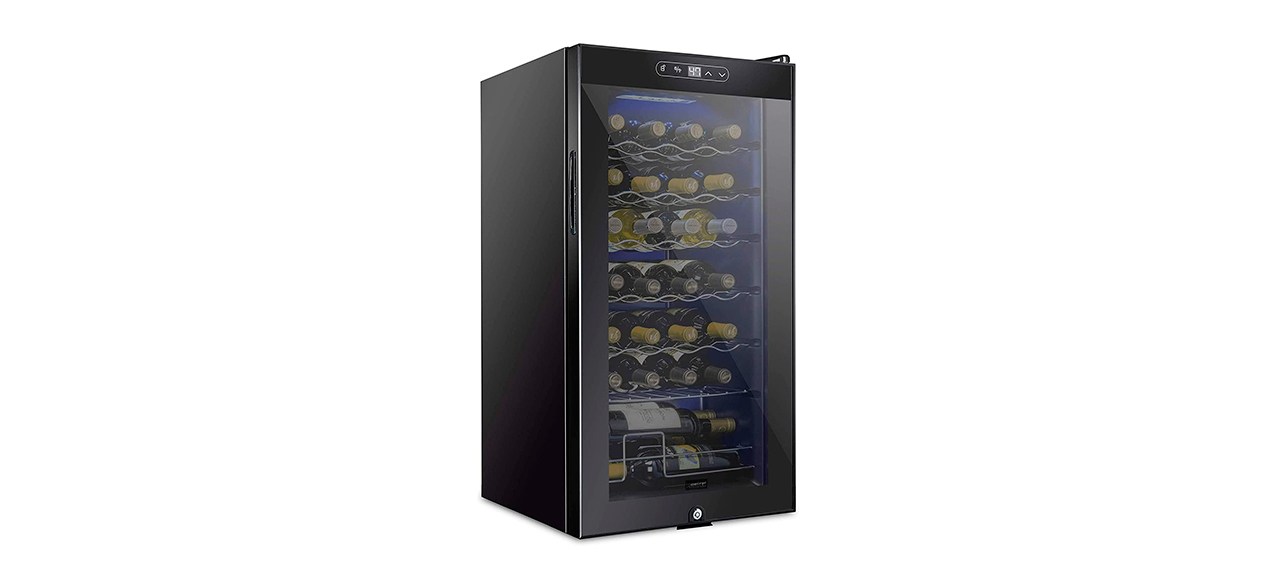 Unless you have the money to keep your wine in an actual wine cellar, you'll need a good wine cooler to store your bottles at the best temperature.
Sold by Amazon
Want to shop the best products at the best prices? Check out Daily Deals from BestReviews.
Sign up here to receive the BestReviews weekly newsletter for useful advice on new products and noteworthy deals.
Jordan C. Woika writes for BestReviews. BestReviews has helped millions of consumers simplify their purchasing decisions, saving them time and money.
BestReviews spends thousands of hours researching, analyzing, and testing products to recommend the best picks for most consumers.
Copyright 2023 BestReviews, a Nexstar company. All rights reserved.