This is an archived article and the information in the article may be outdated. Please look at the time stamp on the story to see when it was last updated.
GrowlerWerks uKeg Carbonated Growler review
Beer poured fresh from the tap is often far superior to that in cans or bottles, but it usually takes a lot of work to achieve this at home. The GrowlerWerks uKeg Carbonated Growler is pressurized to keep the beer inside carbonated, so it pours just like it would from a tap in a brewery or bar.
GrowlerWerks claims that the uKeg makes it easy to pour beer. It's said to show how much beer is left and has a carbonation cap that automatically regulates the pressure.
We wanted to test these claims and see whether the GrowlerWerks uKeg Carbonated Growler is worth buying. We tried it out, and this is what we found.
Testing the GrowlerWerks uKeg Carbonated Growler
At BestReviews, we want to find out how products perform in the real world. Testing in a lab is good for some things, but sometimes you only come across issues when you use a product regularly in a home environment.
That's why we have a group of testers to whom we send products, letting them try them out in their own homes for several weeks. For this article, our tester was a beer fan who had never tried using a growler before, so they were new to the technology, just like many buyers would be.
What is the GrowlerWerks uKeg Carbonated Growler?
The GrowlerWerks uKeg is part growler, part mini keg. It holds 64 ounces of beer (although there's also a larger 128-ounce version) and has a tap to pour from. Since it's airtight, it keeps beer fresh and carbonated for up to two weeks. It's also vacuum insulated and claims to keep beer cold for eight hours.
GrowlerWerks uKeg Carbonated Growler price and where to buy
We tested the 64-ounce uKeg, which costs roughly $200 and is available from Amazon. There's also a 128-ounce version that costs around $220.
How to use GrowlerWerks uKeg Carbonated Growler
The first step is to clean your growler. You only need to wash it with warm water, but you should rinse it several times to get rid of any dust or debris. You'll also need to wash the cartridge sleeve and lid. Next, you insert the CO2 cartridge into the sleeve and screw it in place.
Now your growler is ready to fill. Generally, you'll take it to a taproom or brewery, where the staff will do this for you.
You can also use it to store and dispense already carbonated home-brew beer or to force-carbonate home-brewed beer that hasn't yet been carbonated. However, this is a fairly complex process, so you'll need to see the manufacturer's instructions. If you're interested in DIY brewing, you might want to try a home beer-brewing kit to get you started.
GrowlerWerks uKeg Carbonated Growler benefits
Keeps beer cold: We found the uKeg kept beer cold for at least five hours. In most cases, this is more than long enough, since you can put it in the fridge when you're home.
Easy to pour drinks: It's simple to use the tap to pour a decent glass of beer with the right amount of head. However, it may take a few tries if you aren't familiar with pulling pints.
Pressure is simple to adjust: You simply turn the cap to adjust the pressure. The dial instantly shows pressure changes, so setting the pressure you need is straightforward.
Effective locking mechanism: The tap locks in place with a pin to prevent accidental spillage and to keep the pressure from dropping between uses. We found the locking mechanism reliable and simple to use. It helps keep the beer at the correct pressure.
Shows how much beer is left: A measuring gauge up the side of the uKeg shows how much beer is remaining. It's easy to read and makes this information readily available.
GrowlerWerks uKeg Carbonated Growler drawbacks
Beer could stay colder longer: Although GrowlerWerks claims the uKeg keeps beer cold for eight hours, we found it somewhat warm at the eight-hour mark. However, it was still nicely chilled after five hours.
Some issues with excess foam: When we first started using it, we had some issues with excess foam when pouring drinks. It seems this was because of pressure, since it stopped when we adjusted the pressure to slightly less than what was recommended for the type of beer.
Should you get the GrowlerWerks uKeg Carbonated Growler?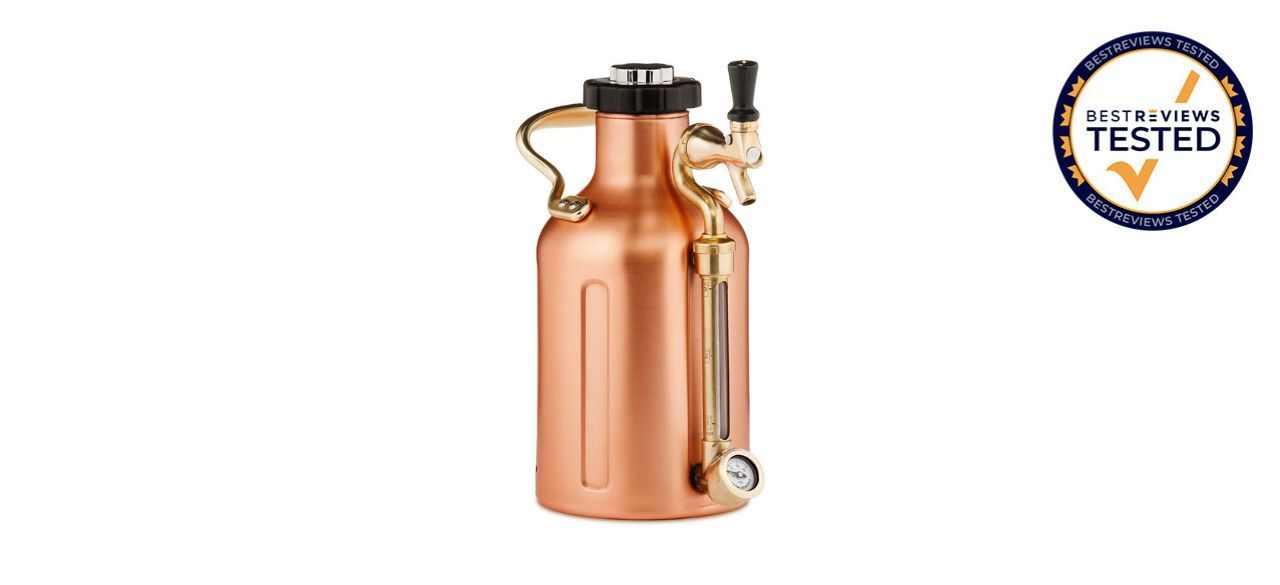 We found the GrowlerWerks uKeg met our expectations and most of the product claims. While it could have kept beer cool for longer, it still kept it fresh and it was easy to pour and adjust the pressure.
Whether it's right for you depends on how you like to enjoy beer. If you want to go to your favorite taproom and buy draft beer to drink at home, this growler is worth it. It's also great if you want to store or force-carbonate home-brewed beer. However, the price means it might not be worth it for anyone other than serious beer aficionados.
Consider other products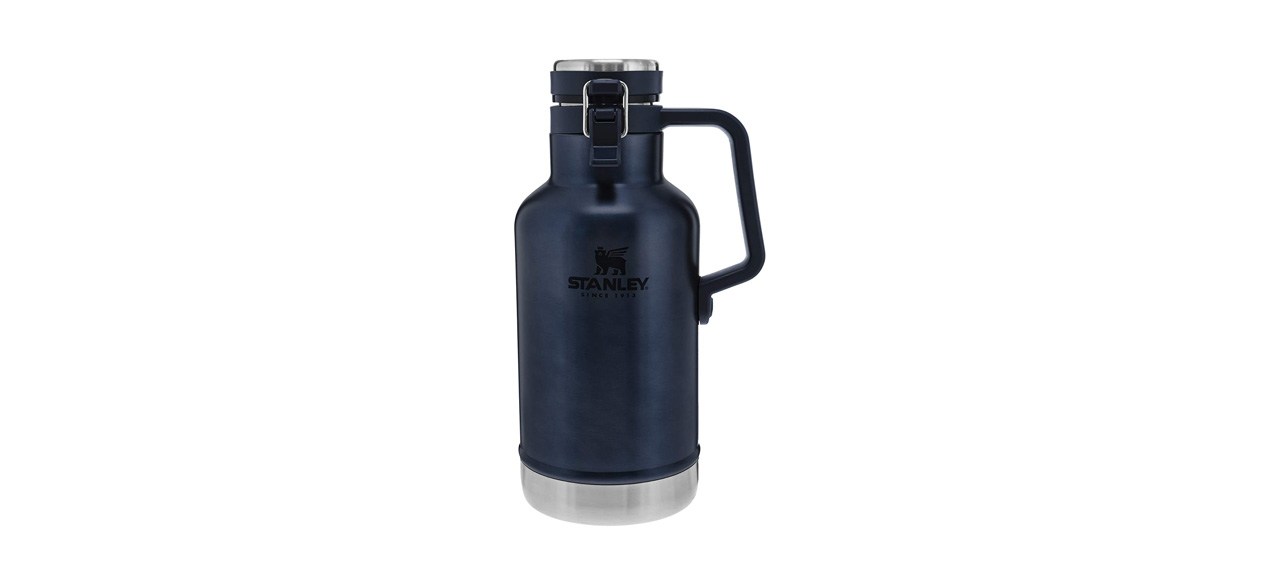 Stanley Classic Easy-Pour Growler
This 64-ounce growler might not have an integrated tap, but the airtight seal keeps beer carbonated while the insulated walls keep it cool. It's dishwasher-safe and completely leakproof, so you can safely throw it in a pack for a hike or picnic.
Sold by Amazon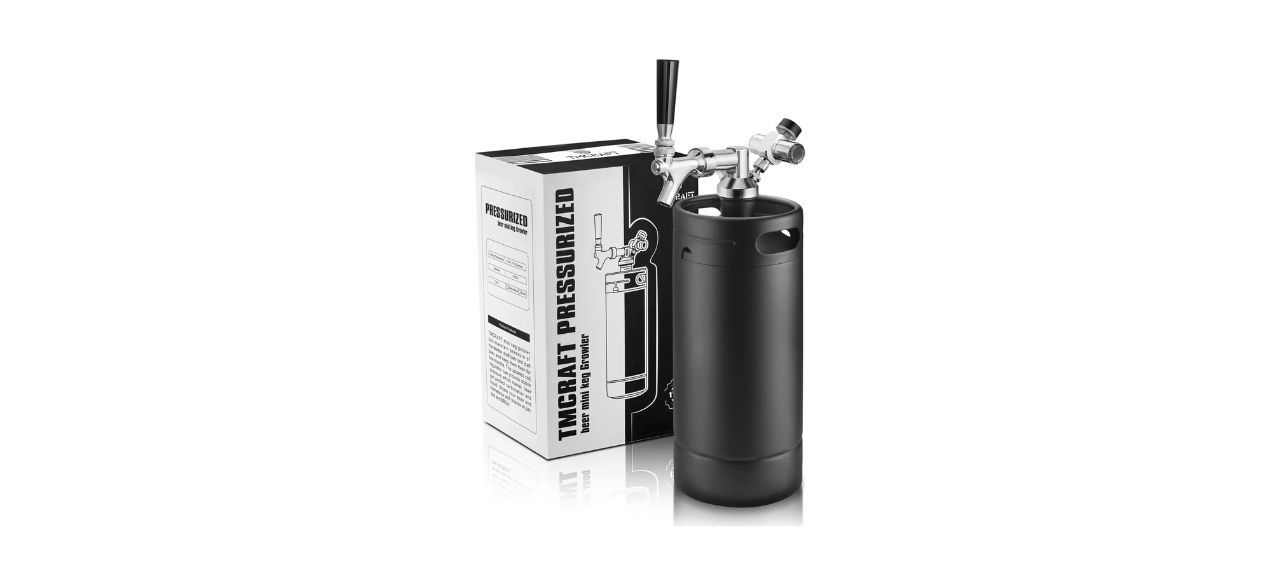 With a 128-ounce capacity, this pressurized mini keg is great for small gatherings and fits in a standard home fridge or a large cooler. Like the uKeg, it uses CO2 to help you achieve a perfect pour.
Sold by Amazon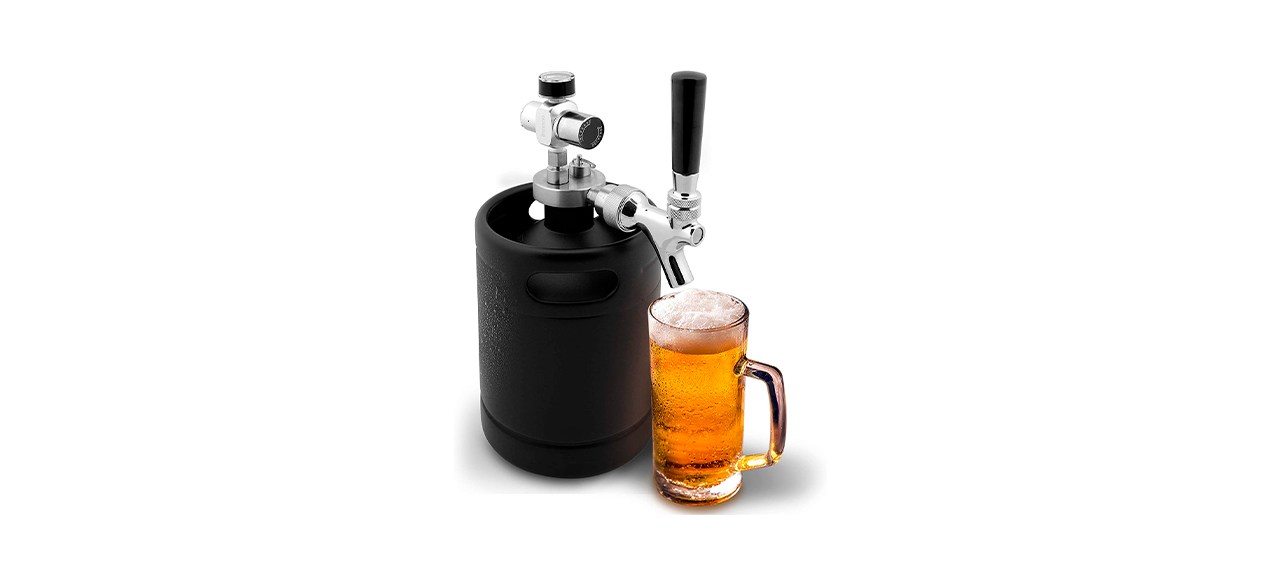 This pressurized keg keeps beer fresh and carbonated for up to three months, though it's unlikely to hang around for long enough for you to find out. It's great for home brewing, or you can have it filled up at a taproom.
Sold by Amazon
Want to shop the best products at the best prices? Check out Daily Deals from BestReviews.
Sign up here to receive the BestReviews weekly newsletter for useful advice on new products and noteworthy deals.
Lauren Corona writes for BestReviews. BestReviews has helped millions of consumers simplify their purchasing decisions, saving them time and money.
Copyright 2023 BestReviews, a Nexstar company. All rights reserved.