This is an archived article and the information in the article may be outdated. Please look at the time stamp on the story to see when it was last updated.
Ember Smart Mug review: Is this high-tech mug worth it?
It's happened to all of us at one time or another: We make our morning cup of coffee, set it down after a few sips and find ourselves so busy that we don't pick up the mug again until hours have passed and the coffee is cold.
The Ember Smart Mug offers a high-tech solution to enjoying the perfect cup of coffee, no matter how long ago you made it. Temperature-control technology in the mug partners with smartphone controls, so you can set and keep your hot coffee or tea at its preferred temperature.
We wanted to see if the Ember Smart Mug could keep our drink warm and delicious even hours later, so we put it to the test. Here's what we learned.
Testing Ember Smart Mug
Our tester usually relies on travel mugs and double-walled mugs to keep their morning coffee nice and hot, and they were curious to find out how the Ember Smart Mug compared. Setup wasn't particularly intuitive — we had to look online to find instructions for pairing it to our phone — but once we had the Ember mug set up, we found it easy to use thanks to the helpful app.
What is Ember Smart Mug?
The Ember Smart Mug is the first temperature-controlled mug on the market. It features patented technology that keeps your drink at the ideal temperature for hours. The Ember Mug is available in two sizes, 10 ounces and 14 ounces, and three colors. The 14-ounce mug can keep your drink warm for up to 80 minutes, while the included coaster can maintain the temperature all day. The 10-ounce mug can keep warm for 1.5 hours. We tested the 14-ounce model.
The Ember Smart Mug relies on an app for full temperature control, notifications and more. The mug detects movement and the presence of liquid, allowing it to enter sleep mode when it's empty or after 2 hours of inactivity. The mug will activate again upon adding liquid or moving the mug.
Ember Smart Mug price and where to buy
The 14-ounce Ember Smart Mug costs $144.95, while the 10-ounce mug costs $129.95. The Ember Mug is available at Amazon.
How to use the Ember Smart Mug
The Ember Mug ships with the mug, charging coaster, adapter and a quick-start guide. We had to use Ember's website for a few clarifying questions, but we got the app set up quickly and could start using our mug right away.
We used the Ember Smart Mug's auto-on function, which can instantly detect when liquid is poured into the mug. The charging coaster also worked instantaneously. Simply plug it in and place the Ember mug on its surface to start charging.
We mostly used the preset options on the Ember app, which kept our coffee at the perfect temperature for the full 80 minutes of the Ember's advertised battery life. However, the Ember Smart Mug can maintain temperatures from 120-145 degrees. The battery's lifespan depends on your temperature choice. For example, if you select a temperature higher than the preset 135 degrees, it uses more power and drains the battery faster.
Ember Smart Mug benefits
Due to the battery in its base, the Ember Smart Mug feels heavy, but not uncomfortably so. It's sturdy and well-made. The charging plate worked well, as did the Bluetooth-connected app, which kept the drink hot while the exterior of the mug remained cool to the touch.
When it comes to flavor, the Ember Mug does a great job at preserving coffee's taste even after a couple hours have passed. It doesn't taste perfectly fresh, but it does a good job at avoiding the flavor of microwaved coffee or coffee that's been in the carafe for hours.
The Ember app offers preset temperature choices that worked well for our preferences, but we appreciated the flexibility to customize temperature if we wanted. The app even offers features such as customized LED colors, temperature notifications and timers. It can even integrate with Apple Health to help you monitor your caffeine intake.
Ember Smart Mug drawbacks
While the Ember Smart Mug's design is modern and elegant, not all of its features are universally intuitive. We relied on the Ember website's support page for both setting up the mug and learning what the different colored lights mean. Neither the quick-start guide nor the app could help us understand this. Our tester also found its charging time inconveniently long. It took almost two hours to fully charge the Ember mug before the first use and took around an hour to recharge after that.
Due to its electronic components, the Ember mug must be hand-washed and fully dried to prevent the mug's auto-on function from detecting liquid and staying on, which drains the battery. It also can't go in the microwave.
For our tester, the biggest drawback was the Ember mug's price. While our tester enjoyed using the mug, ultimately they didn't feel it was worth the cost.
Should you get the Ember Smart Mug?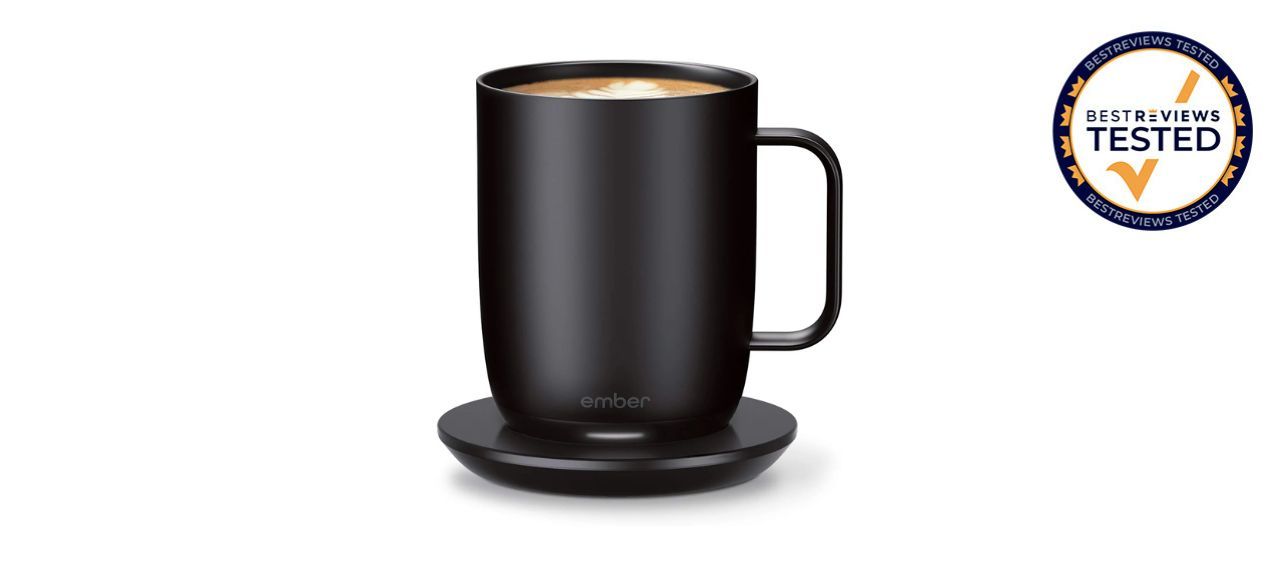 The Ember Smart Mug looks amazing and performed well in our tests. It's pricey, but its convenience factor, build quality and app support make it a worthwhile investment for a busy or forgetful tea- or coffee-lover.
Consider other products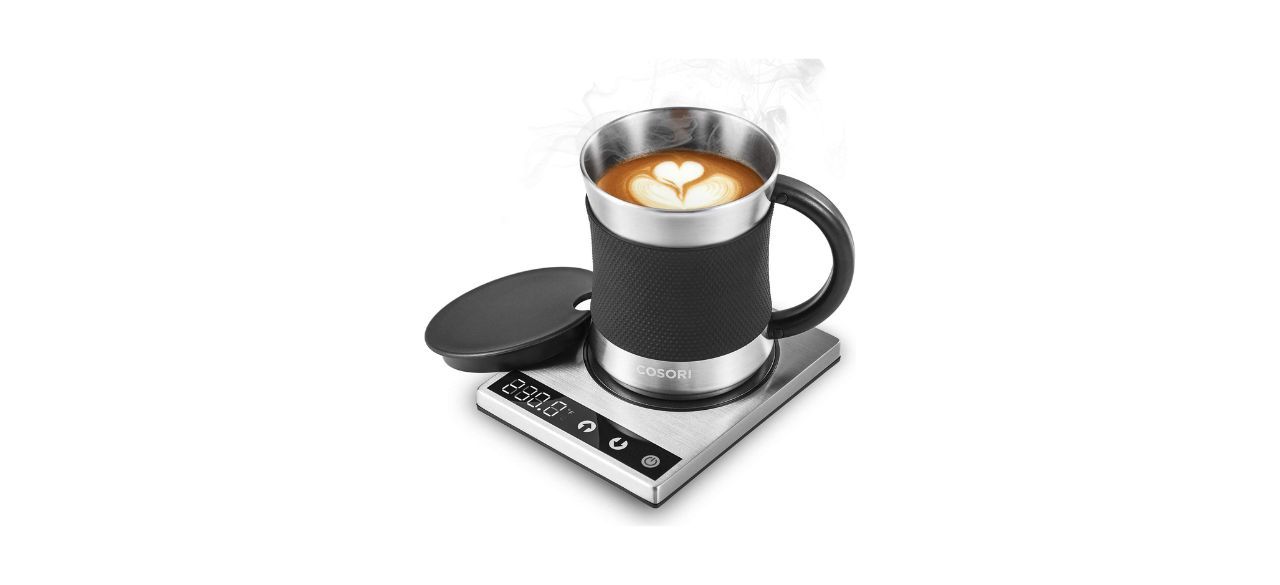 Corsori Coffee Mug and Coaster
This 17-ounce stainless steel mug isn't Bluetooth-enabled, but its coaster keeps your drink hot and allows you to choose your drink's temperature. A lid keeps your drink hot while it's off the coaster. It has a rubber sleeve and a heat-resistant handle.
Sold by Amazon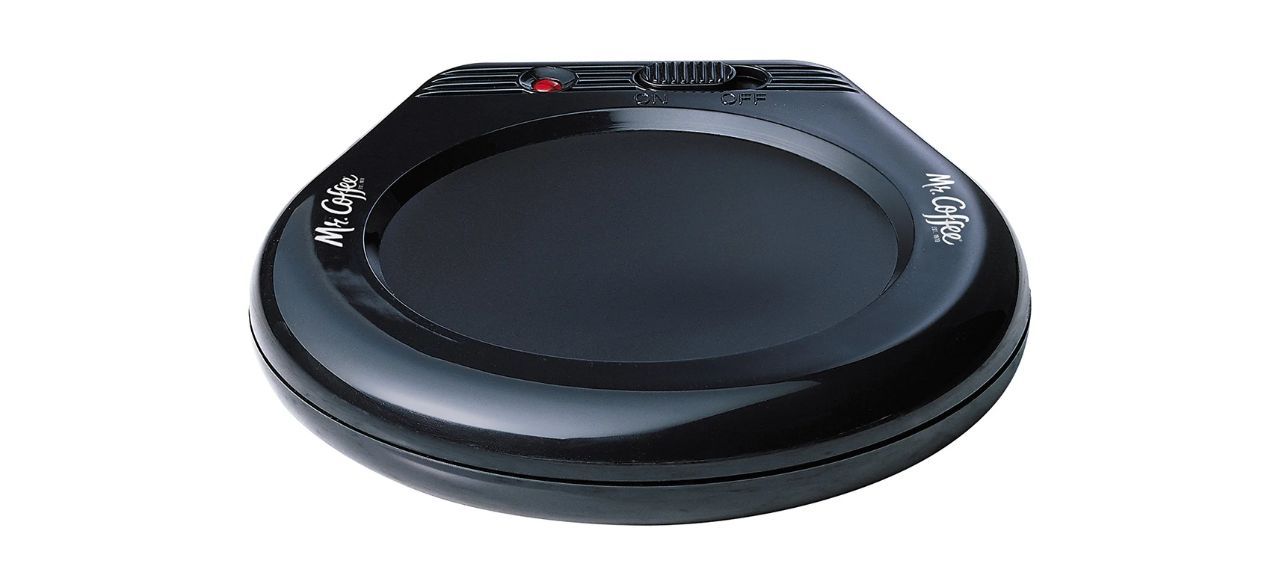 Keep any drink warm or revive a cooled-off drink with this affordable standalone mug warmer. Plug it in with its extra-long cord, turn it on and heat up a bowl or mug. The heated plate can accommodate a cup with a 3.25-inch base. It's worth noting that it doesn't have an auto shut-off feature.
Sold by Amazon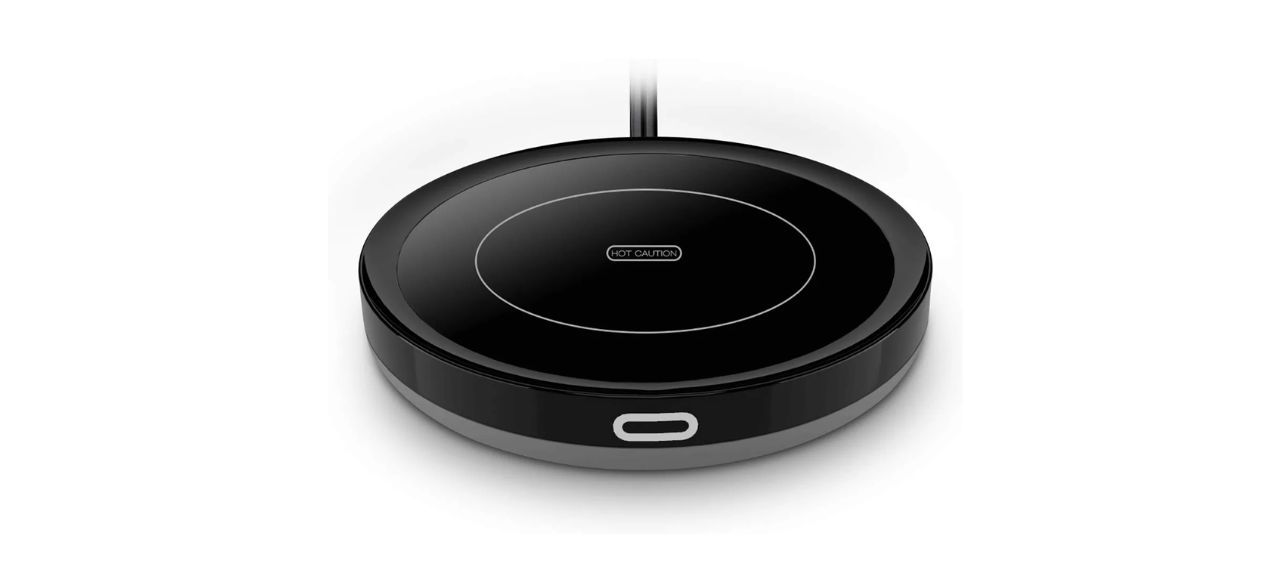 Bestinnkits Gravity-Induction Mug Warmer
With a simple design, this mug warmer doesn't have an on/off switch. It detects the weight of a mug placed on it and starts heating. It doesn't offer temperature control, but it can keep your drink at a comfortable 131 degrees.
Sold by Amazon
Want to shop the best products at the best prices? Check out Daily Deals from BestReviews.
Sign up here to receive the BestReviews weekly newsletter for useful advice on new products and noteworthy deals.
Laura Duerr writes for BestReviews. BestReviews has helped millions of consumers simplify their purchasing decisions, saving them time and money.
Copyright 2023 BestReviews, a Nexstar company. All rights reserved.