This is an archived article and the information in the article may be outdated. Please look at the time stamp on the story to see when it was last updated.
What is the best way to cook rice?
Knowing how to make rice is a valuable skill for not only a professional chef but also a home cook and those looking to slim down their budget by eating at home. From its low cost to wide availability in most places, rice has a plethora of benefits, making it a staple in homes and restaurant kitchens worldwide.
While rice seems like a simple dish, one wrong step or measurement leads to a gummy texture or burnt pan. Fortunately, with several methods of cooking rice, you can find your preferred choice and eat perfect rice whenever you want. Check out these tips for cooking rice in three different ways.
In this article: Lekue Microwave Rice, Grain and Quinoa Cooker, Cuisinart Multiclad Pro Triple Ply Stainless Saucepan and Aroma Housewares Digital Cool-Touch Rice Cooker and Food Steamer.
Tips for cooking rice
Choose your method
There are numerous ways to cook rice, from the boiling method to the oven to the instant pot. However, the most popular methods are on the stovetop, microwave, or rice cooker. Each yields a slightly different texture and involves a unique process.
Consider the type of rice
Whether you're new to cooking rice or have made it for years, you might be surprised to hear how many varieties of rice are available across the globe. There are over 100,000 types of rice, each necessary for a particular dish. For example, Arborio rice may look like the classic white rice you're used to eating, but it's actually best for risotto. Brown rice contains a heartier texture and usually requires more water than the average white rice recipe. But, if you're looking to make white rice for your burrito bowl or to accompany the chicken at dinner, opt for medium or long-grain white rice.
Always rinse the rice
Regardless of the variety or method, it's essential to rinse the rice until the water runs clear. Rice contains starch that, if left on, will result in a gummy mess. It's most common to rinse the rice in a bowl or with a fine mesh strainer.
How to cook rice in the microwave
You don't need fancy equipment to cook white rice in the microwave. Although if microwaving is your method of choice, you may want to consider investing in a microwaveable rice cooker. If you use a microwave, it's best to follow the manufacturer's instructions.
Here are the instructions for cooking white rice with only a microwave-safe bowl.
Directions:
Add 1 cup of rinsed rice to a bowl.
Add 2 cups of room-temperature water.
Microwave it uncovered for 15 to 25 minutes. The time will depend on the wattage of your microwave. For 1000 to 1200 watts, start with 15 minutes. For 700 to 900, start with 20 minutes.
The rice is done when the water is absorbed and the rice is tender. If there is still water, add another 1 to 2 minutes until done.
How to cook rice on the stove
Directions:
Add 1 cup of rinsed rice to a saucepan.
Add 2 cups of water. If you're cooking a larger batch, use 2 parts water and 1 part rice.
Bring the water to a boil.
Cover the pan and reduce the heat to low.
Cook at a light simmer for 15 minutes. Do not lift the lid and let the heat escape.
Turn off the heat, keep the pan covered and let the rice rest for 10 minutes.
How to cook rice with a rice cooker
Directions:
Add 1 cup of rinsed rice to a rice cooker.
Add 1 cup of water. If you're cooking a larger batch, use 1 part water and 1 part rice.
Follow the instructions on your rice cooker. For simple models, it may only require turning the power switch on. However, advanced models may have options for white rice, brown rice or quick cook.
Do not open the rice cooker until it's finished.
Best products to cook rice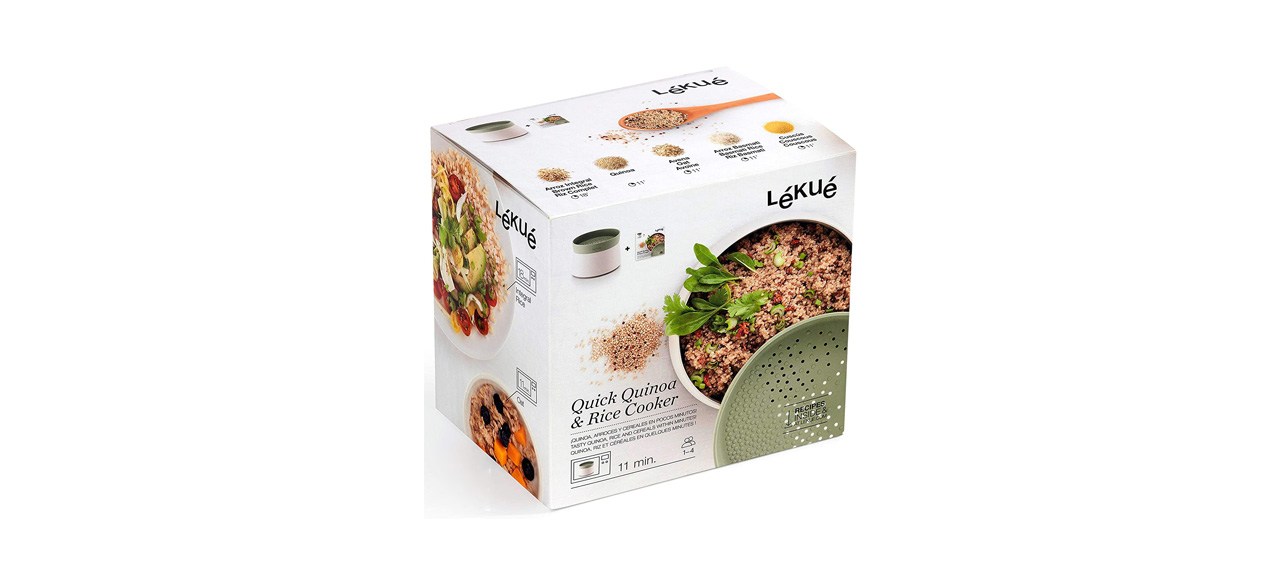 Lekue Microwave Rice, Grain and Quinoa Cooker
Cook rice and grains of all sizes in this tested microwave cooker in minutes. Plus, it's carefully designed to ensure water doesn't boil over and cause a mess in the microwave.
Sold by Amazon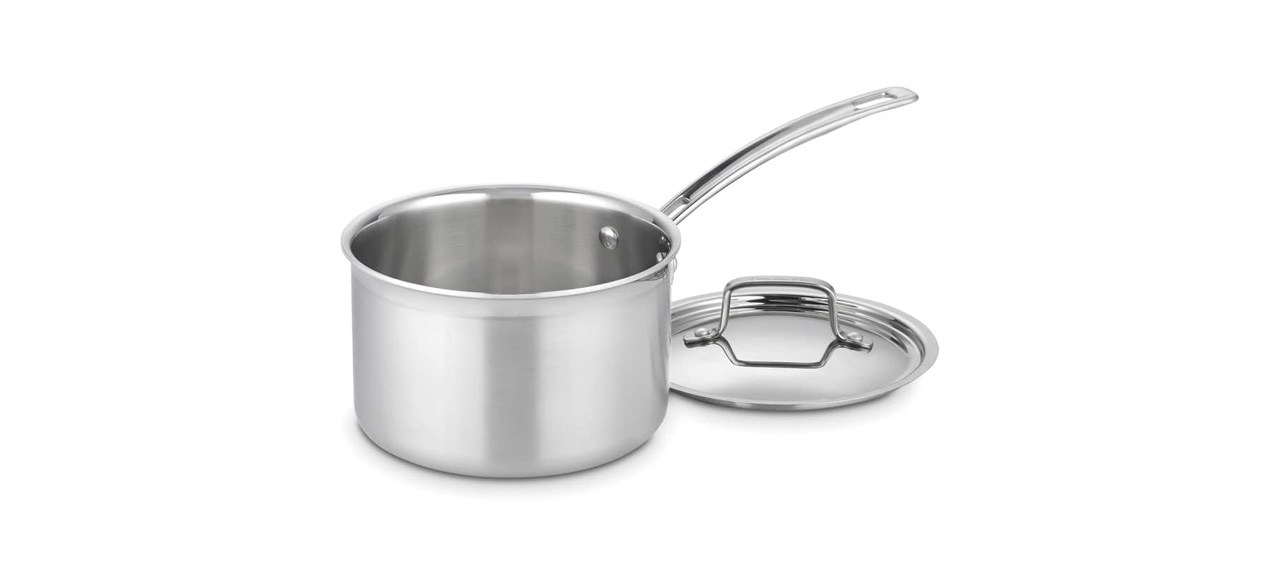 Cuisinart Multiclad Pro Triple Ply Stainless Saucepan
This saucepan is designed for even heat distribution along the bottom and sidewalls to ensure rice is cooked properly every time. It also comes with a tightfitting lid and cool grip handles.
Sold by Amazon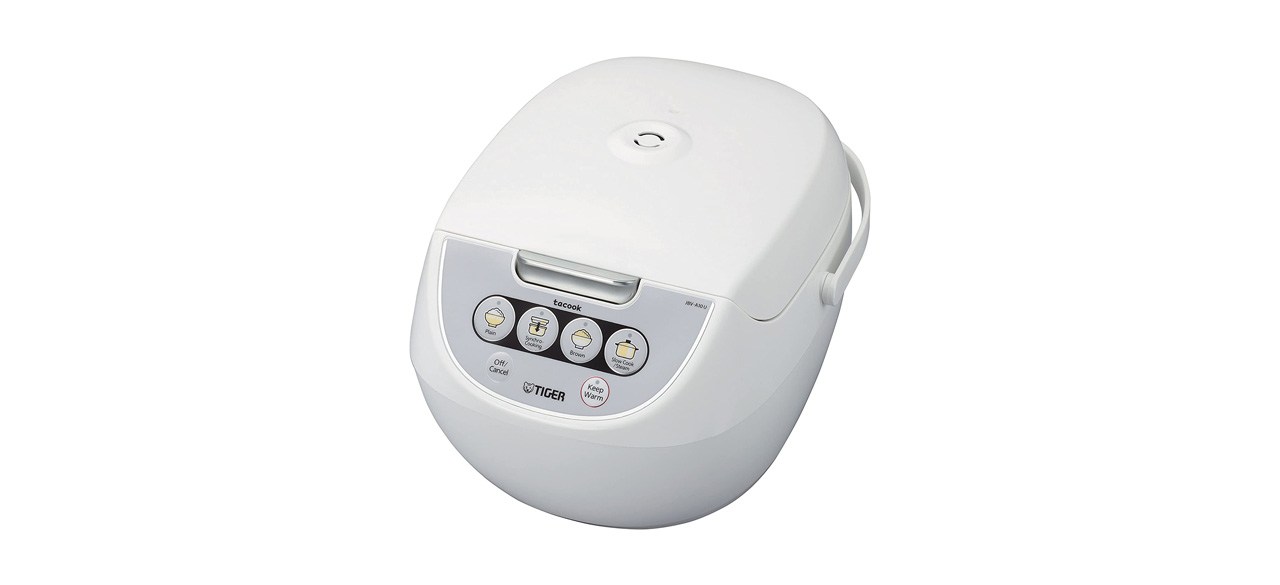 Tiger 5.5-cup Micom Rice Cooker
Effortlessly cook an entire pot of rice for dinner with just the touch of a button, thanks to this rice cooker. As a bonus, it also features other settings to slow cooker or simultaneously steam while making rice.
Sold by Amazon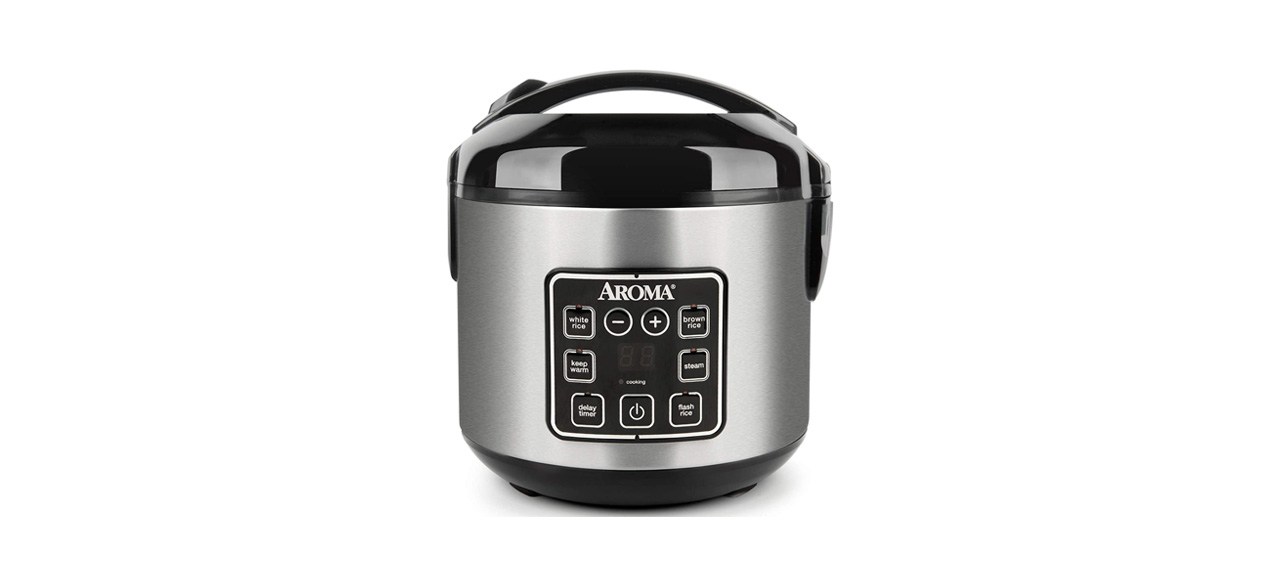 Aroma Housewares Digital Cool-Touch Rice Cooker and Food Steamer
For user-friendly programming and multifunctional use, consider this all-in-one rice cooker and food steamer. The programmable timer is helpful if you want to set it in the morning and have it ready for dinner.
Sold by Amazon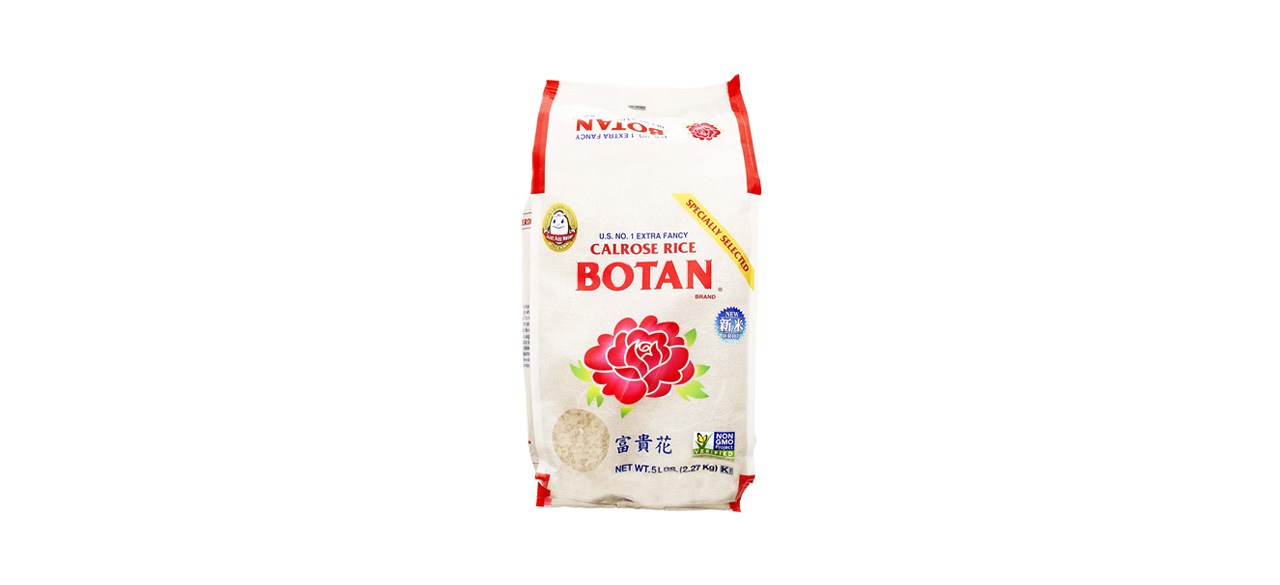 Botan Musenmai 5-pound Calrose Rice
This medium-grain rice is ideal for a plethora of dishes. Plus, the bag outlines foolproof instructions for this particular rice, whether you're using the stove or a rice cooker.
Sold by Amazon
Want to shop the best products at the best prices? Check out Daily Deals from BestReviews.
Sign up here to receive the BestReviews weekly newsletter for useful advice on new products and noteworthy deals.
Bre Richey writes for BestReviews. BestReviews has helped millions of consumers simplify their purchasing decisions, saving them time and money.
BestReviews spends thousands of hours researching, analyzing and testing products to recommend the best picks for most consumers.
Copyright 2023 BestReviews, a Nexstar company. All rights reserved.