This is an archived article and the information in the article may be outdated. Please look at the time stamp on the story to see when it was last updated.
How to choose a Razor electric scooter
The word "scooter" conjures images of different things. The earliest scooters were vehicles with a narrow rectangular platform with two small wheels in tandem and handlebars on a post. Today, there are powered scooters that you can simply stand on and ride – some even have a small seat.
Razor has been manufacturing quality electric scooters in the United States for kids, teens and adults since 2003 and have a wide range of affordable and durable models to choose from. They are small, lightweight vehicles for personal fun, commuting and running errands. But which one is best for you?
What to know before you buy a Razor electric scooter
Anatomy of a Razor electric scooter
Frame: This is where it all starts because everything attaches to it. Frames should be sturdy and made of strong, durable metals or alloys.
Deck: This is the flat platform between the front and rear wheels where you stand when riding your scooter.
Stem: Also called a fork, this is the vertical tube that connects to the handlebars at the top and the steerable front wheel at the bottom.
Handlebars: Here is where you control your steering, acceleration and braking. Your handlebars should have comfortable grips.
Batteries: This is where the power comes from to drive the motor that powers the rear wheel.
Drive system: Most electric scooters have a chain and sprocket drive mechanism but some have small motors that fit entirely inside the hub of the rear wheel.
Wheels and tires: Most rear wheels are solid rubber, plastics or composites. The larger the wheels, the smoother the ride. Air-filled rubber tires take more of the harshness out of the ride.
Suspension: Few electric scooters have a suspension. The ones that do are usually larger and more expensive.
Safety
Lights are necessary for riding at night and are also helpful in low-light conditions. Look for a headlight that shows the way ahead and a brake light that illuminates when the brakes are applied.
Power
The more watts your motor has, the faster you can go. For young riders, 100 watts is plenty.
Best Razor electric scooters under $400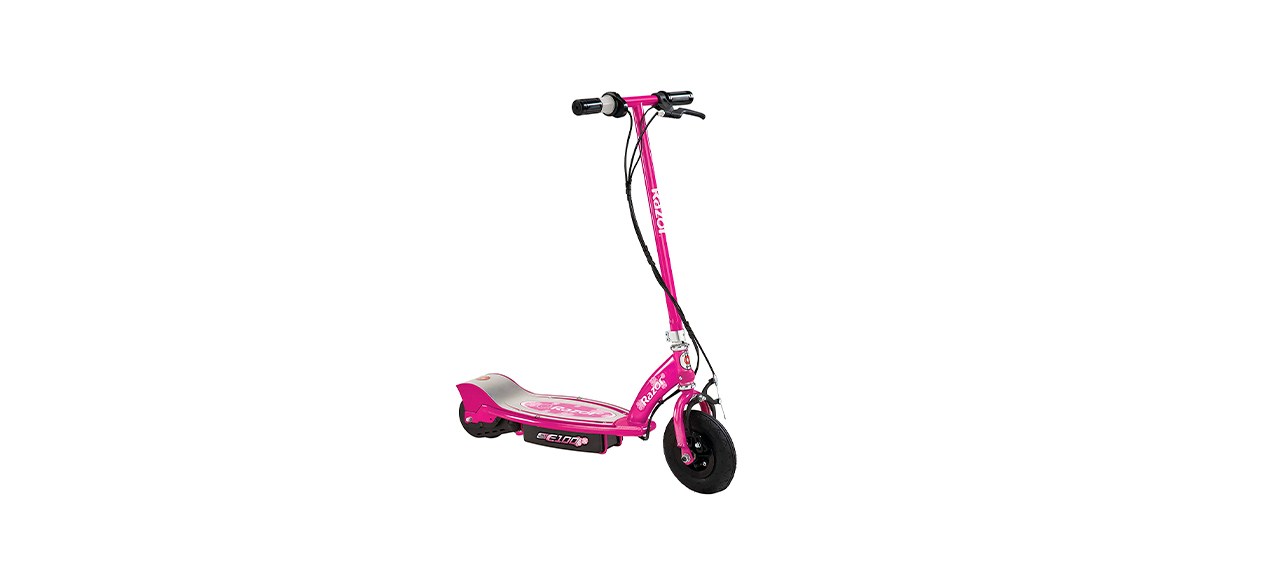 Razor Sweet Pea E100 Kids Ride-On Electric Scooter
The kid-size deck and frame make this scooter just right for kids as young as 8 years old. The chain-driven wheel is powered by a high torque 100-watt motor that provides up to 40 minutes of continuous use at speeds up to 10 mph. The pneumatic front tire softens the ride.
Sold by Amazon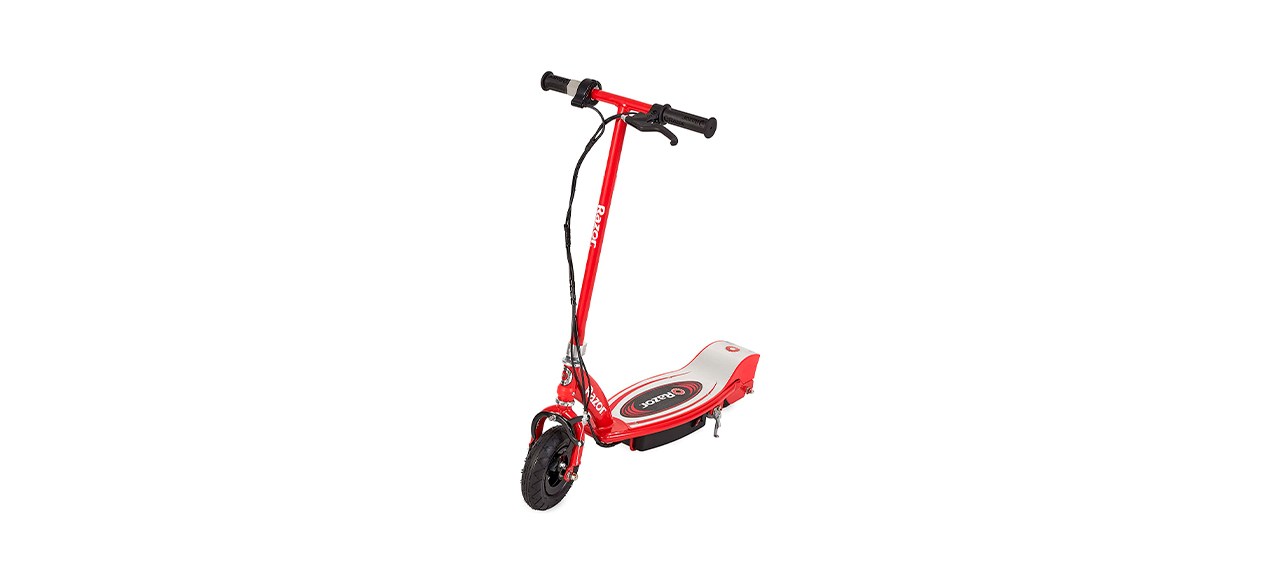 Razor E175 Ride-On Battery-Powered Electric Scooter
The 100-watt motor powers 120-pound kids at speeds up to 10 mph and the handbrake brings it to a stop. The handlebars fold down for easy transport and storage. The lead-acid battery charges in four to six hours and lasts for up to 40 minutes of continuous use.
Sold by Amazon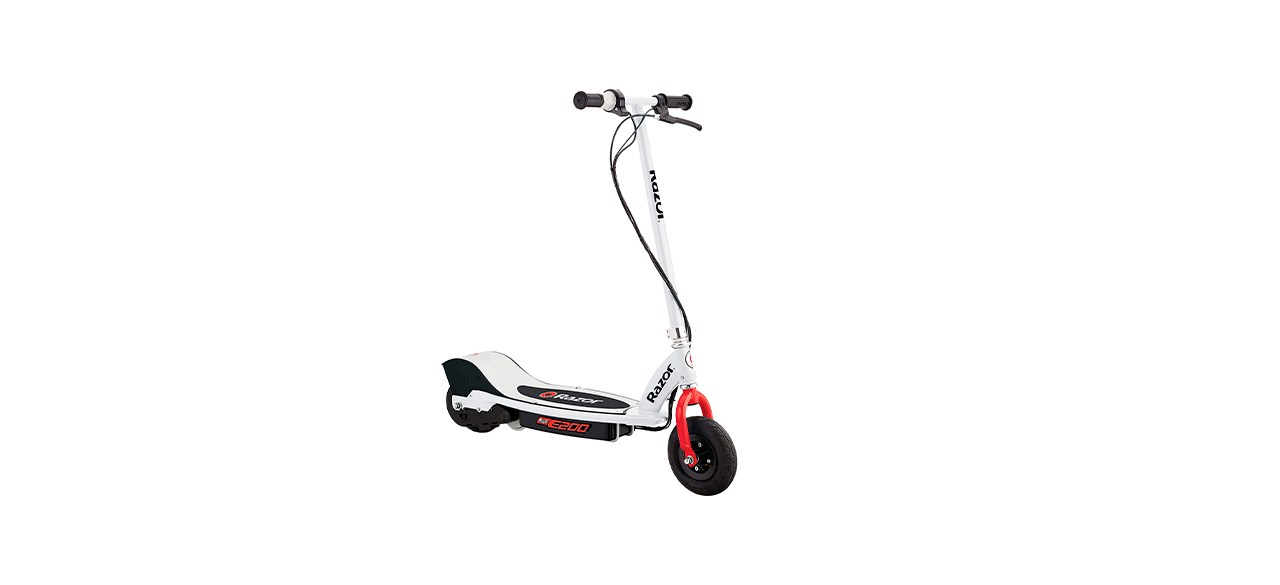 Razor E200 200-Watt Electric Scooter
The full-sized deck and frame are designed for riders 13 and up. The all-steel frame and fork deliver a solid ride and stand up to rugged use. The 8-inch pneumatic rear tire softens the bumps in the road and the two rechargeable 12 volt batteries deliver up to 40 minutes of drive time.
Sold by Amazon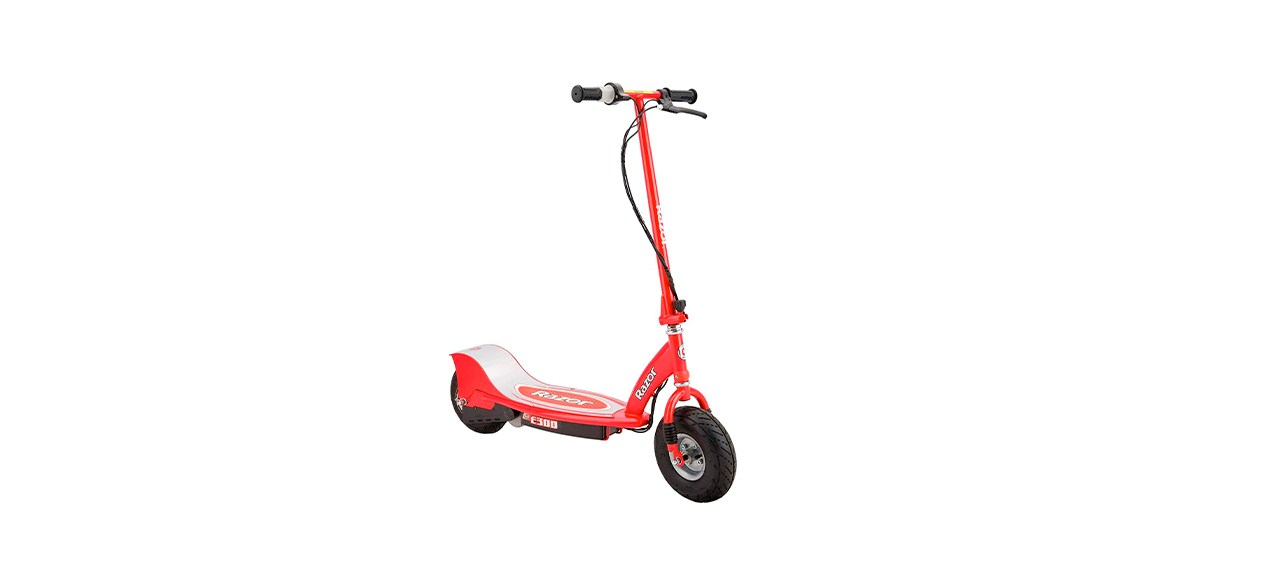 Razor E300 Adult and Teen Ride-On Electric Scooter
The two sealed lead-acid batteries provide up to 40 minutes of continuous use and have a quick recharge time. The super-sized frame and deck are mounted on 9-inch pneumatic rubber tires, the 250-watt motor propels it at speeds up to 15 mph and the hand operated rear brake brings it to a safe stop.
Sold by Amazon
Best Razor electric scooters over $400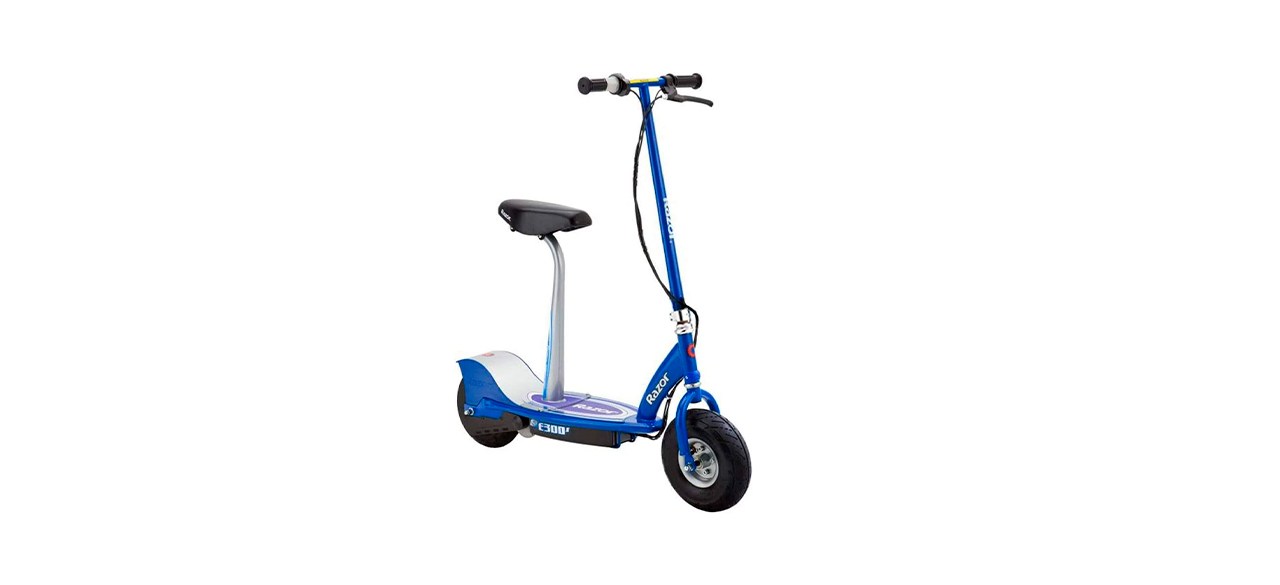 Razor E300S Adult and Teen High-Torque Electric Scooter
This scooter has a 250-watt electric motor that propels it at speeds as fast as 15 mph. The seat post and cushion are removable so you can transition to a ride-on scooter. The all-steel frame and fork support up to 220 pounds.
Sold by Amazon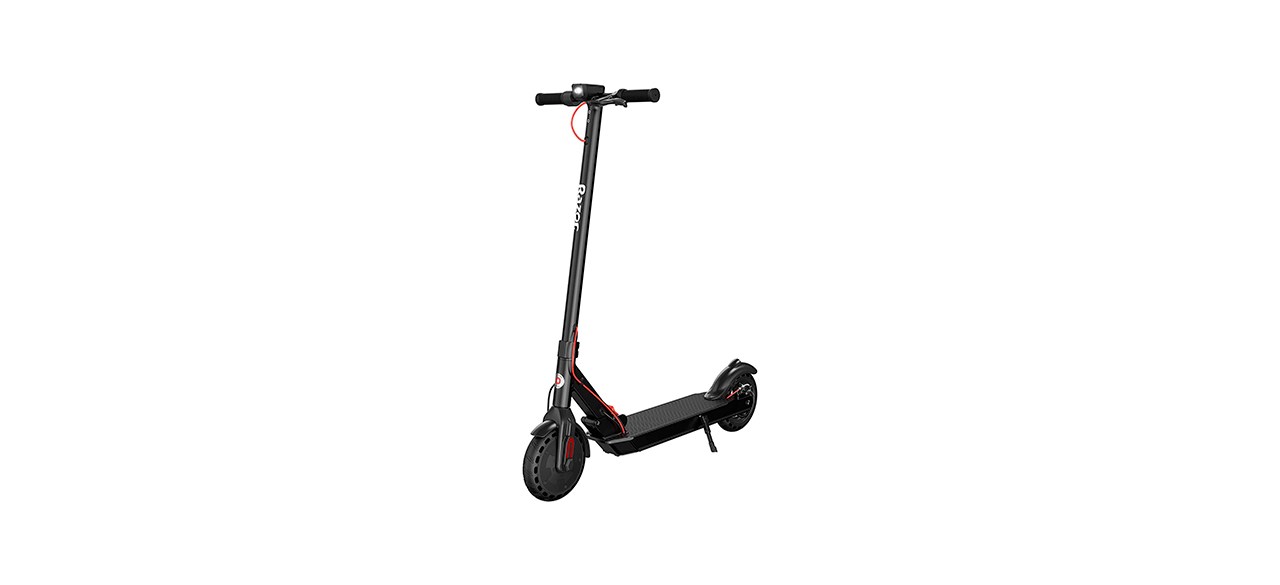 Razor T25 Foldable Adult Electric Scooter
The 250-watt lithium-ion battery pack powers this scooter at speeds up to 15.5 mph with an 18-mile range on a single charge. Commuters and travelers enjoy the pedestrian, cruising and sport modes as well as the LED headlight and brake-activated taillight.
Sold by Amazon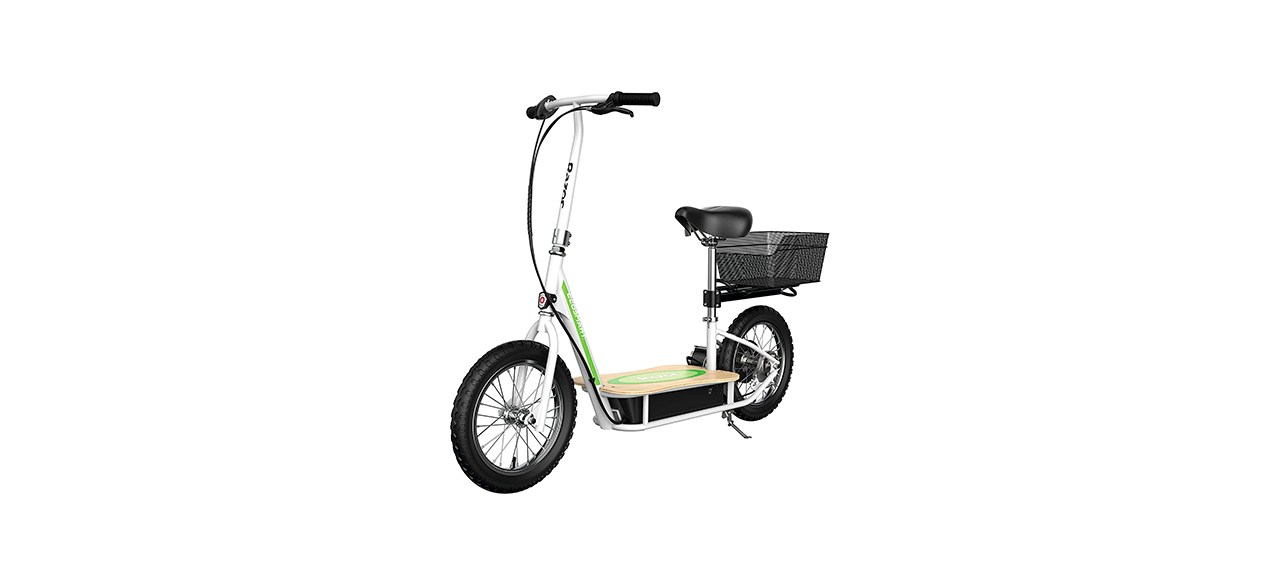 Razor Eco Smart Metro Electric Scooter
This Amazon's Choice commuter scooter has an eco-smart 350-watt motor inside the rear hub. The ride is made comfortable by 16-inch air-filled tires, a wide bamboo deck and a soft padded seat. The detachable rear luggage rack totes your groceries and gear.
Sold by Amazon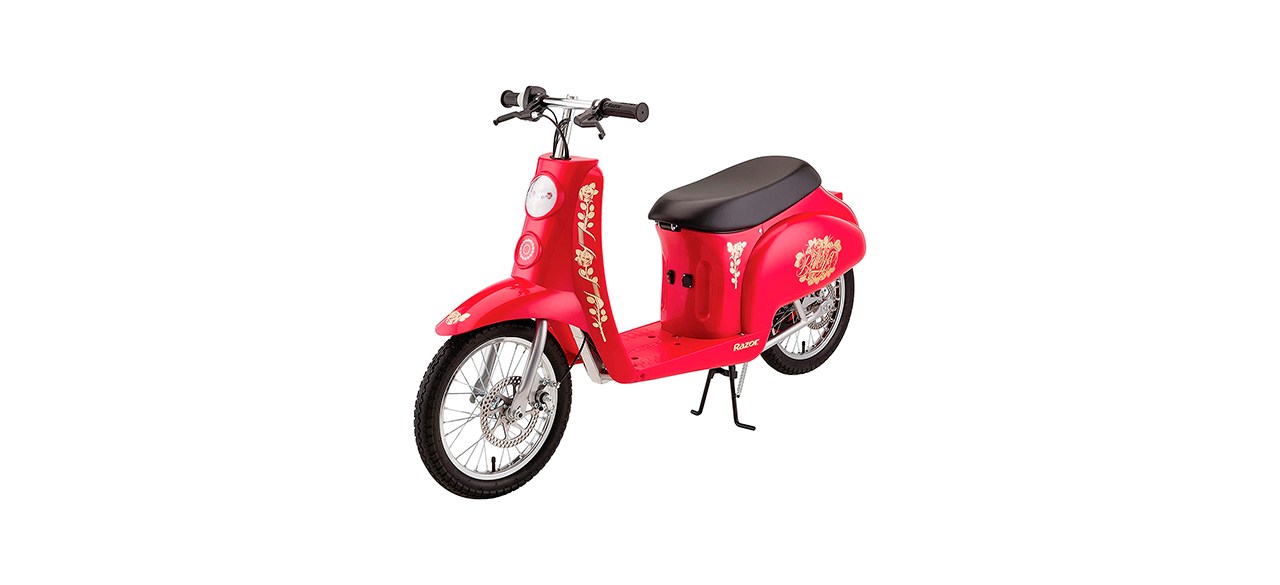 Razor Pocket Mod Bellezza Euro-Style Electric Scooter
The vintage design is retro-mod, with fenders, full body styling and a rear suspension that smooths out the bumps. This 500-watt scooter carries riders up to 220 pounds at 16 mph and can travel up to 70 miles on a single charge.
Sold by Amazon
Want to shop the best products at the best prices? Check out Daily Deals from BestReviews.
Sign up here to receive the BestReviews weekly newsletter for useful advice on new products and noteworthy deals.
David Allan Van writes for BestReviews. BestReviews has helped millions of consumers simplify their purchasing decisions, saving them time and money.
Copyright 2023 BestReviews, a Nexstar company. All rights reserved.