This is an archived article and the information in the article may be outdated. Please look at the time stamp on the story to see when it was last updated.
Which sports gear is best for kids?
Engaging in sports as children is astonishingly packed with positives. There are so many that the U.S. Department of Health and Human Services had to break them down into four groups: economic and community impact, educational and career success, physical and mental, emotional and social. Plus, engaging in sports as a child can lead to lifelong athletic activity, which sees these results continue to grow more impactful.
But, that doesn't mean it can't be dangerous. In fact, baby and kids expert Dr. Aimee Ketchum specifically said that "a brand new sport can be very physically challenging for a young child, especially since many children are trying sports at very young ages." Thankfully, Ketchum has plenty of advice on how to keep your child safe.
In this article: Tundras Sports T-ball Set, Little Tikes Easy Score Soccer Set and Mike Berenstain "The Berenstain Bears: We Love Soccer!"
Equipment
"Even when tiny," said Ketchum, "children need protective equipment." What kind of equipment you need depends on the sport, such as baseball requiring a glove and a bat or volleyball needing knee and elbow pads. There's also gear that can be used no matter the sport, such as mouthguards.
Ketchum reminded us that you also need to ensure the gear you buy is fitted properly and made for the appropriate sport. For example, never buy larger gear on purpose for your child to grow into, or, in her words, "don't allow your younger child to use your older child's lacrosse helmet for football practice."
Lastly, ensure your child has everything they need before they begin. This makes it more likely they'll have a good time, and Ketchum said it can help them get excited if you go and shop for everything together.
Sports switching
Besides appropriate equipment, you can also keep your child physically healthy by switching around the sports they play instead of having them be sports-specific year-round. Not doing so, Ketchum said, "makes children more prone to repetitive use injuries that typically we did not use to see until the college level. For example," she continues, "if your child pitches for baseball year-round on different leagues, rest that pitching arm for a season and play a sport that uses different muscle groups to help keep your child physically healthy." She also says that this can help your child avoid burnout.
Nonphysical health
Physical health isn't the only aspect of concern when trying to keep your child safe as they try their first sport. You also need to protect their mental, emotional and social health. Ketchum says that "starting a new sport can be scary and cause a lot of anxiety in young children. Additionally, being the new kid is challenging socially and learning a new set of skills is challenging emotionally."
Don't worry, though. She offers a three-step plan for easing them in.
Introduce them to the sport: Before they even begin playing, take them to some matches of their prospective sport. This helps them get a basic understanding of the game.
Practice skills: Before they ever go to a practice, play the sport with them so they can begin developing their basics. This sets them up for success at the start, can increase their confidence and gives the two of you something to bond over.
Meet and greet: If possible before the first practice, have your child meet with some of their future teammates. Ketchum gave this example: "Perhaps you see another child your child knows at softball sign-ups. Invite that little girl over to play a game of catch in the backyard before the season starts." This can give them a friend and anchor while they develop relationships with the rest of their teammates.
Best expert-recommended sports gear for children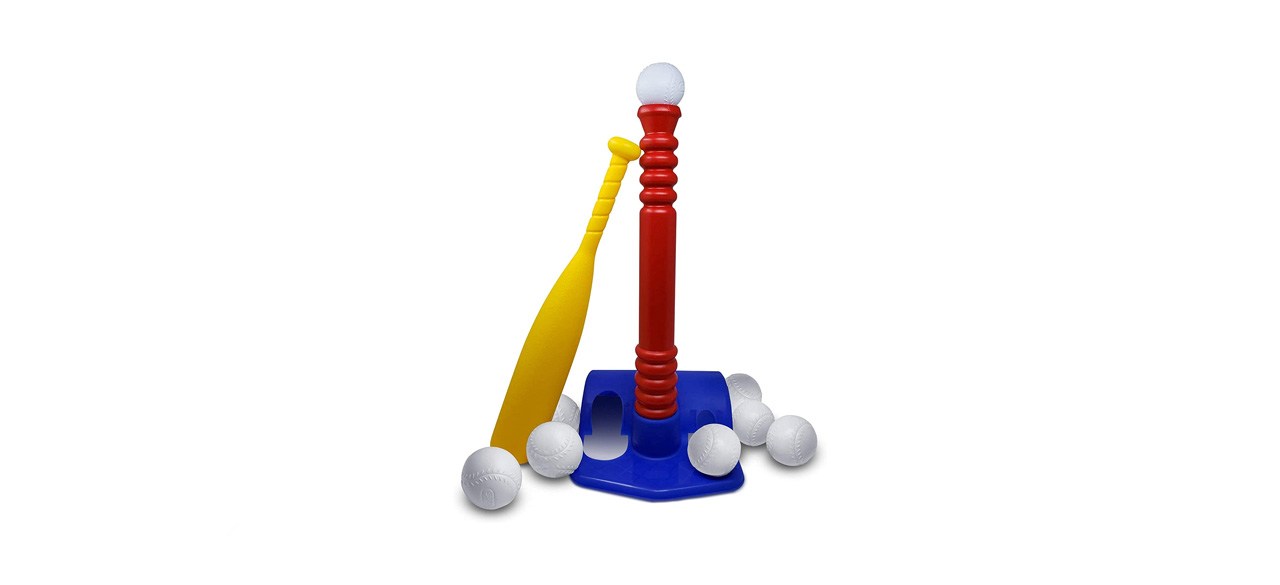 Even toddlers, Ketchum said, can use this beginner T-ball set to begin developing the eye-hand coordination you need to be successful at baseball. Included is a 21-inch tall T-ball stand, a plastic bat and eight plastic balls.
Sold by Amazon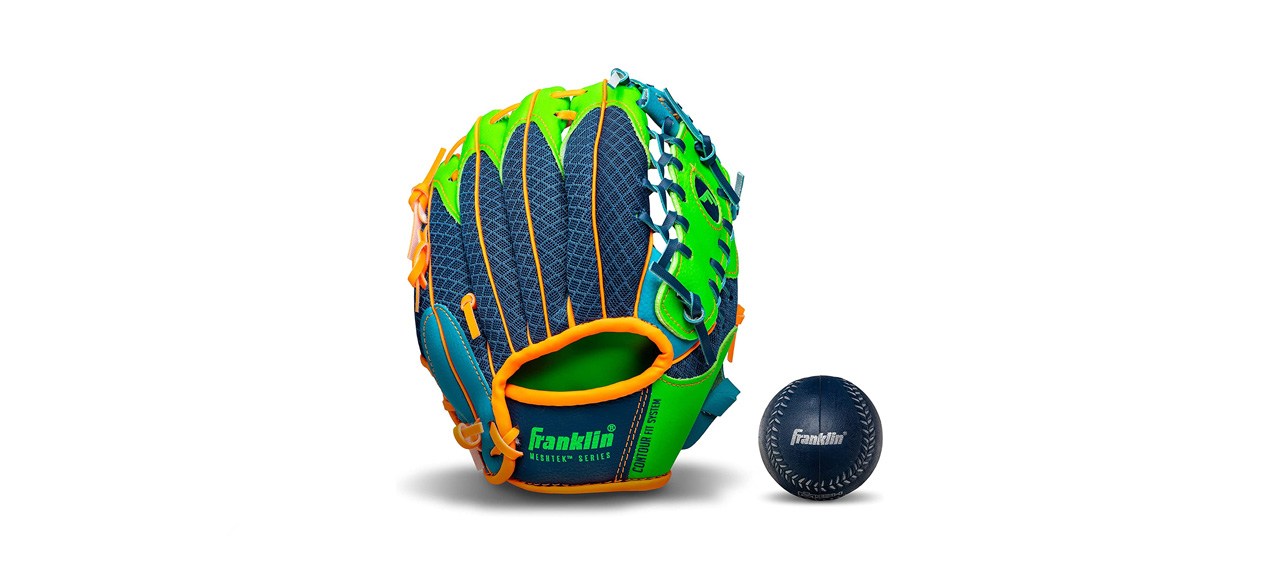 Franklin Sports Kids Baseball Glove
Ketchum likes this glove because it's lightweight, flexible and perfect for small hands. It comes in both right- and left-hand throw styles, six colors and can be purchased with or without a foam baseball.
Sold by Amazon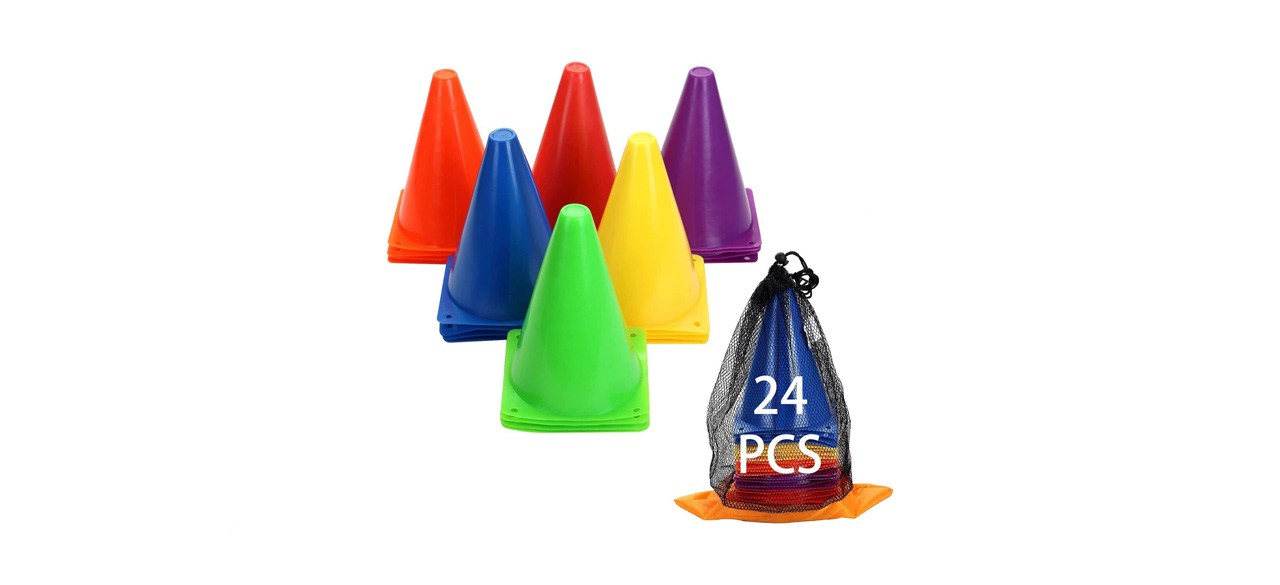 Win Sports Plastic Training Traffic Cones Set
While mostly used for soccer, Ketchum said these cones are a great way to practice speed and agility in general or for other sports such as rollerblading. There are 24 total cones with four each in six colors, and they measure 7 by 5.25 by 5.25 inches. A mesh storage bag is included.
Sold by Amazon
Little Tikes Easy Score Soccer Set
Ketchum said this set is great for practicing shots at the goal and the celebration dance that comes after scoring. The set includes a net measuring 18 by 48 by 30 inches, a soccer ball and an air pump. The net can be flipped, meaning there are two sizes your child can try to score in.
Sold by Amazon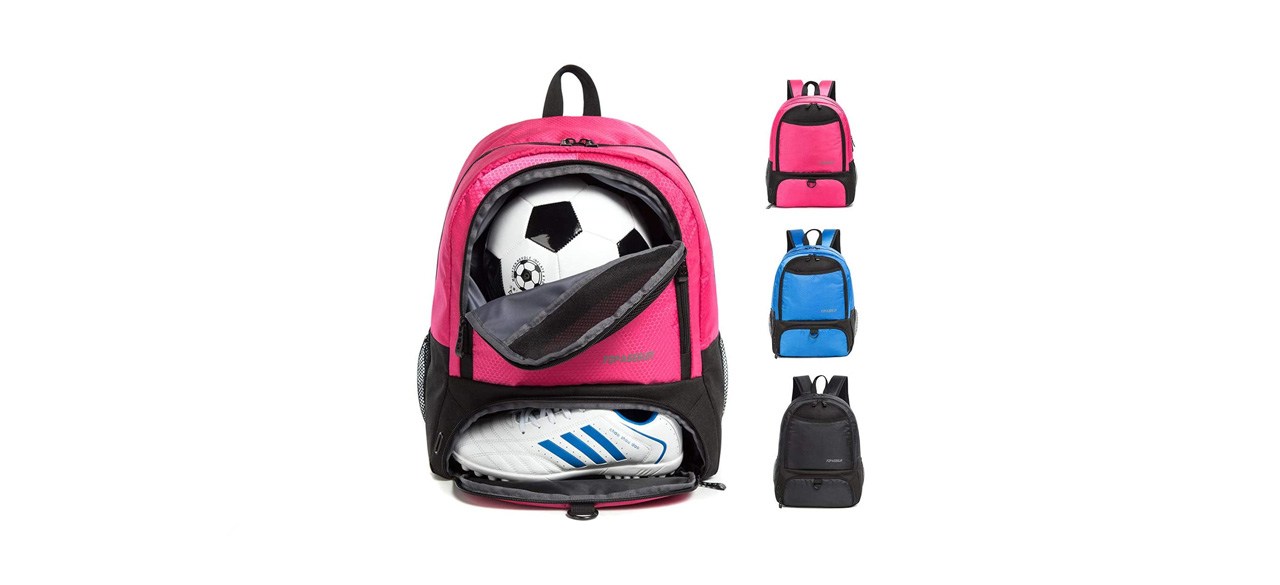 This bag is perfect for teaching your child organizational and preparedness skills, just by having them keep their gear together and ready to go. It's large enough to hold a soccer ball, a pair of shoes or cleats and a few other pieces of gear. It comes in blue, pink and black.
Sold by Amazon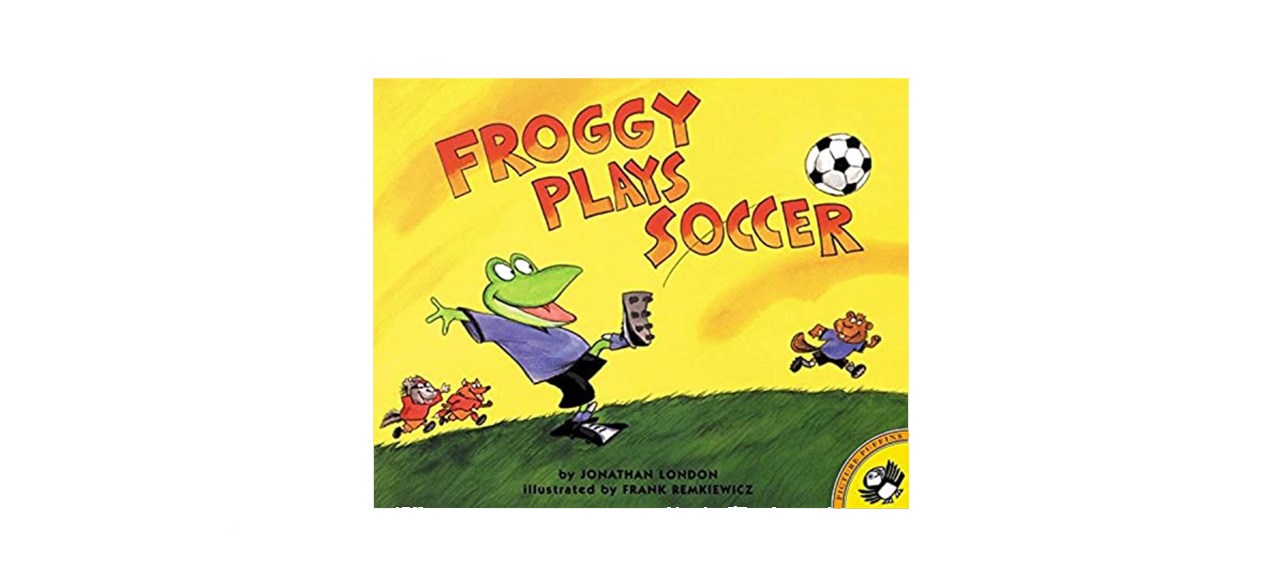 Jonathan London and Frank Remkiewicz "Froggy Plays Soccer"
Ketchum recommended getting your child a book about the activity they're about to try for the first time because it "helps them know what to expect and gets them excited." This book follows Froggy as his team plays for the City Cup.
Sold by Amazon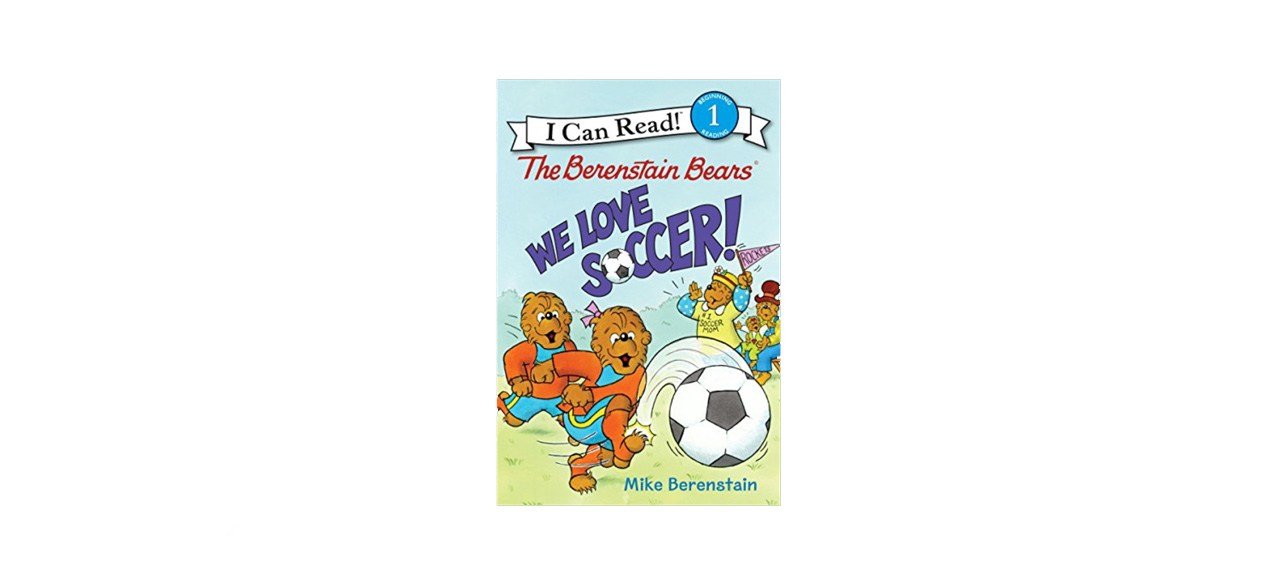 Mike Berenstain "The Berenstain Bears: We Love Soccer!"
The Berenstain Bears is a much-beloved series by several generations, and this one is both a fun look at playing soccer and, as a "level one I can read" book, a great way to teach your child how to sound out words.
Sold by Amazon
Want to shop the best products at the best prices? Check out Daily Deals from BestReviews.
Sign up here to receive the BestReviews weekly newsletter for useful advice on new products and noteworthy deals.
Jordan C Woika writes for BestReviews. BestReviews has helped millions of consumers simplify their purchasing decisions, saving them time and money.
Copyright 2023 BestReviews, a Nexstar company. All rights reserved.