This is an archived article and the information in the article may be outdated. Please look at the time stamp on the story to see when it was last updated.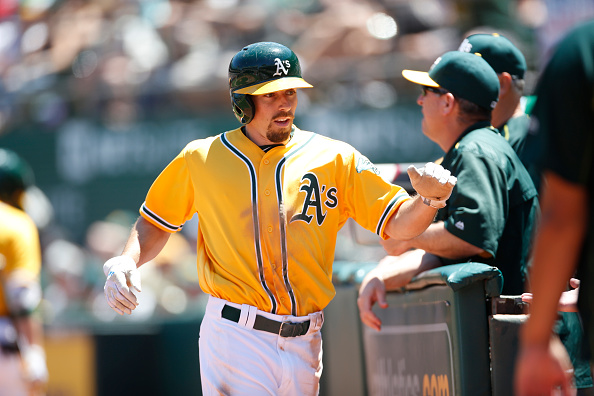 KANSAS CITY, Mo. — Outfielder Billy Burns was traded from the Oakland Athletics to the Kansas City Royals on Saturday for outfield prospect Brett Eibner.
Burns, who has been playing at Triple-A Nashville, hit .234 with 12 RBIs in 73 games with Oakland this season. He also has 14 steals on the season, which is tied for eighth in the American League.
The 26-year-old switch-hitting  outfielder will be assigned to the Royals' Triple-A affiliate, Omaha.
Eibner batted .231 with three homers and 10 RBIs in 26 games for the Royals.