This is an archived article and the information in the article may be outdated. Please look at the time stamp on the story to see when it was last updated.
KANSAS CITY, Mo. — Chiefs tight end Travis Kelce will be rocking some stylish kicks Sunday when he takes the field in Atlanta.
Kelce will join players around the league by wearing customized cleats.
It's part of the NFL`s "My Cause, My Cleats" campaign.
He debuted the personalized shoes through a video on Bleacher Report's Twitter page Tuesday.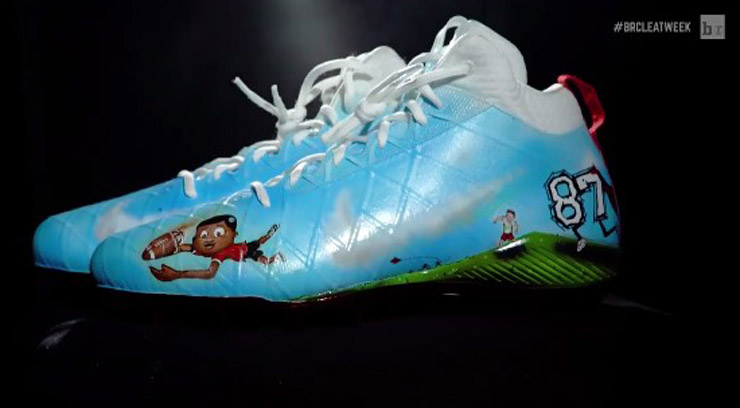 He teamed up with artist Mache to represents his charity, Eighty-Seven and Running which serves underserved communities in the Kansas City and Cleveland areas.
It's #BRCleatWeek and renowned artist Mache is designing custom spikes for Travis Kelce. But can Mache get @tkelce his cleats on time? pic.twitter.com/aL5jE0aXFU

— Bleacher Report (@BleacherReport) November 29, 2016