This is an archived article and the information in the article may be outdated. Please look at the time stamp on the story to see when it was last updated.
KANSAS CITY, Mo. — Even though he was listed as 'active', Jamaal Charles had just one carry in the game against the New Orleans Saints.
At the Monday news conference, Coach Andy Reid explained why he looked to Spencer Ware and let Charles rest.
"His knee acted up after the last game.
And it was up and down kind of throughout the week.
We were doing okay without him in there.
I felt like, 'If we can get by with that….
Does he want to play? Yeah he wants to play.
But… we have a long season here.
It seems like it's… there was a rush on it.
But when you really look at what's real, it's a long season.
We'll need him as we go.
I'm trying to be as patient as possible.
Be smart with it."
————————
"His leg wasn't feeling right….
Not that it was a big thing.
But, you know.
Why?
Why push it?"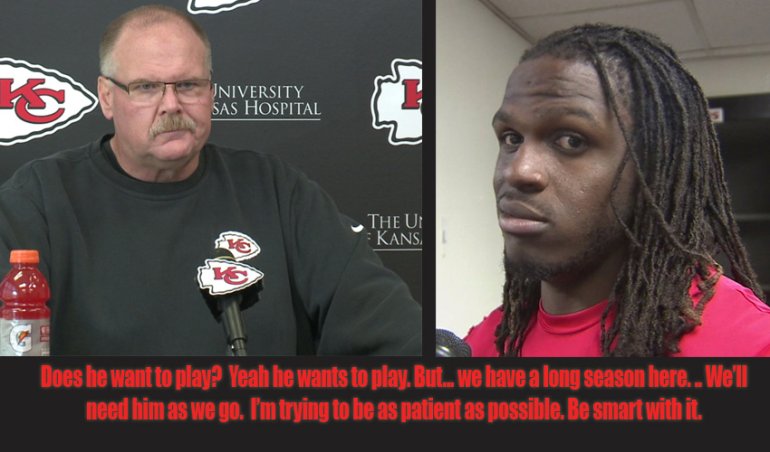 FOX 4's Al Wallace will have more on FOX 4 News newscasts.