This is an archived article and the information in the article may be outdated. Please look at the time stamp on the story to see when it was last updated.
KANSAS CITY, Mo. — Former Kansas City Chief's head coach Marty Schottenheimer has been battling Alzheimer's disease for five years, Tony Grossi of ESPNCleveland.com reported Friday.
Schottenheimer, who is now 73-years old, coached the Chiefs from 1989 to 1998. During his time in Kansas City, he won more than 100 games.
"He's in the best of health, [but] sometimes he just doesn't remember everything," Marty's wife, Pat, told Grossi. "He functions extremely well, plays golf several times a week. He's got that memory lag where he'll ask you the same question three or four times."
According to ESPN, Schottenheimer was diagnosed with Early-onset Alzheimer's, a form of the brain disease that affects some 5 million people in the United States and is the sixth-leading cause of death in America about five years ago.
"He remembers people and faces, and he pulls out strange things that I've never heard, but he's doing well," Pat also told Grossi. "It's going be a long road. We both know that."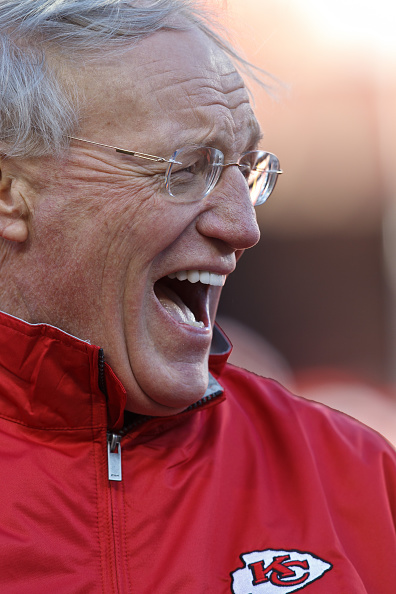 The news of Schottenheimer's battle broke as he was expected to be in Cleveland for the 30th anniversary of the 1986 Browns team that came the closest of any of the franchise's teams to the Super Bowl. Schottenheimer's attendance was never assured, so people started asking his son Brian questions leading up to the weekend as there was growing concern that Marty may be ill.
When asked about handling the situation while sitting in his home that over looks Lake Norman in Charlotte, N.S., Schottenheimer told Grossi, "I'm sitting here looking at a lake, and it's a spectacular setting. Pat and I, the Lord's blessed us. I mean, there's no other way I can identify it. We're doing really good."
Symptoms of Alzheimer's disease typically include gradual memory loss, impairment of judgement, disorientation, personality change, difficulty in learning and loss of language skills.
According to ESPN, Schottenheimer is expected to begin a trial with a new drug that could slow down the debilitating effects of Alzheimer's disease. FOX 4 will follow his progress.
Schottenheimer coached the Browns from 1984 through 1988. After, he moved to Kansas City, where he coached for almost a decade. He then coach Washington for the 2001 season, and the Chargers from 2002 through 2006. During his coaching career with four different teams, Schottenheimer reached nearly 350 games.