This is an archived article and the information in the article may be outdated. Please look at the time stamp on the story to see when it was last updated.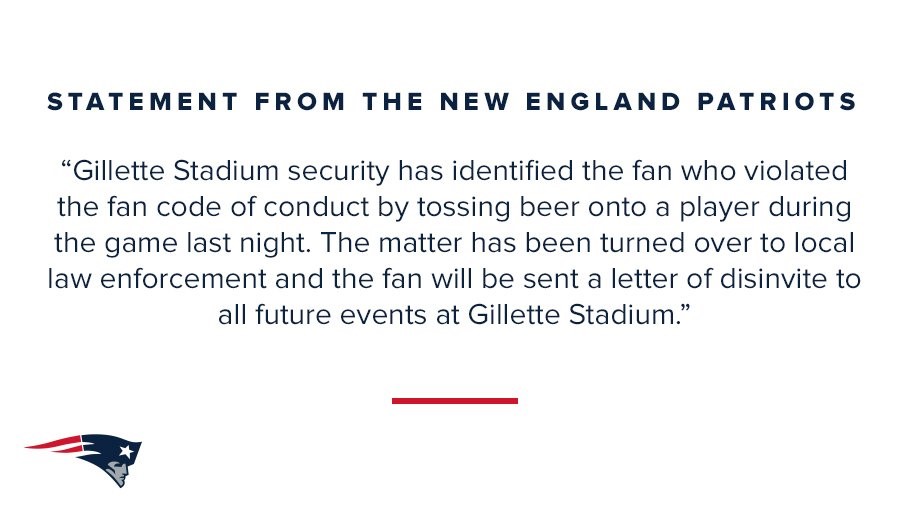 NEW ENGLAND — The New England Patriots say the football fan who threw beer onto Chiefs wide receiver Tyreek Hill Sunday  and flipped him off is no longer welcome at Gillette Stadium.
It was late in the fourth quarter and Hill had just run the ball in for a touchdown when a fan sitting in the front row appeared to purposely spray beer on the 24-year-old.
A spokesperson for the Patriots said they have referred this case to police.
"Gillette Stadium security has identified the fan who violated the fan code of conduct by tossing beer onto a player during the game last night," the spokesperson for the stadium said. "The matter has been turned over to local law enforcement and the fan will be sent a letter of disinvite to all future events at Gillette Stadium."
The Patriots responded to Hills touchdown by kicking a field goal for a 43-40 win over the Chiefs.