This is an archived article and the information in the article may be outdated. Please look at the time stamp on the story to see when it was last updated.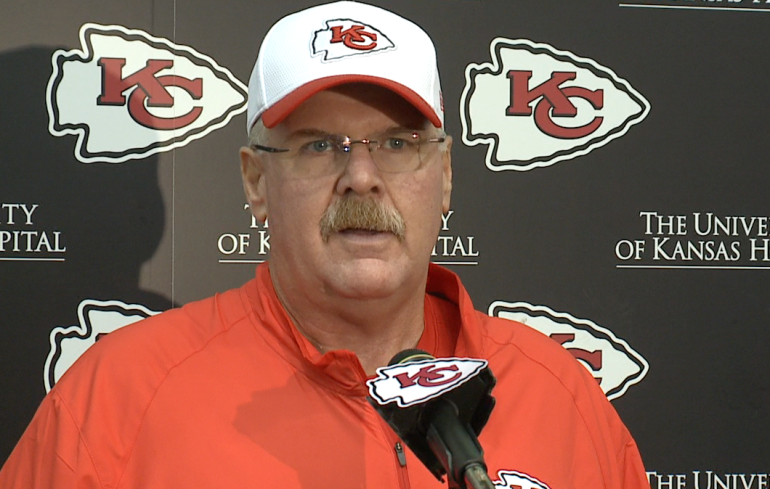 On getting ready for season play:
"There's shape and then there's football shape that you have to get into. So, it's two different things," said Coach Reid. "You can be great distance running, lifting, but there's the football-playing part that you have to get used to doing," said Coach Andy Reid.
Are four pre-season games too many?
"I'm a coach; as much evaluation time for teaching time that I can have, I want," he said.
On Dontari Poe, recovering from a back injury:
"He says he's going to play in the first game and I go, 'Okay, alright, we'll see'," Reid said.  "That's up to the docs. It's more 'we'll see.'"
"He's moving around. He hasn't had any setbacks, so I guess that's what I'm telling you."
On Junior Hemingway:
"His back is tender and that's what he's going through."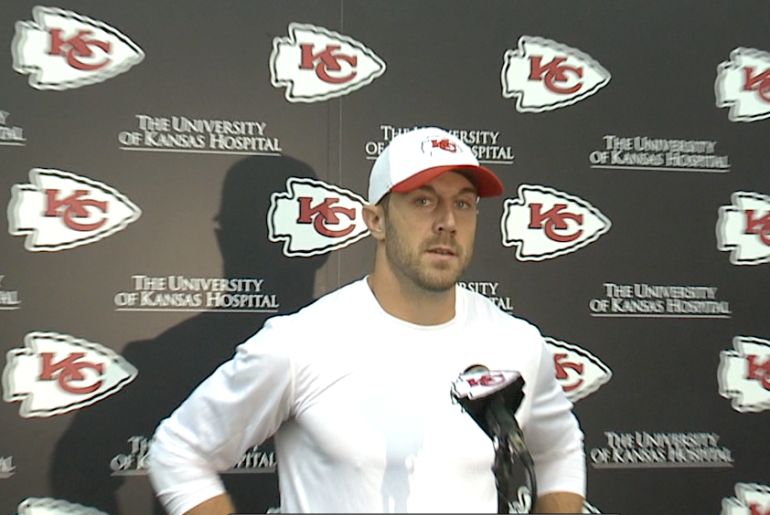 Alex Smith on four pre-season games:
"It's tough. It's different. Different opinions every year. I think in a year when you have a lot of history together and you've been in the same offense, then maybe you're ready to go sooner," said Alex Smith, quarterback. "We got a lot of guys playing multiple positions. I think that's all really good work because come season, that's what happens. Get seven guys dressing, something happens, those guys gotta be flexible, they gotta be able to move around."
Smith says he's much more comfortable than he was his first year, and says that's both good and bad. He says he may be trying to "do too much." When asked to explain he said he should focus on the play/offense rather than, "trying to hold defenders, trying to move guys."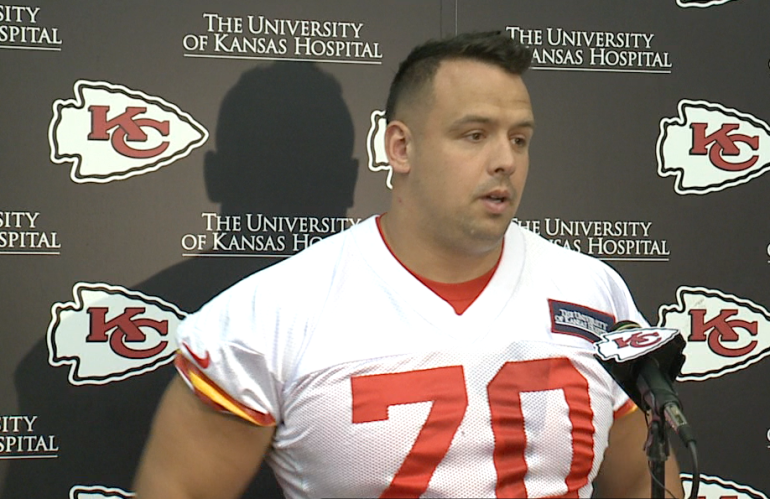 Mike DeVito, feeling good:
"The reps have definitely been necessary because when we've been out for so long, you get in your mind, man I wonder if I can still do this, so these first two games were huge for me, confidence-wise," said Mike DeVito, defensive lineman.
The Chiefs play the Titans on Friday, Aug. 28 at 7:00 p.m.