This is an archived article and the information in the article may be outdated. Please look at the time stamp on the story to see when it was last updated.
KANSAS CITY, Mo. — As the MLB sets the final roster for the 2015 All-Star Game in Cincinnati, Royals fans are urged to continue voting for fan-favorite Mike Moustakas, 26. The third baseman was chosen as a possible All-Star, one of five players that will be voted on by fans.
Should Moustakas be voted onto the team, the seven All-Stars would be the most for any one team since Texas had eight players on the 2012 squad. The previous high for Royals players selected to an All-Star Game was five, with George Brett, Hal McRae, Dan Quisenberry, Frank White and Willie Wilson making the 1982 A.L. All-Star team.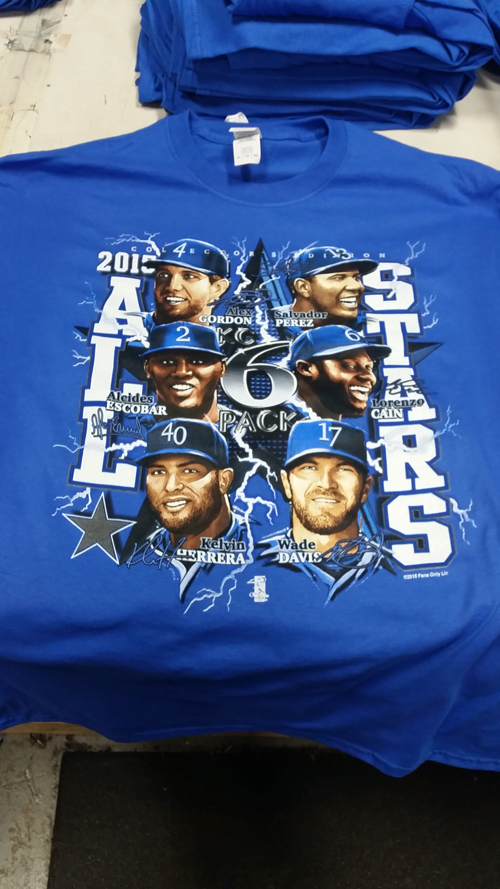 In addition to Alex Gordon, Salvador Perez, Alcides Escobar and Lorenzo Cain, pitchers Kelvin Hererra and Wade Davis were added to the 2015 American League All-Star team. Davis was voted in by American League players, while Hererra was chosen by American League and Royals manager Ned Yost.
The addition of Davis, 29,  and Hererra, 25, means that six Royals made this year's squad, with the possibility of a seventh player.
---
Fans can vote for Moustakas online at royals.com/vote and MLB.com as well as via a mobile ballot and by SMS text voting.  The Final Vote opened at 7 p.m. CT Monday, July 6 and runs through Friday, July 10 at 3 p.m. CT.