This is an archived article and the information in the article may be outdated. Please look at the time stamp on the story to see when it was last updated.
KANSAS CITY, Mo. — Wednesday morning, FIFA announced that it accepted the United Bid of Canada, Mexico and the United States to host the 2026 World Cup. Local leaders Chiefs President Mark Donovan, Sporting Kansas City President and CEO Jake Reid, Mayor Sly James of Kansas City, Mo., and Mayor David Alvey of Kansas City, Kan., hosted a news conference a few hours later, and discussed the possibility that the Kansas City metro could host a match.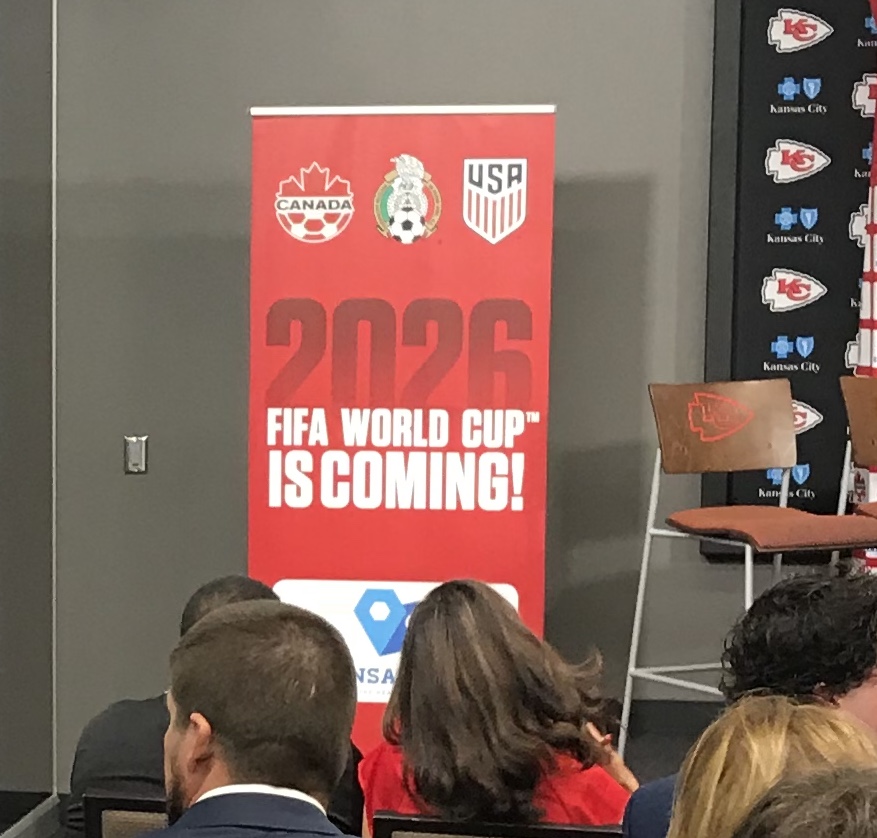 You can replay the announcement in the video player at the top of the page.
The games will be played in 16 cities. Those cities won't be announced until 2020, but Kansas City could be one of them.
"The United Bid's successful effort in bringing the 2026 World Cup to North America is a monumental breakthrough for soccer in the United States, Canada and Mexico," Sporting Kansas City owner Cliff Illig said in a news release. "As a result of these three nations and countless individuals collaborating to deliver an excellent bid, we are now in position to elevate and advance the sport like never before. We are proud of Kansas City's involvement in the United Bid and look forward to 2026 with tremendous excitement. This is a reward for our unwavering belief and commitment to the growth of soccer, and we will continue to make major strides over the next eight years to ensure that we stage an unforgettable World Cup."
Soccer fans are invited to celebrate the big announcement with a beer on Sporting KC, No Other Pub and Anheuser-Busch from 5:30-6:30 p.m. at No Other Pub in the Power and Light District.
FIFA member federations voted in favor of the North American bid over Morocco. FIFA promises to publish each voter's selection.
The 2026 World Cup will have 48 teams playing a total of 80 games — 60 are planned in the U.S. and 10 each in Canada and Mexico. This will be the first time since 2002 that the World Cup will be held in multiple nations.
All matches from the Quarterfinal on, including the World Cup Final, will be played in the United States.