This is an archived article and the information in the article may be outdated. Please look at the time stamp on the story to see when it was last updated.
Oh my goodness…I've barely gotten any sleep and we're going to get through this nasty storm together…it's going to be fascinating to watch everything unfold after 10AM or so this morning in the KC area. A LOT is going to happen in a short amount of time…so I want you to be ready for the changes.
I will be updating this blog as often as possible…but we'll also be filling in the coverage on fox4kc.com and on FB through FB live inserts.
---
---
Forecast:
Today: Blizzard warning in effect…especially for the afternoon hours. Some rain transitioning to VERY heavy wind blown snows later this morning…probably after 10AM or so…it then will pour down snow for about 3-6 hours and the snow rates may exceed 1-2″ per hour. It's not out of the question that there could be some rumbles of thunder as well somewhere out there. Winds increasing to 50 MPH…blowing and drifting the snow all over the place. In reality we may never accurately get a good measure of the amount of snow that falls..
Tonight: Clearing skies and lighter winds…bitterly cold with lows near 10°
Monday: Mostly sunny and cold with highs near 30°
---
---
Discussion:
Meteorologically this should be a near perfect storm…it's taking a classic track for snow to develop in KC…it's going to be intensifying as it does so…I'm seeing some indicators of lightning in central KS at daybreak…indicative of a dynamic system.
Dynamic and intensifying storms can throw some curveballs at us…so always be ready for changes…but in the next 6-12 hours some amazing weather changes are going to happen in the region.
Let's start with radar…
You can see the curling up process of the storm on the regional radar especially.
Now lets switch to model data…here is the HRRR model which should update often automatically for you.
The satellite pictures will be amazing to watch from this storm as it really comes together…
The surface map is real and spectacular…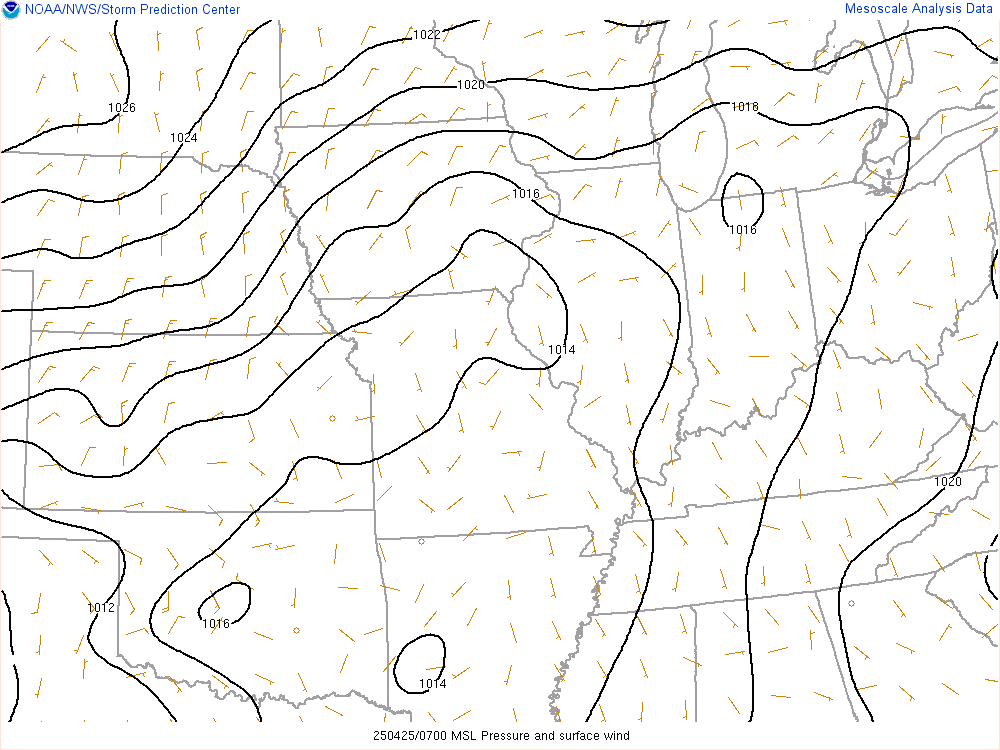 Colder air is plunging southwards as I type this…here is the 7AM surface map…temperatures are in RED.
Snow totals…pretty much going to hold the forecast as is…something in the 3-7″ range or so fro the south to the north. Many, well south of KC, won't have any accumulations at all…others north of KC towards N MO and maybe NE KS may see close to 10″+…but again with the winds blowing everything all over the place…good luck measuring the snow.
For the Metro…3-7″…those numbers are in flux though…so much has to happen near and after lunch before the storm accelerates away.
I expect the 3″ snow drought that has gone on for almost 1800 days to end up at KCI.
This morning we've seen some thundersnow reports and lightning indicators apparent in central KS…that is a tip off for a truly dynamic storm system that will be unfolding through the day. Radar at 9:45 AM indicates heavy snow bands with reports of whiteout conditions developing in eastern KS. These will slowly rotate into the State Line region later this AM and this afternoon. IF that happens…and it will for at least part of the viewing area…as I said a few days ago…Katy bar the door…because snow rates will increase to 2-3″ per hour…and amounts will exceed forecasts quickly…
Another aspect needs to be brought up…slow moving bands of heavy to potentially convective snows setting up near or into the Metro…again an indicator that locally higher amounts are likely to develop.
When the transition from rain to snow is complete..it may take a bit of time…road temperatures initially will be above 32° and remain so for a few hours as the snow falls…but the roads will cool off fast in time and there is snow already covering the roads in areas where the snow has been coming down harder so it's a matter of time before things get bad…and they will this afternoon. Here are the 9:45 AM road temps in JOCO…just for perspective.
Again some melting then freezing…the 9AM surface map shows the cold air plunging southwards…
More as the storm unfolds…
Mary Jo Seever with the feature photo…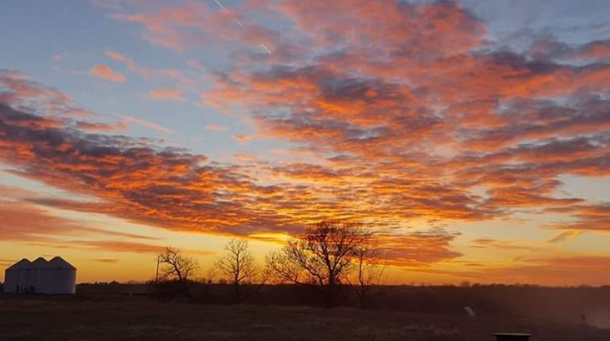 Joe