This is an archived article and the information in the article may be outdated. Please look at the time stamp on the story to see when it was last updated.
Good morning. It's not exactly the greatest of days in the area…sort of drippy and chilly with struggling temperatures. The bad news is that the weekend will actually be below average in terms of temperatures…the good news is a rapid turnaround is likely early next week for a few days.
Forecast:
Today: Cloudy with light rain potentially mixed with some sleet or flakes in a few areas. No accumulations are expected and temperatures will be in the 40-45° range later this afternoon. Just a rare raw day for us after a few months of mostly great weather.
Tonight: Partly cloudy and colder with lows near 25-30° (some isolated low 20s are possible in areas as well)
Saturday: Variable clouds and cool with highs in the 40s
Sunday: Partly cloudy and chilly with highs near 50°.
Discussion:
Not the prettiest of days out there…radar tells the story…
With that shown though, it appears the echoes this morning have more bark than bite…a lot of that moisture is still evaporating as of 10AM. Here in Olathe we just have sprinkles…no where near the intensity that radar is displaying at the time of this writing.
The morning balloon launch showed a dry layer of air in the bottom 4000′ of the atmosphere. 3 hours later it's still holding it's own and as a result we're having a tough time getting more than light rain in the area. Some may be seeing an uptick in the rain though as the atmosphere saturates.
The balloon also showed the freezing level only a few thousand feet above the ground…which combined with the evaporating rain…is actually getting closer to the ground this morning.. Surface temperatures though are still around 40° so even IF we get some ice pellets or snow flakes to mix in…tough to see much of an accumulation potential from anything that falls.
You can see the streak of energy stretching through the Plains this morning…
The precip out there should shut down this afternoon…really just a chilly day overall.
The weekend looks OK but cool. There may be a few rain or snow showers Saturday night though.
Early next week a rapid turnaround will take place as warmer air surges up into the Plains states. Temperatures have potential to creep towards 80° depending on the high clouds in the region. Winds as well will be cranking up with the potential of 30-45 MPH winds developing especially later Monday into Monday night. Potentially those winds could continue into Tuesday as well.
This winds will be bringing in warmer temperatures aloft and at the surface through Wednesday and potentially Thursday as well although there will be a sharp cold front later next week that will drop the temperatures once again later in the week. depending on how things play out we'll need to watch for potentially some strong storms later in the week as well.
On that subject on Saturday IF you're looking at something to do the Jackson County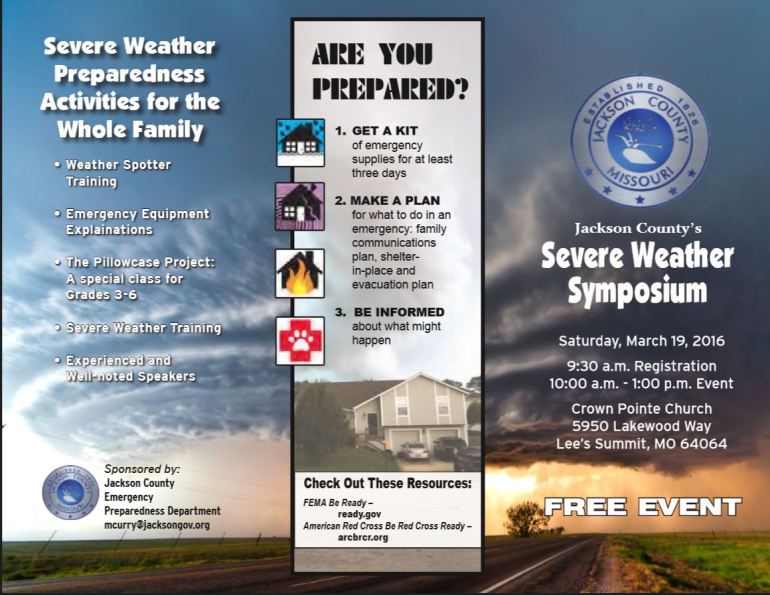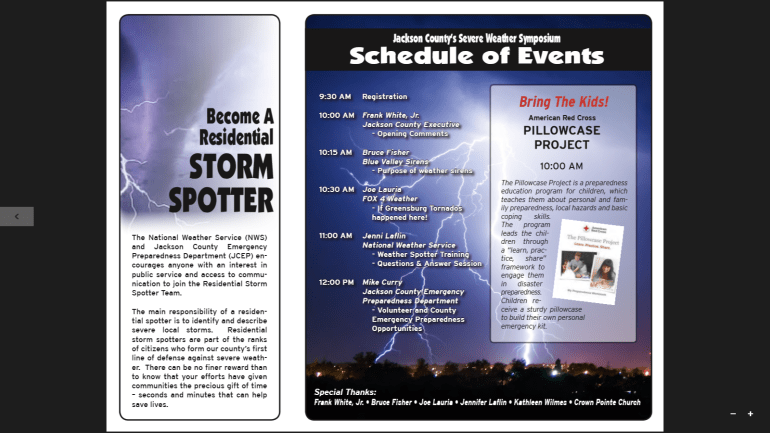 I'll be doing a presentation at 10:30. It will concern what would happen if this tornado…the one that struck Greensburg, KS about 9 years ago would've hit KC
We'll take a look at the economic impacts and well as the societal impacts of the tornado…and some of the other tornadoes that also occurred. I haven't done this talk in about 5 years.
Have a great weekend and stay warm. Also gardeners may want to cover their tender plants if they're prone to cold weather damage.
Joe