This is an archived article and the information in the article may be outdated. Please look at the time stamp on the story to see when it was last updated.
KANSAS CITY, Mo. -- It has never happened before. Back to back to back years with single digit snowfall. The winter of 2015-16 saw 5.9". The winter of 2016-17 was only 4.9". And last winter, 2017-18 had 7.7".
Big snows have been non-existent. You have to go all the way back to February 4, 2014 to find a day that has had 3 or more inches of snow!
This past winter's dendrite deficit led us into a prolonged summer drought. Some small towns reached critical water levels and emergency plans went into place to conserve water. When it seemed like there wasn't any relief in sight, a flip switched in early October.
It rained and rained and rained some more. We saw 10.76 inches of rainfall making it the second wettest October on record. This rain finally helped to bust the drought.
If you look back at the top five wettest Octobers, the winter season that followed produced consistently between 11"-14" of snow. A sign we might actually see double digit snow totals this winter.
But that wasn't the only thing that stood out in October, we set another record when it came to snowfall.
On October 14, 2018, KCI measured it's earliest measurable snowfall ever! It was only 0.2", but our neighbors up to the north in Atchison picked up even more.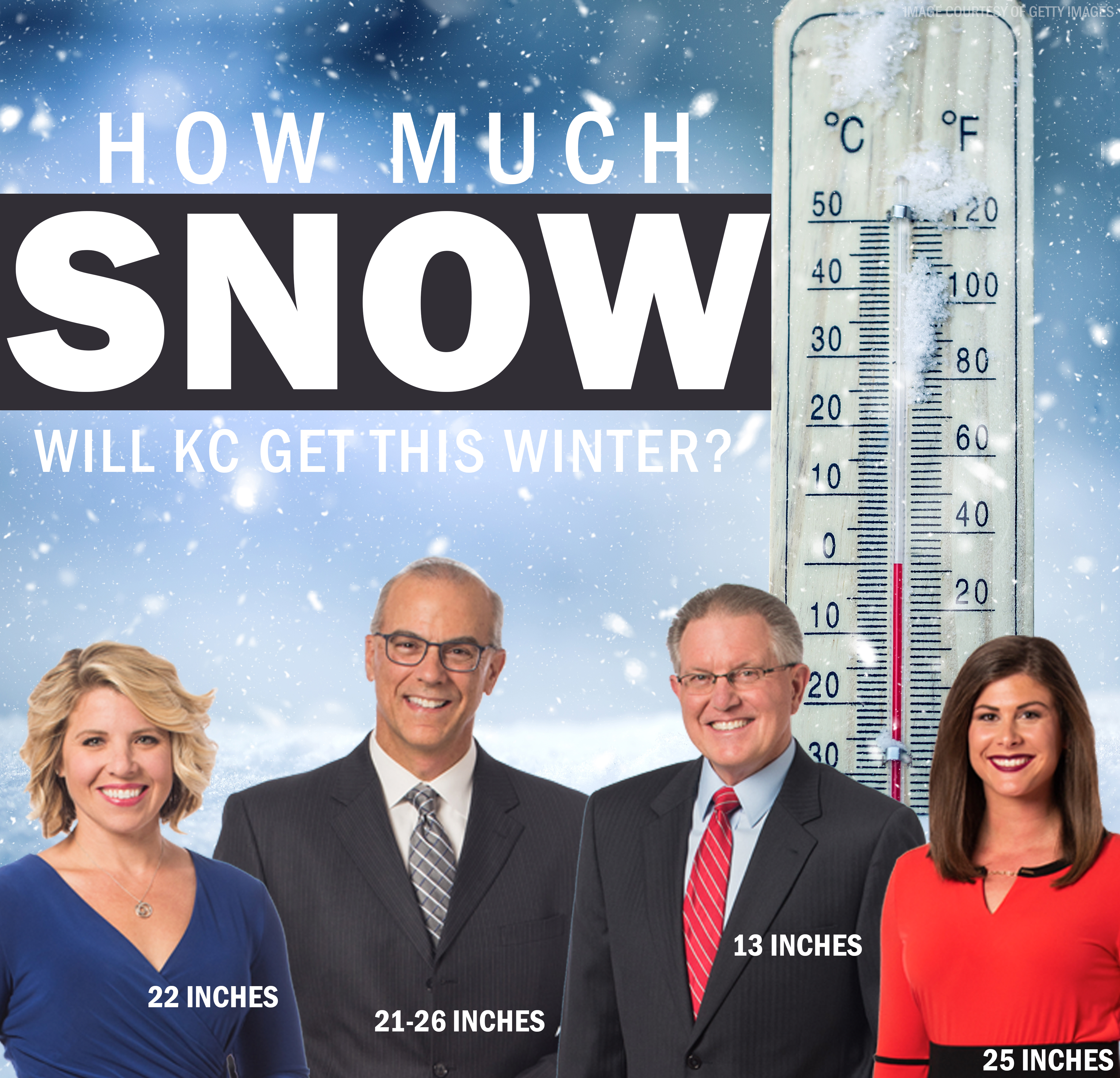 The previous record of the earliest measurable snowfall was October 17, 1898. The winter season that followed saw a whopping 38.6 inches.
If you've seen the outlook from the Climate Prediction Center, snow lovers might feel a bit discouraged. They are expecting warmer than average temperatures which would lead to lower snow totals.
This outlook is based on typical El Nino conditions. El Nino is the warming of waters in the Eastern Pacific, along the equator. This creates split flow across the U.S.
But not all El Nino's are created equal. A term you might hear more and more, Modoki. With a Modoki El Nino, the warm waters shift into the middle of the Pacific. You tend to see cooler sea surface temperatures in the Eastern Pacific along the coast. This shift tends to result in colder temperatures and more snow for the Central U.S. and points East.
The last time we saw a Modoki El Nino was 2010, and I think everyone remembers that winter. We had almost 37" of snow! If the Modoki continues to develop, we could be looking at a cold winter with Lots of snow!
Get your shovels ready Kansas City... all signs point to us finally getting a winter!