Well a few got lucky with some rain, but for the most part many didn't get a drop of it and this afternoon the better storm chances were more east and southeast of the Metro towards central Missouri and the Lakes region.
KCI did break their stretch of rain free days though at 22 with morning showers.
Overall the pattern remains dry with few chances of additional moisture around the Metro. The dry conditions will worsen over the coming week or so. There is a chance of some additional rains next Monday, but that too may not be all that much at this point.
The good news is that it appears relief from the heat moves in tonight and that more cool air comes in for next week…so today may be the last really hot day for awhile (rest of the summer even).
+++++++++++++++++++++++++++++++++++++++++++++++++++++
One sentence forecast: Another hot and humid afternoon with heat indices above 100° and storms off towards the east and southeast of KC.
+++++++++++++++++++++++++++++++++++++++++++++++++++++
Forecast
Today: Turning sunnier and hotter. Windy as well with gusts approaching 30 MPH. Highs in the mid 90s.
Tonight: Turning more pleasant with dropping dew points and more comfortable air. Lows in the lower 60s
Tomorrow: Pleasant with highs in the low 80s
Thursday (Game Day): Mostly sunny and seasonable with highs in the lower to mid 80s
++++++++++++++++++++++++++++++++++++++++++++++++++++++
Discussion
As I started this blog skies started to clear out in the area. The overnight and early morning rains were scattered and via CoCoRaHS mostly under 1/10″
So it goes in a dry and hot patterm.
But the hot part breaks Tuesday night. Here comes our cold front…seasonal for September.
Ahead of the front stringer south winds will continue today, behind the front the winds will be strong from the NW… so a change is coming and you'll feel it tonight and especially tomorrow.
Also of note behind the front in the northern Plains is another batch of wildfire smoke that will be coming down from Canada into the Plains so expect some hazy conditions tomorrow with a smoke filled sunset likely tomorrow night.
So cooler weather will be moving into the region and that should prevent us from seeing the 90s again for awhile. This cooler weather will get another push next week as an upper level trough (dip in the jet stream) comes through the Great Lakes region. This will shove more cool air southwards… and you can see how things will change behind that next front.
That's the recipe for a nice week NEXT week it appears.
That same trough will be important for another reason…and how far south it pushes the jet stream is important because of this.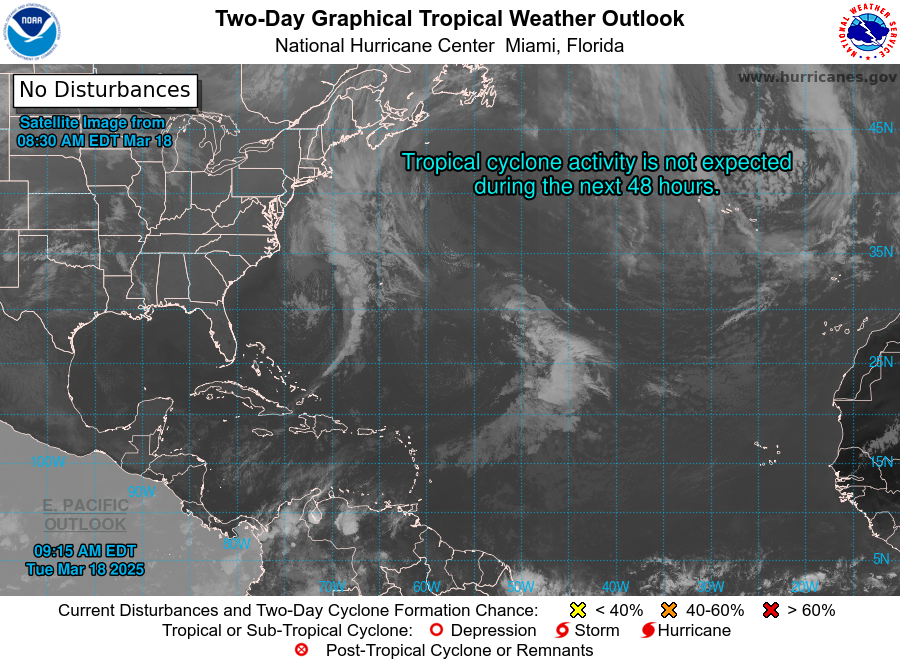 All models generally show this idea…here are the GFS ensembles
There are a few of those ensemble members that are a little more left as you cane see BUT still more or less turn the system northwards.
As long as the trough is this strong in the Lakes and extending south as the EURO shows next Wednesday…it will likely scoop up the system and turn it northwards away from the US.
The failure mode is that IF that trough is weaker or faster and misses the hurricane…steering currents could collapse and that could lead to a slower moving storm that sort of gets stuck and drifts farther west.
Right now the odds don't favor this…BUT I've seen models overdo these dips in the Jet before and it leads to angst in about 5 days or so.
There was a lot of wondering before the season started about how active things would be in the tropics…El Nino's typically aren't known for very active seasons because of creating more shear in the Caribbean region…well this season has been active, perhaps in part to the crazy warm waters in the Oceans these days.
OK that's it for today…there really isn't a lot to write about these days but I wanted to get something out there for you. Iffy blog potential tomorrow.
The feature photo comes from Christine Perlinger
Joe