Well I got my fertilizer down yesterday morning and voila, like washing the car, Mother Nature dumped the rain on parts of region last night and most of the area this morning. Heavy rains fell last night south of Dwontown…as a matter of fact parts of NW Bates Co had over 6″ of rain last night alone…with more out there this morning.
This is a prelude to Saturday. A lot of temporary steam heat is going to build into the region tomorrow…dew points will soar to near 70°. Temperatures will pop into the mid to upper 80s…and the instability will increase dramatically in the afternoon. There are still a few things that need to work through and a few failure modes to getting the the strongest storms but let's be on the lookout for severe weather in the region tomorrow.
Sunday continues to look fabulous for the game.
++++++++++++++++++++++++++++++++++++++++++++++++++++++++++++++
One sentence forecast: Storms this morning give way variable clouds this afternoon with highs in the mid 70s
++++++++++++++++++++++++++++++++++++++++++++++++++++++++++++++
Forecast:
Today: Morning storms, the some later afternoon clearing. It may be a struggle to warm up much today…highs in the mid 70s.
Tonight: Fair to partly cloudy skies. Should be overall dry. Lows in the mid to upper 60s with breezy conditions.
Saturday: Partly cloudy, windy and warm. Increasingly muggy. There may be some scattered storms in the area in the morning with higher chances of storms in the later afternoon and overnight hours. Those storms may be severe with hail and wind being the main threats. There could be a tornado somewhere out there depending on the set-up that evolves. Highs in the upper 80s.
Sunday: Turning mostly sunny and pleasantly warm with highs in the lower 80s
++++++++++++++++++++++++++++++++++++++++++++++++++++++++++++++
Discussion:
A big rain out there this morning as a ling of rain and storms has been moving through the region. The back edge of the heavier rains are towards Topeka and while the rain will be with us for several hours it won't be raining all day. Things will improve in the afternoon.
This is the result of what happened last night across the Plains west of the region as strong to severe storms fired in Nebraska and north-central KS. These storms came together and formed into a thunderstorm complex. Overnight, aided by a decent low level jet stream out west of here…they maintained themselves and to some extent also developed additional storms that we're dealing with this morning.
That was one complex. Another developed yesterday evening closer to the region towards Emporia and that hit areas on the southside.
Here are some of the rain totals from last night through 9AM this morning.
Near and south of Drexel…the rains were heaviest with potentially over 6″ in a small area.
Here are some of the rain totals…from the yesterday and last night. Notice that areas on the north side missed out.
This morning's rain is evening things out.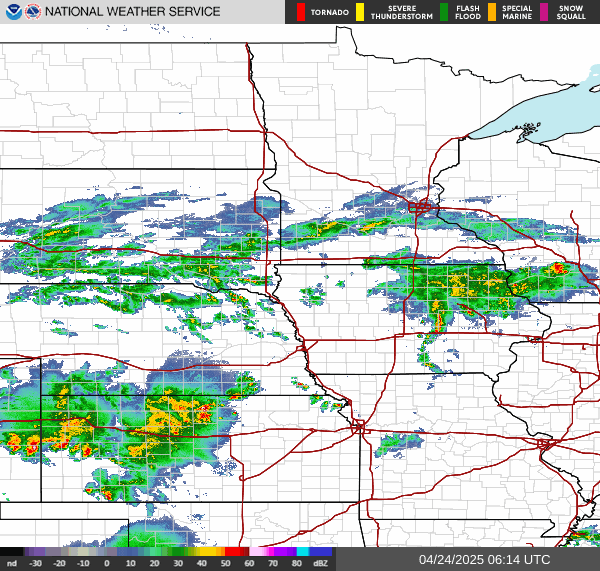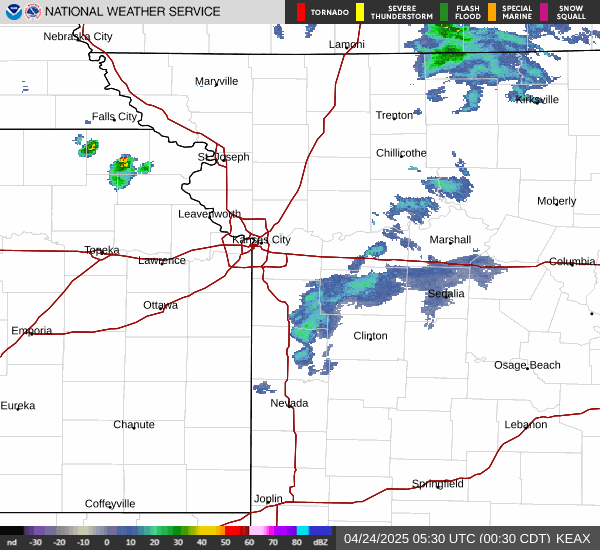 We're were priming the pump for what could develop tomorrow.
This added ground moisture…plus moisture coming up from the south and adding in strong south winds tomorrow gusting to near 30 MPH should sent dew points soaring tomorrow to summer levels (on the 1st day of fall).
Add in some sunshine and we get a lot of instability.
It's a set-up for strong to severe storms. We are in a level 2/5 risk for severe weather
All modes of severe storms are possible. Winds and hail are the main threats. Depending on how things set-up, a tornado can't be ruled out but is less likely.
There are ways though this doesn't come to fruition. IF we don't get as unstable as the result of clouds, or IF there are earlier storms in the afternoon (there may be some morning scattered storms around), it would relieve the "pressure" building up and perhaps rob the atmosphere of it's full potential locally at least.
In other words if we're getting storms by 2PM or so moving through that would reduce the severe threat later on I think and it would likely knock down the high temperature forecast.
So the severe threat isn't a lock but the chances are higher tomorrow.
The air mass moving in behind this front isn't really all that cool at all. Aided by downsloping winds and drier air…temperatures will again pop on Sunday into the 80s I think. The "front" itself may not push through until Sunday at some point so we're likely start the day warmer than average because dew points will still be elevated on Sunday morning.
As a matter of fact we're going to finish September warm and start October very mild to warm with above average temperatures expected for quite some time.
Take a look a the 5 day average rends from Monday onwards…
There may be an air mass change towards the 1st few days of October.
Not a bad start to fall really.
Oh and a winter forecast from NOAA cam out yesterday for December through February.
El Nino is going to be a thing…likely a big thing this winter. More on that down the road.
Danny Mcnair has the feature photo of the day…from last night.