This is an archived article and the information in the article may be outdated. Please look at the time stamp on the story to see when it was last updated.
KANSAS CITY, Mo. — Another snow maker is coming into the KC region overnight. It won't be a big storm for us in the metro, with likely even less snow across areas toward the north.
We remain more or less on the northern edge of the storm itself, and that typically doesn't do a lot for us unless something weird ends up happening.
The main core of the storm will be passing south of the region, south of the Interstate 44 corridor, and that means the heaviest snows will be farther south of KC. Southern Missouri up toward the St. Louis area and southwards are in line for a thumping from this.
We've had the past weekend storm take aim a couple of counties north. This one's taking aim at more than a few counties south. Just wondering if we're going to get a chance to be closer to the bullseye this winter.
++++++++++++++++++++++++++++++++++++++++++++++++++
Kansas City Forecast
Today: Mostly cloudy and seasonable with highs in the 40-degree range.
Tonight: Winter Weather Advisory in effect. Rain and a mix moves up from the south, changing to snow rather quickly and accumulating after midnight, especially on grassy surfaces. Temperatures remain near 32 degrees during this.
Melting will occur initially on the roads with a delayed sticking to the main roads. Overall, 1-3 inches of snow expected in the region with lighter totals from KCI northwards (roughly).
Tomorrow: Flurries end toward daybreak. Generally cloudy with blustery conditions. Highs only a few degrees above the morning low, essentially near-steady temperatures. There may be a snow shower or two in the afternoon.
Thursday: Variable clouds with some sunshine. Chilly with highs in the mid-30s. Breezy as well.
+++++++++++++++++++++++++++++++++++++++++++++++++++
Discussion
Let's start with a snow update.
Hey it could be worse: it's not 2012. We are struggling for snow around these parts. The 1 inch we saw over the weekend was a nice reminder that it's still winter, but the weather hasn't really been all that wintry really.
We had that cold shot before Christmas, but since then we've had 28 days (including today) with temperatures above average, which is a remarkable streak really.
January is still a very mild month with a week to go.
We won't end that way though, as colder air starts to affect the region for the rest of the month. Friday and Saturday potentially could be mild before we get some Arctic air to move in later Saturday for the remainder of the month, and perhaps to start February.
How much will it snow in Kansas City?
Now to the additional snow potential.
The storm is doing its thing right now down toward Texas where snow is falling and accumulating nicely. At 8 a.m., there are patches of moderate-to-heavy snow down there with Plainview, Texas, reporting heavy snow.
This is a large wet storm with lots of moisture in Texas.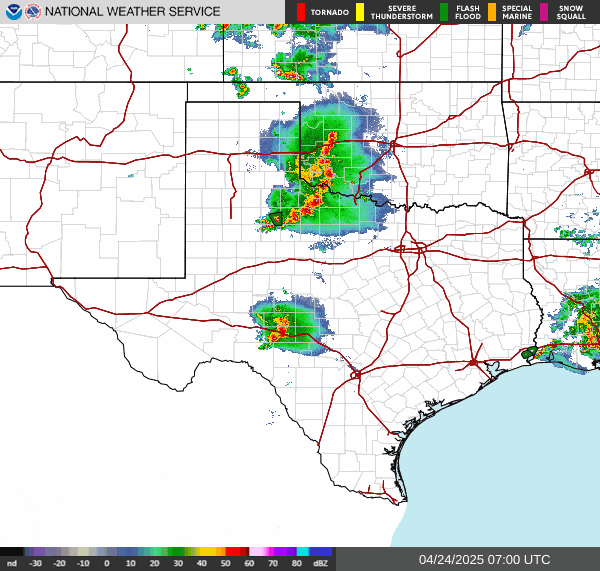 The core of the system this morning is in southwest Texas, west of the Midland/Odessa area.
As it comes toward the east-northeast later today, it will be near Tulsa, Oklahoma, later tonight while going through various changes in the storm's core.
The moisture from the south will be increasing as the day moves along as well, and radar will become more "colorful" this evening from the south to the north.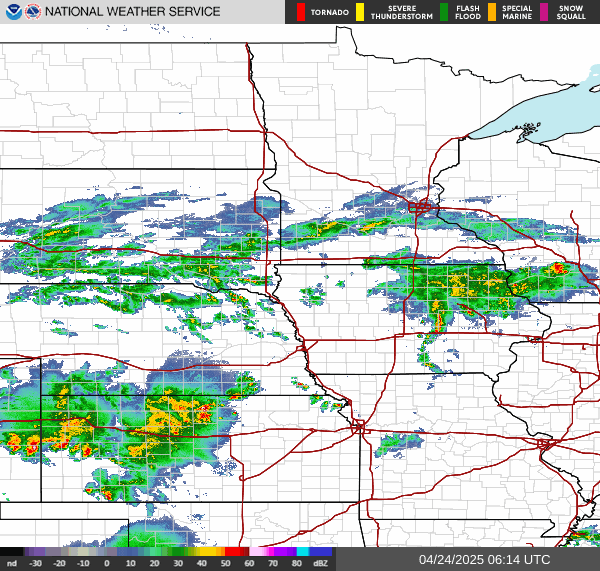 At first, there may be scattered areas of rain. But the atmosphere will chill down fast enough so that we have snow moving through around midnight, perhaps a bit earlier.
Initially, the snow may melt on contact with a warmer ground, but it should start to stick to exposed surfaces pretty quickly overnight. Then the issue that follows is how much precipitation can this fast-moving system crank out with a window of about 4-6 hours for snow to accumulate.
My thought is close to 1/4 inch.
That means that we may lose the first .05 inch of moisture, due to either rain or melting snow. Now we're left with about 2/10 inch of moisture for snow production, which seems about right to me.
The NAM model today has cut its liquid equivalent precipitation generation by about half, which isn't surprising to me really. So with the roughly 2/10 inch of liquid this can crank out, that means it may have a tough time generating anything more than 1-3 inches of snow around the KC area.
Those amounts may be more confined to areas south of I-70 as opposed to about 25 miles north of I-70.
Like I said, we're really on the ragged edge of the northern reaches of the storm.
Hey, it's something at least. There may be a few issues first thing in morning on the roads, but this should be a pretty easily treated snow for us. Wet and gloppy.
It may stick to everything, creating some pretty picture opportunities. There may be some school cancellations as well first thing in the morning, too.
The only thing that may save us to some degree is that the temperatures will be around 32 degrees for this snow event. This means, thanks to highs today near 40, the roads may put up a decent fight for awhile and allow what's falling to melt off, at least for awhile.
Road chemicals should help tremendously as the morning unfolds tomorrow, so getting from point A to point B won't be terrible I don't think.
Arctic air returns to KC
Colder air will funnel in behind this system. It's been chilly to the north of here lately, there is a lot of snow on the ground to the north of the KC area, so there is some chilling of the colder air in place already.
This will drain into the region tomorrow and tomorrow night. It's possible that Thursday we actually may have a below-average day for temperatures. Morning lows may start near 20 degrees (still average), but highs struggle to get to 35 degrees (about 3 degrees below average). It would break our streak of consecutive days above average.
On Friday, we should see rapid warming with downslope winds kicking in, so mid-to-upper 40s are on the table for Friday.
Saturday will be a transition to colder weather. We may start out OK, but right now the timing of the Arctic air is sometime Saturday afternoon.
This Arctic air means business and will be the coldest air mass since pre-Christmas. It won't be that unusual in terms of cold, but it will have some staying power.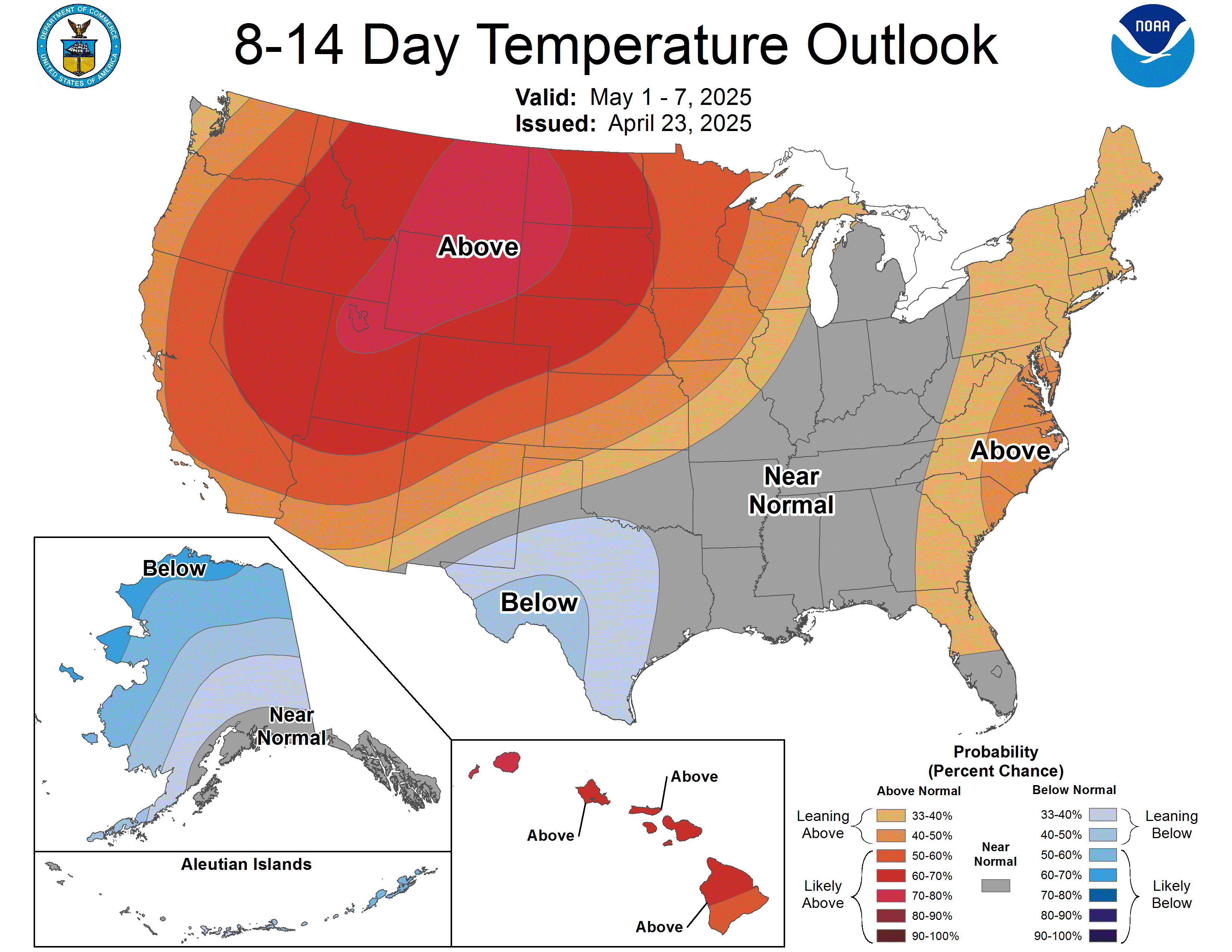 The temperatures for the first week of February look generally cold with the highest risk of colder-than-average weather in the upper Midwest and most areas in the northern half of the U.S.
Here is a general idea for what's ahead over the coming 10 days or so.
We'll start February colder than January.
The feature photo comes from Lonnie Knox, pretty sunrise this morning!
Joe