It was a grindingly hot weekend in the region with the combination of temperatures and extreme dewpoints tying or setting records and today won't be any better, nor will tomorrow or most of the next 4 days.
We tied our record at KCI for the highest dew point…we broke a record at KCI for the highest heat index at 118°. Out towards Lawrence at one point the heat index yesterday was close to 135°! That's something I've never seen before in this region.
As the heat blasted into the area on Saturday their temperatures surged to 110°. At first I thought it was bad data but other areas out there towards Topeka surged to the same extremes. Where the air was drier in Manhattan, KS the highs topped of at 115° which was the hottest spot in the country on Saturday.
It was a weekend for sure for heat and humidity around these parts. It's certainly been hotter here in the past, but it hasn't been as humid with that heat before.
+++++++++++++++++++++++++++++++++++++++++++++++++++++++++++
One sentence forecast: More of the same today and tomorrow with heat indices 110-118° in many areas with light winds
+++++++++++++++++++++++++++++++++++++++++++++++++++++++++++
Forecast:
Today: Mostly sunny and extremely sultry. Highs in the mid to upper 90s with heat indices in the 110+ range.
Tonight: Fair and steamy with some light fog by daybreak in some areas. Lows in the mid 70s.
Tomorrow: More of the same
Wednesday: We may make a more concerted run towards 100° in a few more places
++++++++++++++++++++++++++++++++++++++++++++++++++++++++++++
Discussion:
This really is a remarkable heat dome that has established itself over the region. It's controlling our weather as well as helping proved the path for Hilary to dump all the rain in the western US.
This past Friday I wrote about how this dome may technically be the biggest one that the Plains has seen in our data keeping history. We measure that daily with upper air balloon soundings that measure the various weather conditions as they rise each day to almost 100,000 feet or so into the atmosphere and to measure the "dome" we look typically at the 500 mb level. Which is typically at around 18,000 feet up. See Friday's blog.
Anyway, last night the 500 mb level was at 6030 meters above us or close to 19,780 feet up. Remember I told you that the typical height is closer to 18,000 feet for the 500 mb (a pressure level) level. So the "heat dome" has expanded the middle part of the atmosphere by almost 2000 feet. That is remarkable.
What is interesting as well is that the air at and below that is hot…but it's not necessarily anything remarkable from a temperature standpoint. As we come down from the dome to around 10,700 feet …the air is around 59° and coming down towards 5200′ feet the air is near 84° (now that is very warm in the history of temperatures at that particular level). Below that at around 2800′ the air is about 84° which isn't that remarkable in the history of our dataset going back to the 1940s.
My point is that this is a hot air dome…obviously and that level of the 500 mb threshold at close to 20,000 feet is actually a record for the Topeka data set BUT aside from that nothing else is overly remarkable about the data below it from a temperature standpoint at least. In most cases not even in the Top 30 of hottest temperatures for a heat dome. The exception is that level at around 5200'…that was in the top 10 last night.
So why is this air mass so miserable and potentially life threatening if you're not careful. It's the dew points. We've been hotter in the past but we've never had this combination of heat + extreme dew points before. In a sense the higher dew points keep the temperature from going even higher.
This is because moist air doesn't heat up as efficiently as dry air does. The best case for this was back in 2012 when we had numerous days at or above 100° but the dew points were in the 50s/60s (maybe even lower. That kept the heat index near or even a bit below the temperature…so it was hot but not deadly hot.
As mentioned the dew points yesterday were at their highest on record for KCI. That's now twice in a summer where we've gotten the dew point to 83°.
This is a different beast…the high moisture in the lower part of the atmosphere sends the heat index soaring…it also means that overnight lows don't drop off much…this morning our low was 79° which makes ties the 3rd warmest start to the date (8/21).
The downtown low was 80° and as I start this blog at 8AM the heat index is already in the 90s.
The expanse of the extreme dew points is also very impressive at the surface. This is the cause, as mentioned for the sultry conditions that are extreme even for this area. The heavy rains and recharged soils from that same rain is turning into steam heat as well. Perhaps even (with the light north winds) some corn sweat from IA is playing a role in this as well as it drifts southwards.
So what will change and bring an end to this? In time, towards the end of the week the heat dome will "retrogress" or move westwards towards the Rockies. This will alter the upper level flow and allow fronts to slide down the MO River Valley region and cool things down.
You can see this process in following what is happening above us. The heat dome is on top of us and then backs westwards towards the Rockies by the end of the week.
A front should move in on Friday with reinforcing cool air on Sunday. Friday is still uncomfortably hot but the edge of the heat will be taken off on Saturday (still toasty) perhaps but real relief should be on Sunday.
Now can it rain? That is certainly possible starting later Friday night and/or Saturday. Typically when these air masses break we get something "big" to happen. Right now there isn't a sign of that BUT it's early. There might be a boost as well from some tropical moisture.
The tropics have come to life…I don't have time to dive in today on Hilary that much but it was a remarkable storm than was a tropical storm into California. Rain amounts have been excessive and there is lots of flooding in the mountains and valleys. At one point yesterday Dodgers Stadium was surrounded by water.
It's not hard to set rain records out there during this time of the year, especially closer to the coast. There were a bunch yesterday.
From last night…
For us though it's NOT Hilary's moisture that will affect our region. There is a disturbance in the Gulf of Mexico that may turn into a tropical storm (Harold is next).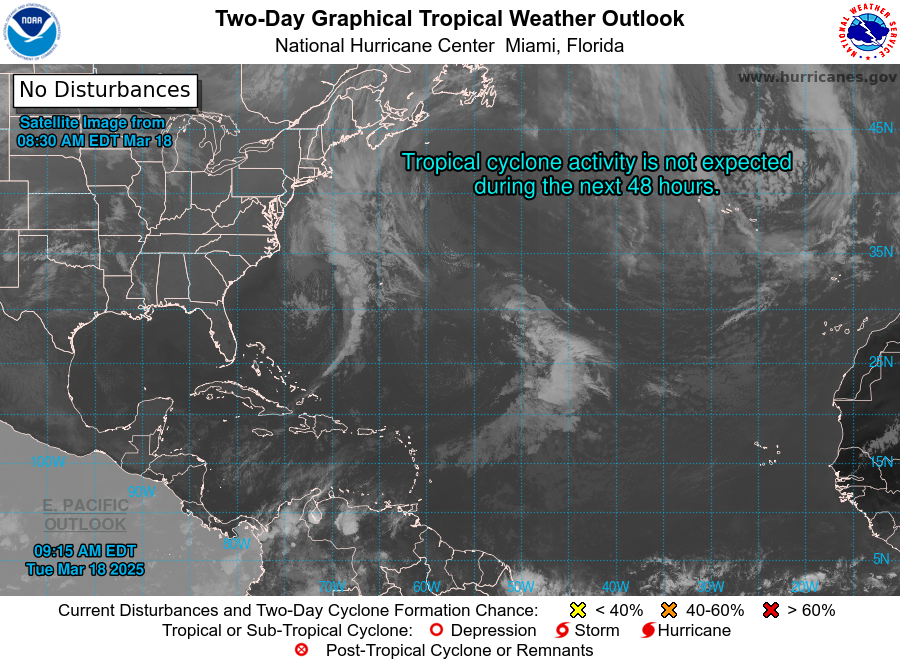 See that X in the central Gulf. I mentioned on the news a few days ago that MAYBE that could play a role in the weather locally. It's not coming north though…this thing is going to go along the southern edge of the aforementioned heat dome…through west Texas into the western Rockies and then out towards the Plains. Take a look at this POSSIBLE solution.
Those last two steps are questionable this far out but with a front pushing through over the weekend and PERHAPS this overriding the front…maybe we could get some beneficial rains.
We'll need it…
More on this in Wednesday's blog.
Last thought…again KCI has been short of 100° this summer. Downtown and elsewhere have hit 100° a few times already but NOT KCI. 99° is our highest so far. IF we can get to 100° this summer it might be either Wednesday or Thursday as we start to see a bit more wind in play PERHAPS lowering the dew points, especially on those two days.
Again moist air isn't as efficient as drier air when it comes to heating up. IF the dew points come down a bit we could make a better push AND the heat index perhaps won't be as extreme as well.
OK that's a lot of writing. Finally…keep this in mind…
and this in mind…
The feature photo is from Darius T.
Joe