KANSAS CITY, Mo. — Let's start with this. Since no snow is expected today, this is now the 12th least-snowiest start to the snow season in KC record history. I can probably make an argument that it's the 11th least-snowiest start too because one of the years above us is 1889, and we're missing numerous days of records from that year.
So the lack of snow really is a thing, but we do have a couple of chances showing up. One is with the much talked about system tomorrow that appears to bring minor amounts to the area, perhaps a bit more north of the KC Metro.
Then a curious system for next Tuesday and/or Wednesday has all sorts of potential, but a southern storm track that puts us very much on the northern fringe of its snow shield.
Regardless, no mild air is coming for awhile it appears. Temperatures will remain closer to average, although likely still above average because of the nights that remain mild compared to the upper teens which is sort of where we should be.
++++++++++++++++++++++++++++++++++++++++++++++++++
Kansas City Forecast:
Today: Mostly cloudy this morning with sunshine this afternoon. Seasonable with highs in the upper 30s to near 40 degrees.
Tonight: Fair skies with more clouds towards daybreak. Lows in the mid-20s.
Saturday: Clouds lower and thicken. Light snow or some light rain is possible in the afternoon changing to snow showers later in the day into the overnight. Accumulations look to be mainly a dusting to 1 inch or so. Minor impacts overall.
Sunday: Variable clouds and seasonable with highs in the upper 30s.
+++++++++++++++++++++++++++++++++++++++++++++++++++
Discussion:
So let's start with the 12th least-snowiest winter, the least amount of snow we've seen through today's date since 2012.
Not good company to be in really if you like snow. It's been no secret it's been a struggle for a variety of reasons really. The weekend system coming is just another struggle system it appears.
It's a contrast too. It's not as if it hasn't snowed in the Plains. It has… a lot.
Here are some totals:
The Interstate 70 corridor has been lacking though from Ohio all the way into central Kansas.
Up north, different story. Parts of Nebraska just received 2 feet of snow from the same system that gave us 1/2 inch of needed rains.
And farther north, Minneapolis, Minnesota, is having themselves a big ole winter for snow.
That's a lot of snow!
Around here though, this has been a limiting factor: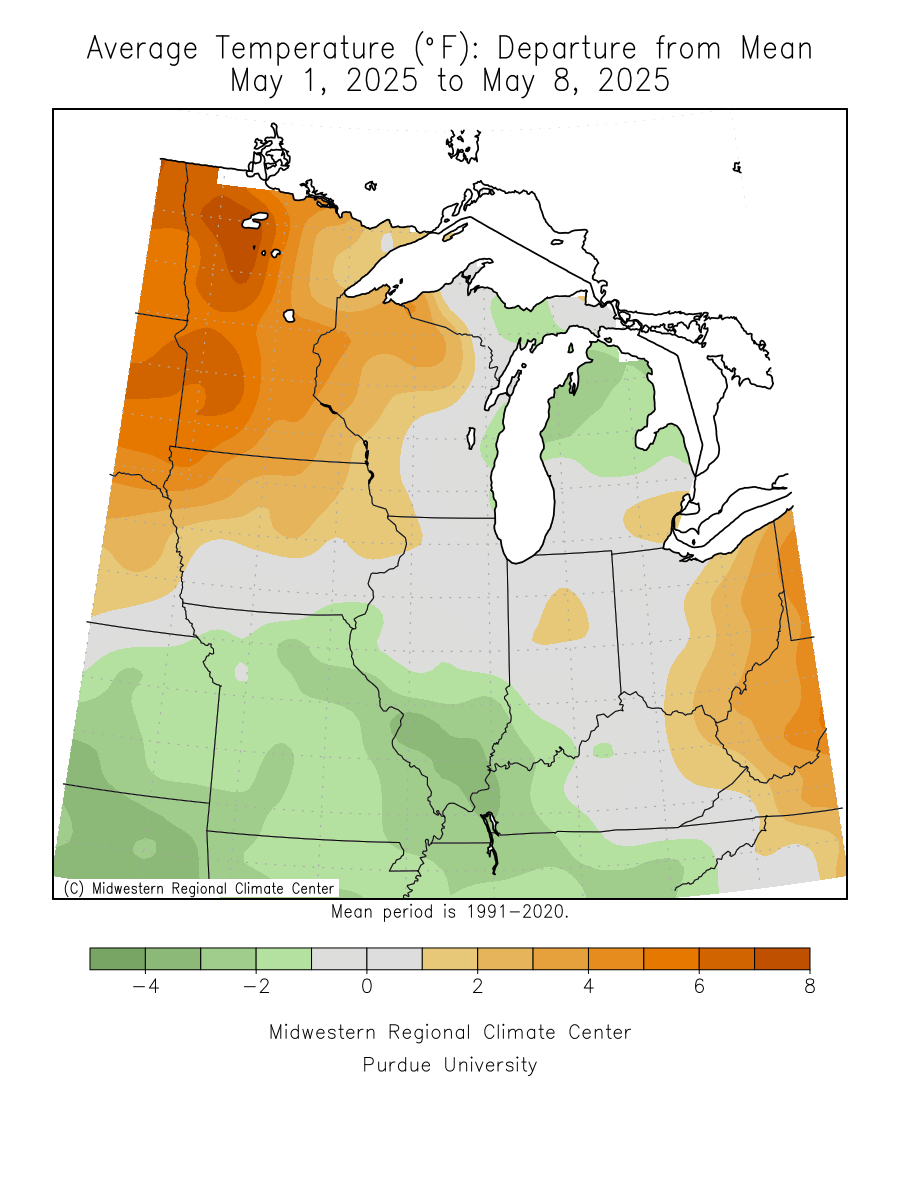 As mentioned, a lot of snow has fallen, just not here so far this snow season.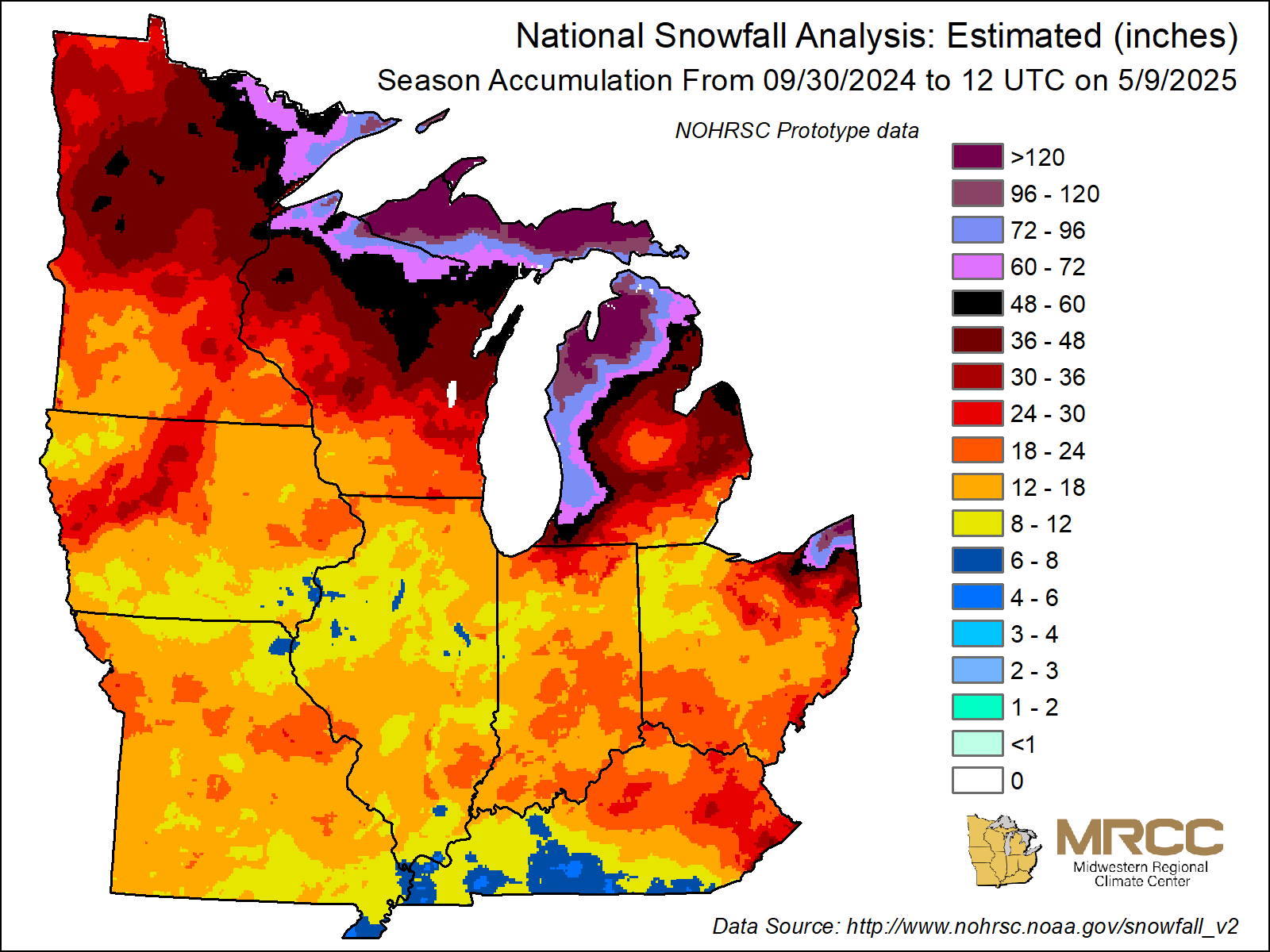 The lack of snow though isn't confined just to us. Take a lot at the seasonal anomalies: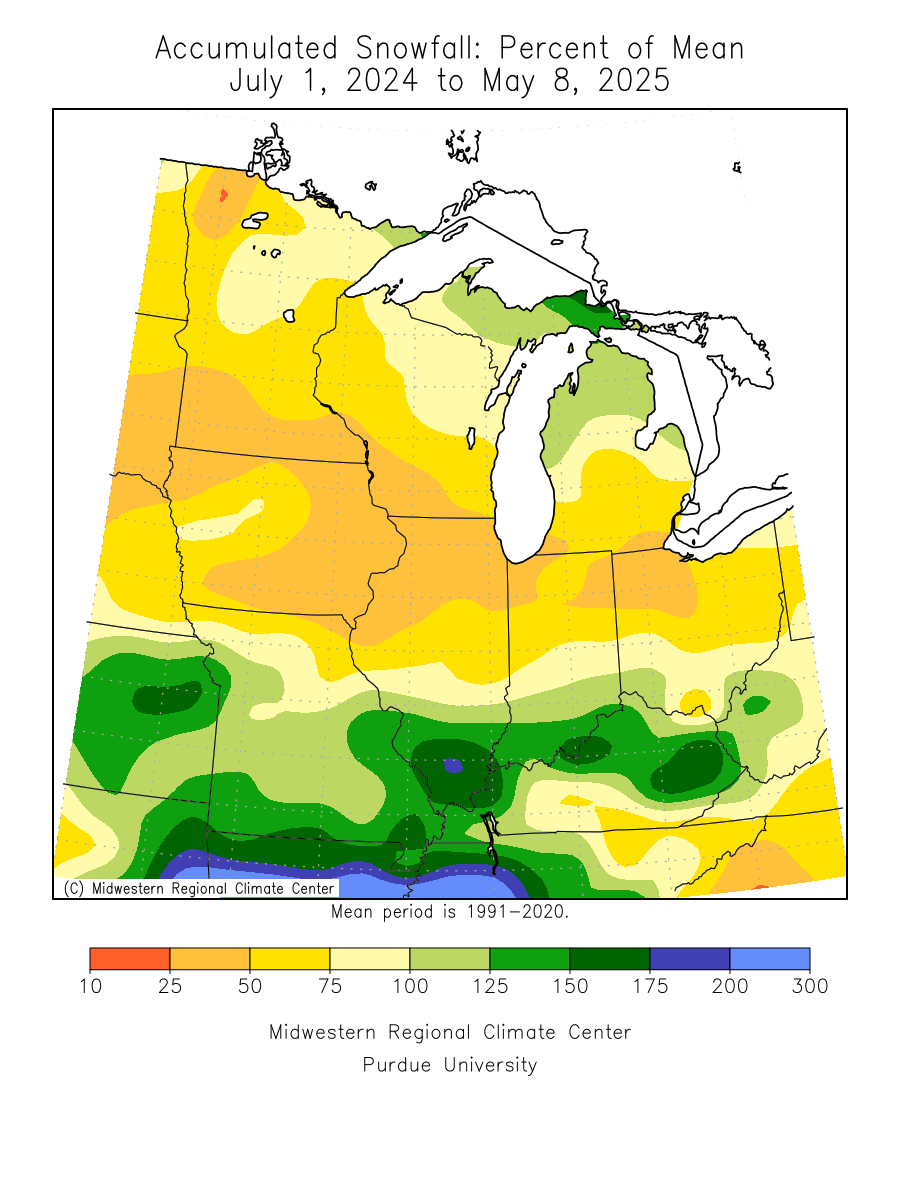 Saturday snow chance in Kansas City
So what about our chances?
Well there's tomorrow. Can't get my weather engines too revved up for this one though. Clouds will lower and thicken during the day. Heck, we may have sunshine for awhile tomorrow morning. Temperatures will moderate into the mid-to-upper 30s. We should see some light rain/sprinkles develop later in the day towards game time or afterwards.
Then as the atmosphere cools down, a transition to some light snow is likely, but the system overall is going to be unorganized as it pulls through the region. It may struggle to generate any significant snows locally.
Farther north towards northern Missouri, perhaps some better 1-3-inch totals. Farther south of the metro, no accumulations are expected at this point.
Overall, my thoughts for the metro are dusting to 2 inches. It's possible northern parts of Platte, Clay County in Missouri and Leavenworth County, Kansas, could get 1-2 inches from this. Southern Johnson County, Kansas, and Jackson County, Missouri, may struggle to get 1 inch (if that).
It just isn't meant to be for the metro it appears. The only pause I have is that the areas in northern Missouri associated with the 1-3-inch band of better snows could shift south. I think the odds are low, but they're not zero. The HRRR model has been sort of persistent with this idea, bringing a more impactful snow to areas from KC north to St. Joseph to the tune of 1-4 inches from the south side of KC to KCI.
It just may be a red herring, but it's not totally out of the question that this could occur. I'd say the chance is about 15% that this plays out and overproduces for the metro.
There may be a "tell" to this potential tomorrow when you start looking at radar later tomorrow morning. If you notice a decent east-to-west band of likely snow towards or just after noon, and it's poking right into KC, watch out. That may be a sign of a "mesoband" of snow setting up and that's how you can overachieve for snow. And all of a sudden, it's a problem on the roads in the afternoon for parts of the metro.
Again, I think the odds of this are about 15%, but they're not zero in my opinion.
We're so overdue for one of these overachievers. It's not as if the storm looks awful. It doesn't. It actually looks pretty good on the satellite imagery.
I do get a bit nervous about these little systems. The exact right setup with a modicum of decent moisture getting entrained into it, and you can get a surprise. I think the odds don't favor this potential, but it's something to watch.
This is the reason why I still think a dusting to 2-inch forecast isn't the worst forecast.
Snow chances next week
What about next week?
Well that has all sorts of potential. That system is now off the coast of Alaska.
The issue is that it may be too far south of the metro as it comes this way later Tuesday into Wednesday.
The EURO has had the most extreme southern solution to this all along, but it's a bit farther north than it has been a couple of days ago, which is interesting.
I would like to see that upper-level low be about 100-150 miles farther north. It's not out of the question that can happen. The storm off Alaska is a long way away. That sort of deviation happens a lot.
There should be an expansive snow shield on the northern side of the storm and the atmosphere will have more moisture to tap into compared to the system tomorrow. There is some potential there. A shift farther south, and very little to no snow.
Southern Missouri, based on the current track, would be in a jackpot zone.
So a few players on the table to make some snow for KC. Potential is better with the second one compared to tomorrow, but let's just see if that "tell" shows up in the radar data in the early afternoon tomorrow. If it does, and it's poking into the metro, there may be a surprise lurking for at least parts of the KC area.
The feature photo is from Chuck Carbajal down in Lee's Summit, Missouri.
Joe