Well there haven't been too may changes so far this week, a few little things every so often, but nothing that is changing our nasty humidity and pretty toasty temperatures.
This morning we likely set a record for the warmest low temperature for KC for today's date. There may be another couple of those possible into Friday.
The extreme dew points (near to above 80°) continue again. There is some potential as the winds gradually switch towards the SW and W for the next two days that there may be some coming off those extreme levels, which will help with the heat index situation, especially tomorrow.
This is a reaction to the atmosphere starting to re-align itself to a minor degree tomorrow into the weekend with the potential of a decent rain perhaps on Sunday associated with the remnants of what was Tropical Storm Harold.
It would be welcome for sure!
+++++++++++++++++++++++++++++++++++++++++++++++++++++++++++
One sentence forecast: No big changes today except for some high clouds filtering out the sunshine at times.
+++++++++++++++++++++++++++++++++++++++++++++++++++++++++++
Forecast
Today: Mostly sunny skies, very hot and humid with highs in the mid-to-upper 90s and dew points again around 80°, leading to heat indices near and above 110° in many areas.
Tonight: Fair and muggy with lows in the upper 70s
Tomorrow: IF we're going to get to 100° officially up at KCI, this would be the day. Some hope for a reduction in the extreme humidity, too. Heat indices may still be around 110° though
Friday: A weak front may slide through, but it also may temporarily bring back the higher humidity levels. A tiny chance of a later PM/evening storm. Highs in the mid 90s to near 100°+
+++++++++++++++++++++++++++++++++++++++++++++++++++++++++++
Discussion
Let's start with the warmest low for this date… the 23rd. So far the low appears to be 79° breaking the previous record of 78° (set twice)
Yesterday morning was the third-warmest low temperature.
Tomorrow morning the record warm low is 80° set back in 1943. This is going to be a bit tougher because the nights are getting long enough to allow us to get down into the 70s each night, despite the higher dew points, and IF we can dry out the air a touch today that too will allow us to drop a touch more overnight. It's on the table though.
Now time for some perspective.
This summer, despite the heat and humidity lately, really hasn't been all that bad. As you read this you're probably thinking I'm crazy… but remember just last week. How wonderful it was with pleasant mornings and mild afternoons.
If you average what happened last week and what is happening this week… well it's sort of a bit of a wash.
The air was unusually dry last week, leading to the delightful "feel" to things. This week it's the total opposite; oppressive and sultry out there. Average the two and it's about average for mid-to-late August. The big downs from last week (temperatures and dew points) compared to the big ups this week (same parameters).
For the summer as a whole though… it's not been bad. It sounds crazy, but there are numbers to back up this statement. It's our 56th COOLEST summer through the 22nd. We'll likely go up a couple of notches after today.
We have over 130 years of weather keeping to refer back too.
56th!
It's just fascinating to see how we rate so far, compared to what's happening elsewhere.
For example the deep south… it's been brutal down there! These are some rankings: 1's indicate the hottest summer on record… hello Texas, LA, and along the Gulf Coast region. It's always hot there but this summer they're outdoing themselves.
Out west… yup, heat and lots of it. Again, more rankings with the reds/oranges in the Top 10. N CA as well as OR/WA are firmly in there.
Now you might be saying to yourself, "but he never talks about the colder scenarios!" Well there are some… not many, but some. Not only in the map above (represented by the blue/purple rankings) but also in the Carolinas.
So it's not ALL heat… it's just mostly heat.
Here in the Plains though we're just sort of "meh" when it comes to summer averages.
Again some perspective while we all sweat in our sauna.
So the overarching news continues to be just endure the next couple days or so. There will be relief over the weekend as a front slides through.
That is going to be a process that starts on Friday. The relief on Saturday will be minor to some extent. We may be looking at the upper 80s to mid-90s again with heat indices back to 100-105°, especially on the southside of the Metro, but that will be more of a "typical" summer day for us.
The bigger relief comes on Sunday it appears.
The Sunday relief is in part do to cooler air flowing in and the remnants of Harold.
Harold briefly became a tropical storm yesterday before coming ashore in far southern TX. It brought needed rains (although there has been some flooding) to the Rio Grande Valley region and this morning is moving NWwards.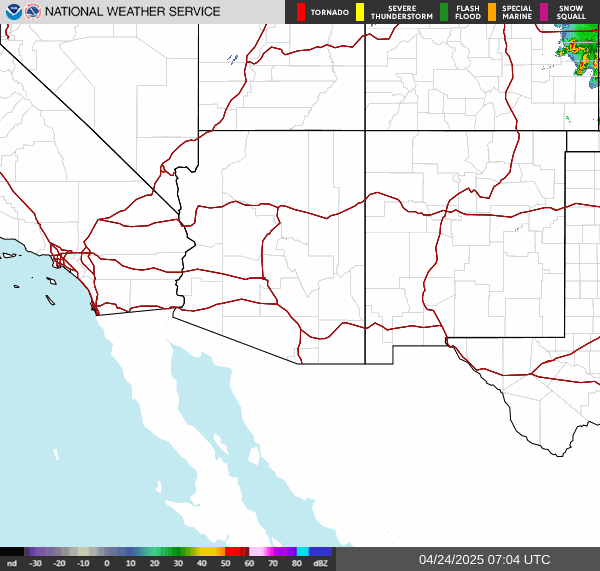 The remnants will be in central AZ tomorrow and then will start to turn northwards towards Salt Lake into Friday. From there it will move eastwards.
That will be the trick to us getting rain on Sunday. When does it turn east? Does it go more towards the I-80 corridor or closer to I-70.
Whatever the case, it will represent this blog of atmospheric tropical moisture riding around our previous heat dome that by then will be relocated towards the Texas Panhandle region.
That little red line is the remnants of Harold showing up at around 18,000 feet or so. It's what's left of a disturbance.
Like I said previously though, it's going to be a blob of atmospheric moisture that sort of comes through during the day on Sunday. If we can get enough lift will will rain, and perhaps in some areas rather healthily.
The EURO is the most aggressive with this.
As is the ICON
The GFS says not so much to nothing.
The moisture should be there; we just need the remnant trigger to hold together as it comes through, and I think the chances of that happening are better than not right now.
As you know I'm a big proponent of when weird things happen in the world of weather… weird other things can happen too. This heat dome combined with the excessively high dew points that have been so consistent for 5+ days now I don't think will simply disappear without some fanfare.
When the previously strong heat dome back in 2003 broke down it was followed by two days of heavy rains. It may not be two days, but again, the potential is certainly there for something needed!
Our feature photo comes from Matthew Smith of the Blue Angels down at the Air Show this past weekend.
Joe