That was an impressive rain we saw over the weekend…maps in the discussion. Some flooding too with over 6″ in some areas. This morning the southern MO area is dealing with torrential rains and flooding with over 8″ down there.
That may do it for rain for quite some time as model data shows little to nothing for the next almost 10 days, if not longer.
The good news is that it's going to be lovely for the next few days with dramatically lower dew points and more comfortable air. The bad news (depending on your perspective on heat) is that over the weekend it comes back for roughly a 5 day run of near 95° days it appears.
So a lot to chat about in today's blog.
++++++++++++++++++++++++++++++++++++++++++++++++++++++++++
One sentence forecast: Bright to start but then getting cloudier with pleasant highs in the 70s and breezy conditions developing.
++++++++++++++++++++++++++++++++++++++++++++++++++++++++++
Forecast:
Today: Sunny this morning then turning mostly cloudy in the afternoon with highs near 75°. Winds pick up as the day moves along with gusts of 20-30 MPH possible.
Tonight: Fair and cooler with lows in the upper 50s to near 60
Tomorrow: Sunny and wonderful with highs near 80°
Wednesday: Mostly sunny and a bit warmer with highs in the mid 80s
++++++++++++++++++++++++++++++++++++++++++++++++++++++++++
Discussion:
That was a wet day yesterday. Every so often there were breaks in the rain, especially in the middle of the afternoon but overall with the downpours happening and a juiced atmosphere…it got very wet. We haven't seen a rain like that in a while, and I think many were happy about it except for the weekend timing.
Here are some weekend totals via COCORaHS.
A saturated atmosphere, various disturbances and enough heat with that late day poke of sunshine yesterday allowed renewed convection to form with the cold front that was moving into the region.
There was one stronger storm that hit Platte Co with wind 60+ MPH in the early evening but aside from that there was now severe weather in the area over the weekend.
We needed the rain and it came in bunches. That isn't unusual during the summer season around these parts. You can get some big rains for sure. KCI, for the 2nd time this month, had a daily record rain for August with 2.91″. St Joe had 3.26″. Amounts did trail off for the south side though.
It's a pretty storm up in the upper Midwest.
It's not terribly often that you see a swirling mass like that in the Plains in August. IF you see something like that that means there are usually some good temperature swings and air mass changes happening and that's what's going on this morning.
Here is the morning surface map…
Notice how the dew points, the numbers in green, are in the 50s in NE/KS. That's refreshing air by summer standards and that is a good sign for what's to come here as the next couple of days move along.
Clouds around that circulation in the upper Midwest should move into the region this afternoon especially for awhile as the winds continue to increase. Almost like a fall day.
We'll enjoy lower than usual dew points, despite a moderating trend in temperatures for most of the week. There may be elevated dew points again on Thursday with a possible cool front coming as well. It really won't be till Saturday that we get back into the juicy air once again.
With that juicy air comes heat…and perhaps lots of it.
You can see the changes in the upper air pattern, as we go to around 18,000 feet up. From today…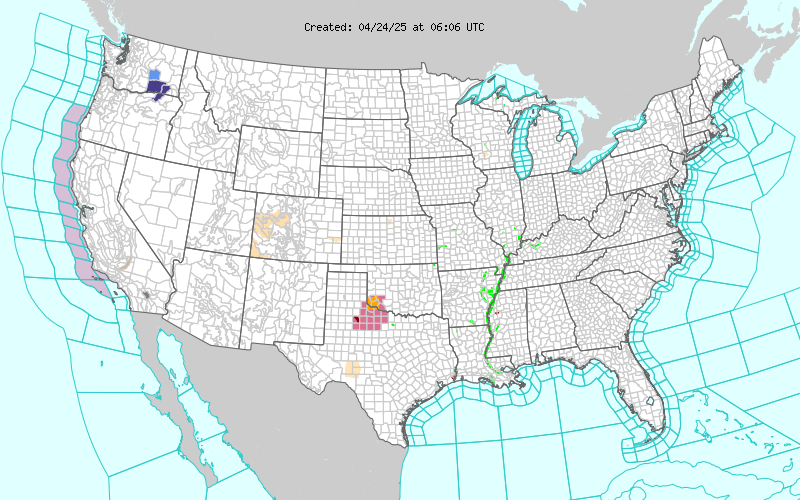 To the Plains over the weekend.
That is a beefy heat dome in the region. That will send our 5 day anomalies upwards strting Saturday.
This pattern will be a dry one as well. Unless we can squeak out a few doubtful showers on Thursday afternoon…not much is expected into the end of next week. Neither model really gives us anything of significance till perhaps NEXT Friday the 25th or so.
So a long dry spell is likely for many areas.
The feature photo comes from Lesa Wardrip out in Parkville.
No blogs for a couple of days. Lots of stuff going on in the mornings for me to write. Hopefully Thursday for the next update.
Joe