This is an archived article and the information in the article may be outdated. Please look at the time stamp on the story to see when it was last updated.
Good morning…so I thought with today being a special day for a certain furry little rodent…we'd spend a little time talking about the Groundhog. It's a great day for the kids to enjoy this…but while the country now knows about the groundhog prediction…yes we're going to have a early spring (whatever that means) I thought we'd have fun and see how his predictions have fared for KC over the last 25+ years or so.
Meanwhile…first things first:
Forecast:
Today: Mostly Sunny this morning…then variable clouds, breezy and mild for early February.  SW winds of 10-20 MPH. Mild with highs well into the 50s.
Tonight: Turning colder with flurries and/or some patches of light snow. A dusting is possible in some areas. Lows down into the 20s but it will feel like the teens.

Wednesday: Partly cloudy and chilly with highs near 32°

Discussion:
Before I get to the fun part of the blog…I need to mention that I'm expecting a pretty nasty outbreak of colder weather to move into the region next week. It should last about 3 days or so before temperatures moderate as the cold runs it course. This will be nasty cold for the Plains with the potential of sub-zero lows coming down the pike either into the KC area or across parts of the region. The worst of the cold appears to be MON>TUE of next week.
Arctic air will move through Canada and dump right into the middle part of the country. Consider yourself forewarned.
Right now an impressive surface storm is moving through north central KS…here is the 8AM surface map showing the temperatures in RED
Today though WILL feel like spring! It certainly won't "feel" like spring net week at least. Despite what the groundhog thinks and/or hopes!
So about that…
This to me is a great tradition for the kids…or the kids at heart. Often I'll read story books to kids in school and sometimes it has to do with groundhog day. Who knew there were so many book dedicated to groundhog weather forecasting!
This particular "holiday" goes back to the 1880s when the newspaper in Punxsutany, PA declared that the town groundhog would become the "official" weather forecaster for Groundhog day
It seemed like it sort of clunked along…and then more or less exploded after this movie…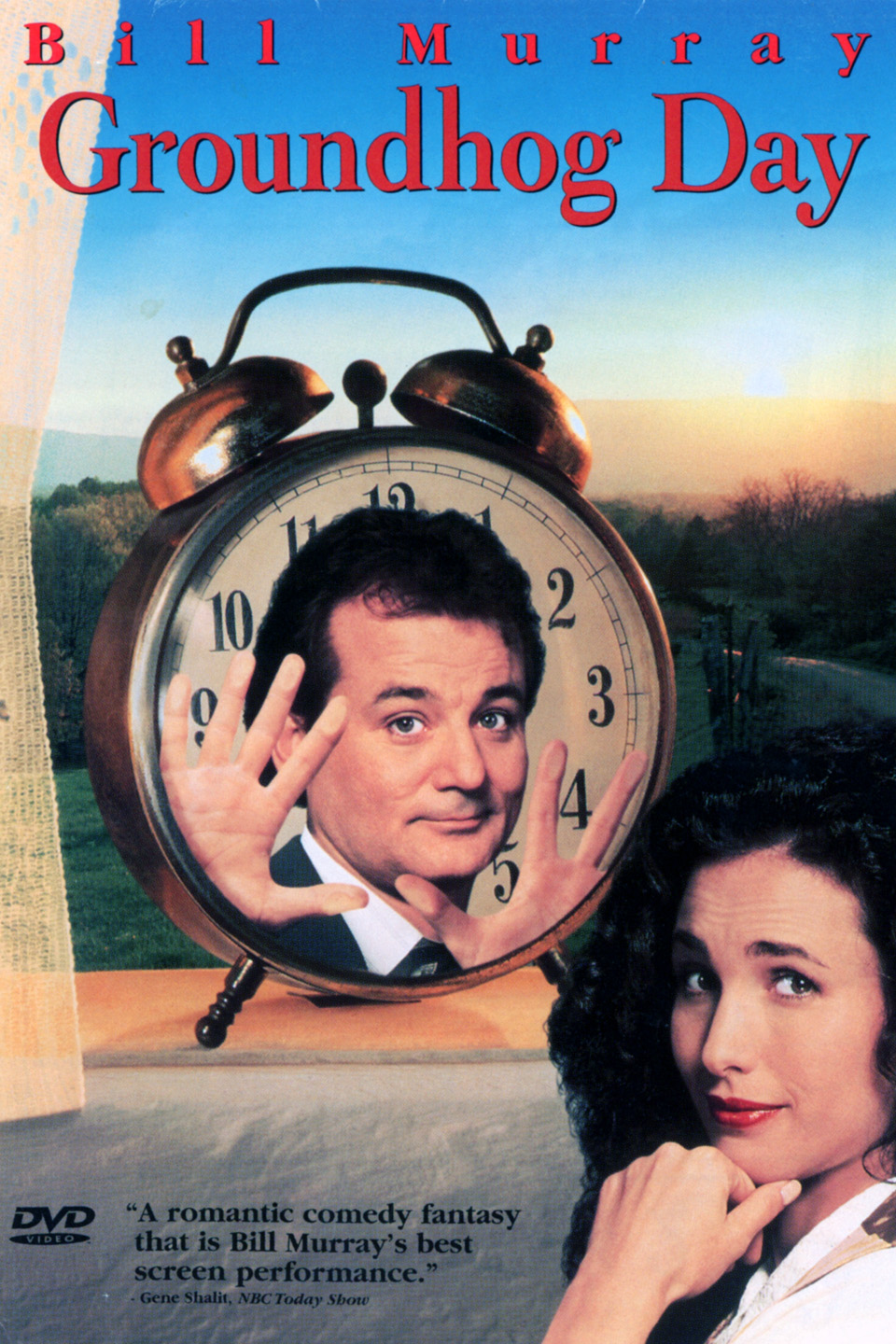 It came out on February 12, 1993…I'm surprised it didn't come out about 10-15 days earlier.
It actually is really a good movie…and lots of weather folks will say that it's one of their favorite "weather" movies of all time. Twister is probably up there as well despite the "liberties" taken with the subject matter.
Anyway…the poor little Groundhog gets ripped out of it's nice warm bed once a year to see or not see his shadow. The lore goes that if he doesn't see his shadow…an early spring will come…and if he DOES see his shadow…expect 6 weeks more of winter…which shockingly works out about right from a calendar perspective.
Phil didn't see his shadow this year, which means an early spring. (Maybe.) Thanks, Phil! https://t.co/wzYubibk5I pic.twitter.com/kgY773PyBL

— USA TODAY (@USATODAY) February 2, 2016
So is the Groundhog right or wrong with his predictions…well according to wikipedia…
"According to Groundhog Day organizers, the rodents' forecasts are accurate 75% to 90% of the time.[162] However, a Canadian study for 13 cities in the past 30 to 40 years found that the weather patterns predicted on Groundhog Day were only 37% accurate over that time period.[162] According to the StormFax Weather Almanac and records kept since 1887, Punxsutawney Phil's weather predictions have been correct 39% of the time.[11] The National Climatic Data Center has described the forecasts as "on average, inaccurate" and stated that "[t]he groundhog has shown no talent for predicting the arrival of spring, especially in recent years."[163]"
So that doesn't look too promising…
I, of course, had to dig farther for you loyal blog readers…so I looked at his predictions since 1988 through 2015 and then looked at the average temperatures here in KC as they related to "normal".

So the circles in RED mean that the Groundhog forecasted another 6 weeks of winter…in BLUE and early spring.
I count 9 RED circles underneath the black line…this indicated that between 2/2 and 3/20 (apprx start of spring) temperatures were BELOW average or chillier than average in that time period. These 9 circles represent a CORRECT forecast.
Now counting up the BLUE circles…which mean an early spring…and I'll assume milder than average temperatures (above the black line) we count 4 correct forecasts.
I should note right hear that there is an overwhelming tendency for the Groundhog see his shadow. Reliable records (before today) go back to about 1900 believe it or not…and in that time the Groundhog saw his shadow 102 times (now 103 times) while he DID NOT see his shadow 17 times (now 18). There was no record for 10 of the years going back to the early days. So odds heavily favor the Groundhog predicting an early spring!
So back to the KC stats…so we've got 13 correct forecasts out of 28 chances…or roughly 46% of the time…about the percentage chance of guessing a coin flip.
Now onto the snow…
I then looked at the snow that we received at KCI from 2/2 to 3/20. Meaning that IF we got above average or below average total snow. My assumption is that an early spring meant less than average snow while 6 more weeks of winter meant more snow than average…
So RED circles meaning 6 more weeks of winter should equate (for this fun exercise) to more snow than typical in KC (above the black line) while the opposite for the BLUE circles. I count 7 correct RED circles forecasts. There appears to be one right on the line. I also count 4 BLUE circles meaning an early spring and below average snow totals. There appears to be one on the line so we'll toss that one out to and call it even. The total of correct forecasts is 11 out of 28 opportunities or 39%
So overall 24 correct forecasts out of 56 opportunities…or 43% accuracy.
Now you know.
There are more accuracy related stories here and here.
[protected-iframe id="48cb106d9594797da0f772eda1d2aa26-28016812-27967000″ info="//giphy.com/embed/sfBaIVyqh2QLe" width="480″ height="288″ frameborder="0″ class="giphy-embed"]
Have a great day…regardless of what the Groundhog says…or sees or whatever!
Joe