This is an archived article and the information in the article may be outdated. Please look at the time stamp on the story to see when it was last updated.
Good Sunday afternoon…a VERY rare for KC blizzard is ongoing in the region. Conditions will worsen as the afternoon moves along. Some interesting microphysics going on out there with the falling snow. The flakes (there are so many) are so small…that they're almost like sugar…and perhaps accumulating at a somewhat slower pace. The roads which started warm…melted the incoming snow for awhile but they've about lost the fight as the snow rates increase. Speaking of which…a bit of a look see around the area indicate many from the Metro north have had 1-3″ with some 4-6″ totals coming from N MO.
---
---
Forecast:
Rest of this afternoon…more heavy snow…the flakes should increase in size as some of the banded features move through the region. Accumulations will range from 3-7″ or so…IF we don't get those bigger flake sizes though…we might be on the somewhat lower side of that range (as an average). Temperatures in the 20s with wind chills in the teens.
Tonight: Snow ends and cold with lows near 15° (maybe colder) with diminishing winds
Monday: Mostly sunny and cold with highs near 30°
Tuesday: Mostly sunny and cold with highs again near 30°
---
---
Discussion:
If this is the 1st blog you've read today…let's start with radar…
This is what it looked like earlier today…
Nothing to see here….just a November #blizzard in #KC #mowx #kswx #fox4kc pic.twitter.com/GGjK4mgAuJ

— Fox 4 Weather KC (@fox4wx) November 25, 2018
Again the flakes early this afternoon are accumulating but the flakes are really small.
Blizzard conditions continue through the region…remember you need 35+ MPH winds…1/4 mile visibility and that has to happen for 3 straight hours…we're getting there as of this writing.
There are whiteout conditions in many areas…power outages are sporadic but there, especially in the outlying areas of northern MO.
Strongest wind gusts have been around 50 MPH…some places perhaps a bit higher.
This surface weather map is a thing of beauty…
See the storm's circulation towards the south of KC…
.Wowza~
The satellite presentation is pretty neat as well…
Quite the storm…quite the blizzard.
The feature photo comes from Judge Reid via Twitter.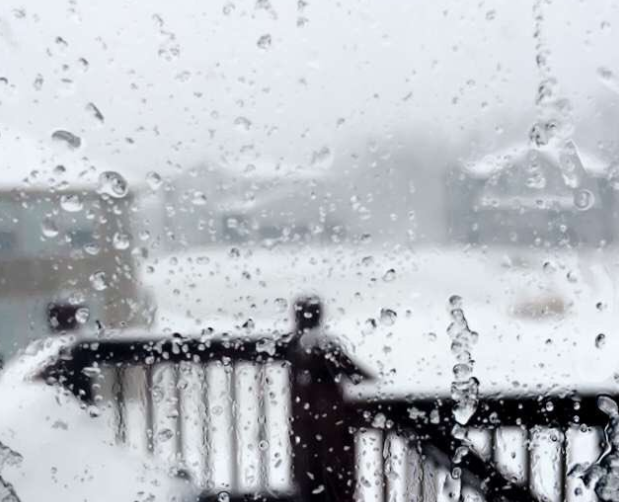 Joe