This is an archived article and the information in the article may be outdated. Please look at the time stamp on the story to see when it was last updated.
A chilly morning out there with east winds contributing to the cool feeling around the area. Temperatures as I type this blog are approaching 50° though and overall it should be an OK finish to the day with highs well into the 50s before the day is done. Rain chances will come back 1st thing in the morning though. Not a lot is expected and many may get very little or none at all. Beyond that though…the chances will go up heading towards the weekend. We need it for sure as the dry weather trends over the past 5 months are pretty interesting.
---
Forecast:
Tonight: Increasing clouds and breezy with lows in the 40s
Thursday: Some scattered AM showers possible, then variable clouds…WINDY and much warmer with highs well into the 70s. we should have more afternoon sunshine. Winds will be 25-40 MPH in gusts.
Friday: Windy and warm through the AM…there will be some showers and storms in the area as well during the day. Highs should be close to 70°.
---
Discussion:
The NWS in Pleasant Hill created this graphic yesterday that highlights the dryness that we've been dealing with over the last few months and really going back to 10/1.
Here's a look at how the recent dryness compares to other selected years. pic.twitter.com/KViQSywVNB

— NWS Kansas City (@NWSKansasCity) March 22, 2017
The highlight to me is that we've had less that 4.5″ of moisture since 10/8 according to the chart above. This represents the 2nd driest time-frame in KC weather history dating back to the 1880s.
Many of us remember the nasty drought of 2012. That year actually started off OK then the moisture just shut down in the spring…and that set the stage for what happened in the summer. The chart below shows the accumulation of the moisture through that year…notice that we were about average through 5/1 (although that April we were starting the dry trends) then from there it got worse and worse. We ended up with less that 22.5″ of moisture that year. We were sort of "saved" that late summer when the remnants of a hurricane came up and gave parts of the area 4-8″ of rain over a few days.
So obviously IF I'm writing about 2012…we need some rain.
There are going be be better than decent chances coming up over the next 10+ days as a series of storms come our way. One comes on Friday into Saturday and there is potential for us to get at least 1/10″-1/2″ from that…and some model data today is even more bullish for the rain. The NAM model suggests over 1″ and the GFS model is closer to 1/2″ with higher amounts (over 1″) towards the E and SE of KC (over 1 1/3″ from Marshall towards Warrensburg southwards). I'm not jumping on posting those maps yet…too early but the trends are a bit better today.
The better surface moisture is sitting towards the south of the region today…but thanks to strong south winds tomorrow into Friday…this moisture will have no issues coming northwards.
In the above map the dew points are in green. The higher the dew point…the more surface moisture there is. Dew points well into the 50s and 60s will do just fine with the proper set-up.
There will be a strong surface storm developing on Thursday across the SW Plains. It will move along the KS/OK border on Friday into Friday night then potentially curl towards the NE. That curl towards the NE later Friday night into Saturday is important because that would place at least part of the area in the "wrap-around" part of the storm. If this was a normal winter…we'd be excited for snow…but the atmosphere is way too warm for that…so we'll have to do with getting our hopes up for some bonus rain. IF we can get into that wrap-around aspect…we can do well with this storm system through Saturday afternoon.
Sunday will be a lull day.
Another chance of rain comes later Sunday night into Monday. This next system isn't as strong and is coming in so quickly behind the 1st system we'll see how efficient it can be in creating decent moisture…but right now another 1/10-1/2″ looks possible with that. Then perhaps another system later NEXT week. So several opportunities to get rain and to get some soakers too. I'm somewhat hopeful that heading into NEXT weekend we should have received at least 1″ of rain. Interestingly…that would be average for this time of the year.
We really need to get this moisture through next weekend because after that I'm not sure where we go…do we fall back to where we've been?
Our feature photo comes from Terri Gunnels..this is her dog Oscar…he's enjoying the nice weather!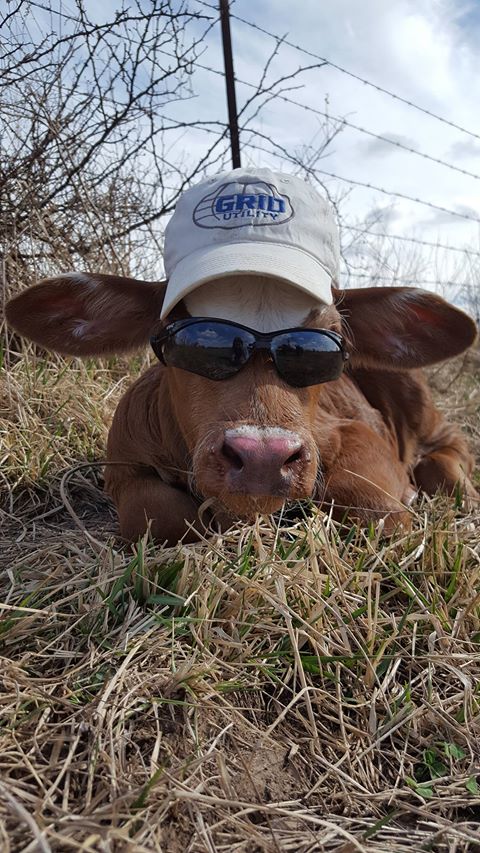 Joe