This is an archived article and the information in the article may be outdated. Please look at the time stamp on the story to see when it was last updated.
Good afternoon…temperatures are struggling a bit this afternoon as a departing upper level system is still bring clouds and showers to the area…mainly from south KC southwards. The clouds are breaking though in spots, and as I type this, there is some sunshine at my house. It should turn into a better afternoon for many areas, but well south of the Metro…a soaking rain will continue for awhile.
---
---
Forecast:
Tonight: Variable clouds and seasonable with lows in the 40s
Monday: Morning clouds then sunshine in the afternoon and pleasant with highs around 70°
Tuesday: Partly cloudy and milder with highs 70-75°. There may be a few isolated showers at night.
Wednesday: Not as mild but not too bad with highs in the 60s. There may be a few showers scattered in the region
---
---
Discussion:
The rain is slowly ending…not that we had a lot in KC. KCI on the north side had very little…only .01″. St Joe had less than that, as expected. Meanwhile as you went south…the rain amounts increased modestly in the KC Metro area as you went south…towards southern JOCO, KS the amounts neared 4/10″ or so. Rain amounts were more substantial towards and south of the US 50 corridor into central MO and it's still raining there.
The HRRR model shows that this is going to be a good soaking rain for much of southern MO and into SE MO.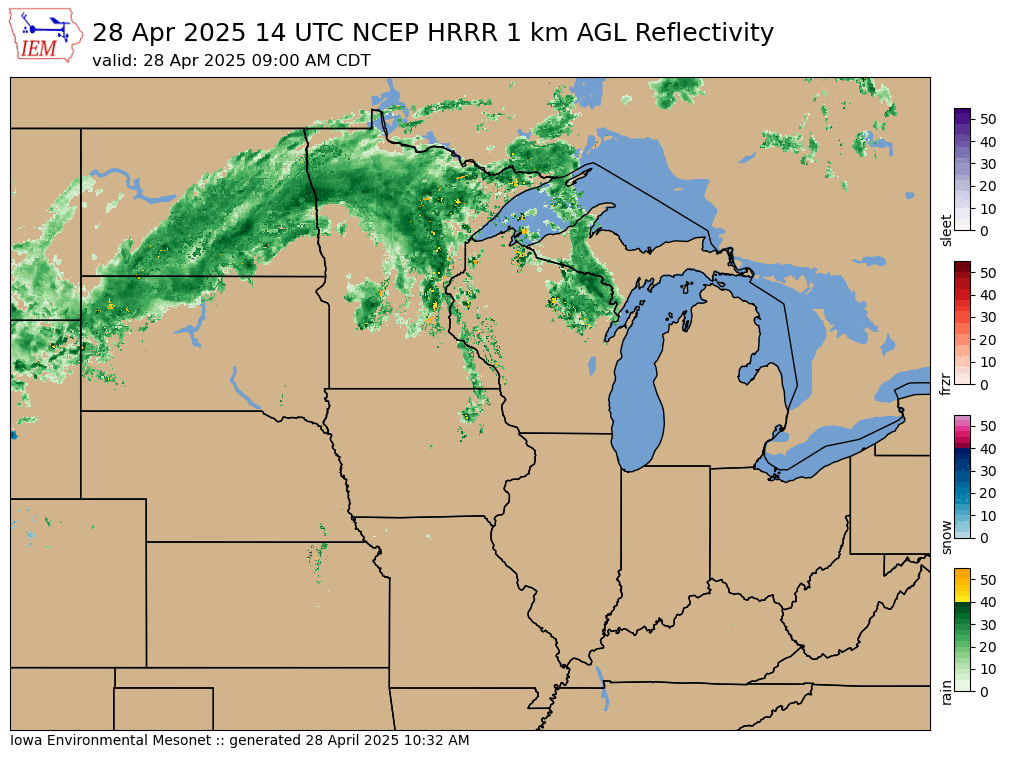 It really is amazing how things have changed for the state of MO…the years started with a pretty significant drought (shown on the left hand side) and now (right hand side of graphic)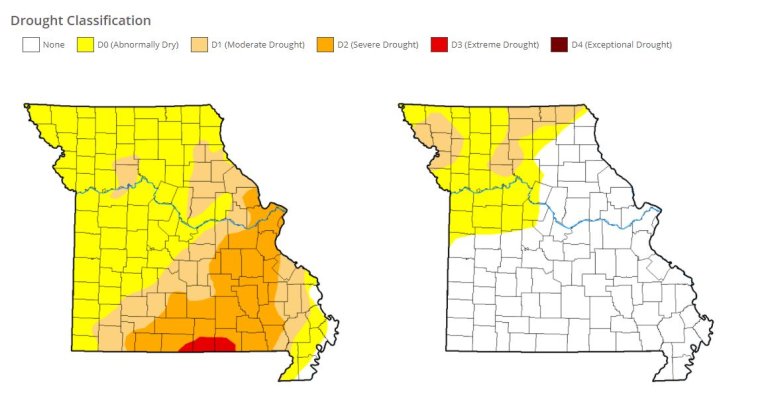 The opposite has occurred on the KS side…things have gotten much worse (despite the nice rain some areas had recently).
Saturday night on the news I talked about the lack of tornadoes (so far) through MO/KS/IA/OK. The 4 state area has had only 8 tornadoes by my count…and ALL 8 were on the MO side. That means none in the other 3 states.
What's amazing about this is that Thursday will mark the day for the latest start in recorded history that OK hasn't seen it's first tornado…if that makes sense.
The thing is for OK at least…if they're below average in April…odds heavily favor them being below average in May too!
April/May tornado climatology in Oklahoma: From 1991-2016, most common was below climo in Apr & May (38% of years). If April was below climo, May was below climo in 67% of cases, or 10/15 years. Only 3 years above climo in both months: 1999, 2003; 2011. Outbreaks skew the average pic.twitter.com/caTjKM4ihU

— Quincy Vagell (@stormchaserQ) April 21, 2018
So you can tell just to get closer to average over the next 6 weeks or so…is going to take some doing.
The season overall has started "quiet;y" to some extent. When March and April are so cold…it's not exactly favorable to strong thunderstorm development either in the Plains especially. The 30 year average through the 21st at least is 394 tornadoes. If you inspect the chart below though…you can see that the last several years have started "slow" and below average going back through 2013 at least.
No significant severe weather is expected through the rest of the month in the Plains at least it appears.
This is actually somewhat in contrast to the fact that this week, overall, will actually "feel" like spring around the area We should see a noticeable pick-up of colors and leaf-outs to the dormant vegetation heading towards next weekend after more than a few more seasonable days.
Looking at the weather pattern this week…favors, finally, a more Spring regime for the week & then-some. That's good for many…BUT if you're an #allergy sufferer be ready, especially later in the week and next weekend. #achoo JL

— Fox 4 Weather KC (@fox4wx) April 22, 2018
So let's enjoy the Spring weather for a few days. There may be a few showers WED and THU night…but nothing too heavy expected…and it looks mild>warm for next weekend
Our feature photo comes from Bill Camarillo in N KC…from about 10 days ago.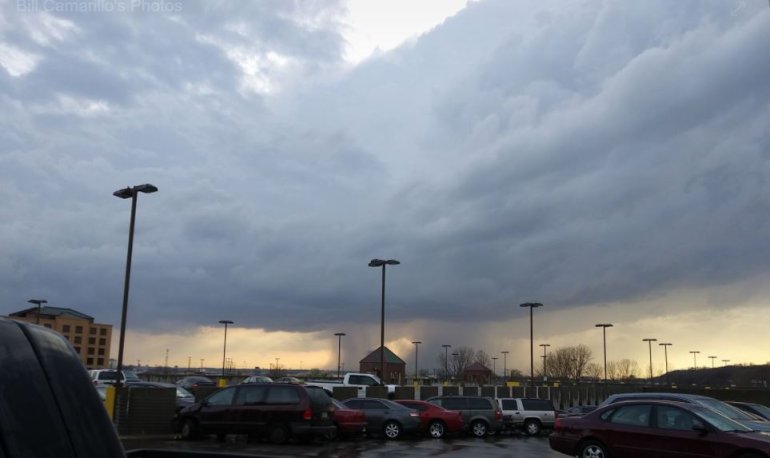 Joe