This is an archived article and the information in the article may be outdated. Please look at the time stamp on the story to see when it was last updated.
Well after a record setting Saturday with highs well into the 70s (75°) today is somewhat closer to average (45°). We'll still enjoy some milder highs for a couple of days, but overall there is going to be a slow return towards average highs and maybe even somewhat below average for a day or two. The pattern for us though is still a dry one and that's not going to change for the rest of the month it appears.
Forecast:
Tonight: Fair skies and chilly but not unusual for late FEB…lows in the 20s
Monday: Mixed clouds and sunshine and pleasant for late FEB with highs near 50°
Tuesday: More clouds and a little cooler with highs in the 40s
Discussion:
So let's see…compared to average the last 3 days have been 26°/26° and 22° above average. Now our monthly temperature, which was around 2° above average earlier in the week…is now 5° above average. Pretty impressive for the month..and while that number will come down a couple of degrees or so…the month will finish above average again as the stretch of milder than average weather continues.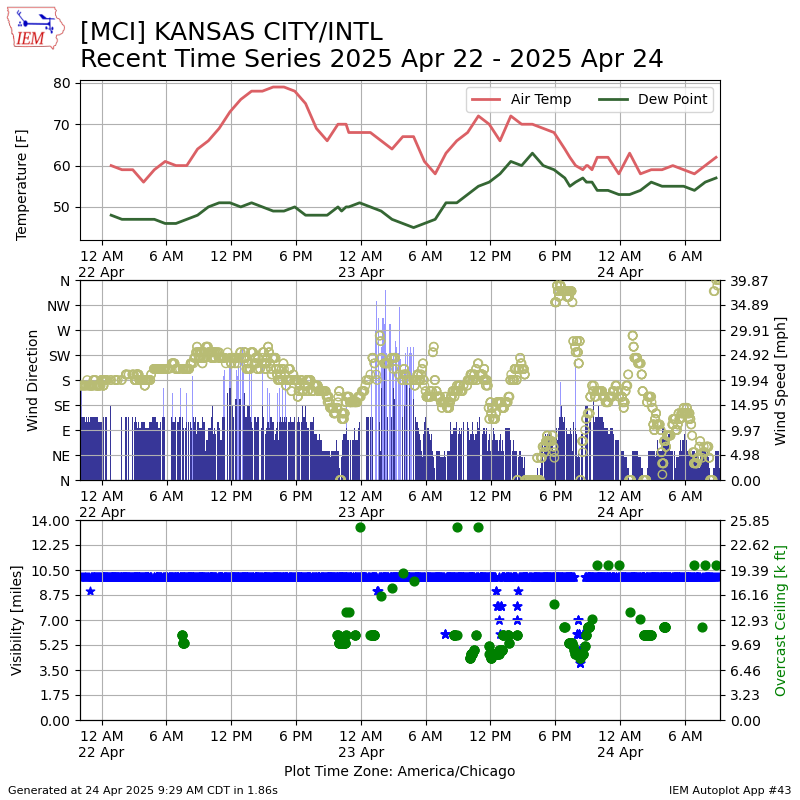 This is only the 6th time we've had 3+ days of highs in the 70s in FEB in #KC going back to 1890. Record is 5x's in 1976/1932 (1/2)

— Fox 4 Weather KC (@fox4wx) February 21, 2016
This was the 3rd straight day with highs 70°+…the record for FEB is 1932 with 4 days in a row…1921 also had 3 straight days. (2/2)

— Fox 4 Weather KC (@fox4wx) February 21, 2016
This is also a dry month…little to no accumulating snow…and not much rain either. We're .60″ behind average and while we don't get a lot of moisture in FEB…we can use some. Nothing critical at this point since it was so wet in the fall through early winter…but some moisture would be welcome by most…and there just isn't much coming anytime in the next 7-10 days it appears.
There will be a rather significant storm that effects the southern and eastern portion of USA over the next 5 days. A potential snowstorm is setting up towards NW AR…potentially southern MO and eastern MO into IL towards Wednesday. For KC…aside from clouds and a shot of cooler weather on THU…the effects of the storm will be negligible it appears. Severe weather is possible in the SE part of the country with this developing storm.
and so it goes…basically a return to near average temperatures for the work week…give ot take about 5 or so degrees.
Some signs of a brief shot of colder weather perhaps later next Saturday or next Sunday…the brunt of the cold though will be more focused towards the eastern part of the country and the Great Lakes. It will be nasty cold there it appears to finish the month…and the Lake effect machine is going to get fired up again.
So let's see how things stand so far this season regarding the snow situation…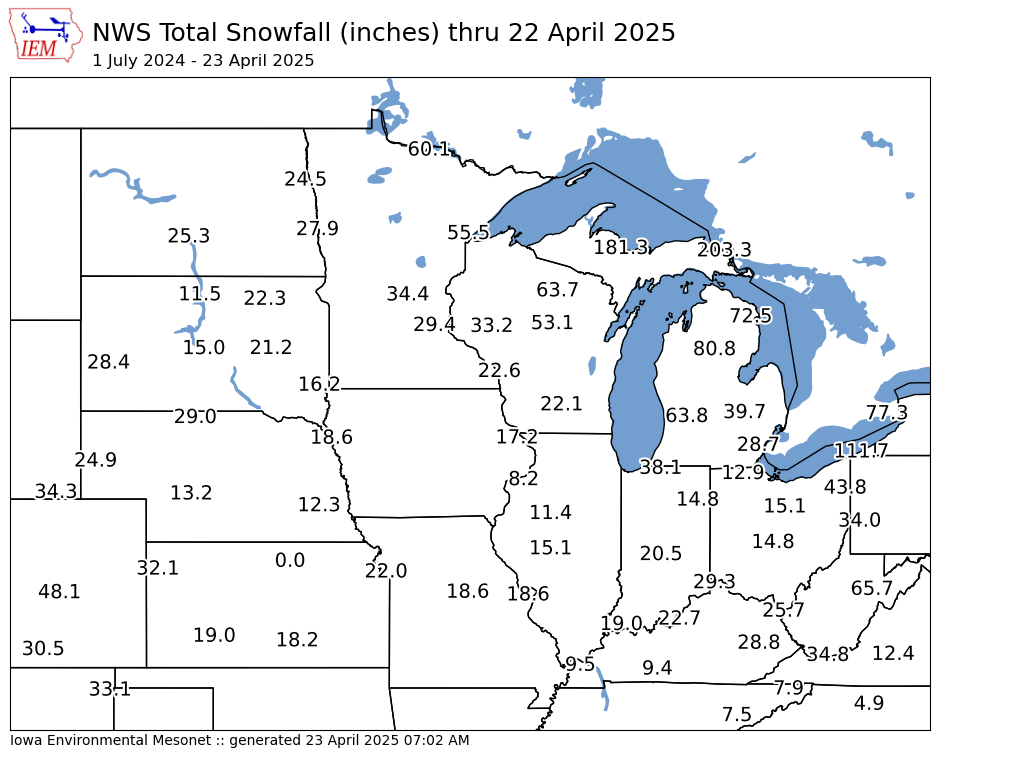 So who in the the Plains east are doing well when it comes to snow…with regards to average?
Which Climo sites have the most snow this season so far compared to normal to date? NYC(JFK) remains the 3rd most pic.twitter.com/DZjcYcvO6q

— Ralphs Weather OBS (@WeatherNut27) February 21, 2016
Most of those in the NE part of the country are from the big blizzard in January…
Here in the metro…we're still sitting at 5.3″ of snow with a trace of snow this month. We're more than 6″ behind average and unless we get a big storm in the first few weeks of March…it's going to be another weak snow season for the KC area for the 2nd year in a row…and the 3rd in 4 snow seasons.
Not great for sure…remember though that despite the weak snow last winter…it was very wet in the spring time…so much so that lots of projects had to be put off for weeks because of the wet conditions…we'll see if that happens again. The storms have been there in the Plains and elsewhere…the KC are though hasn't had more than 1/2″ from a system in a calendar day since 12/26 or more than 55 days ago.
OK that's it for today…I'm struggling to write the blog right now since there is so little to talk about. Expect a few blogs this week…but I'm not going to waste your time just writing something up.
Joe