This is an archived article and the information in the article may be outdated. Please look at the time stamp on the story to see when it was last updated.
As expected we're waking up to cloud cover in the region this morning. This is a sign of warmer and more moist air moving up from the south. Dew points will be coming up as the day moves along and it may feel somewhat "Springy" tonight into Wednesday. Rain is also likely…it will be on radar BUT I can't promise everybody will be much rain. Be hopeful for 1/4″-1/2″ or so. Odds are some won't get a drop and some may see more (especially farther to the NW of KC). After that we're essentially off to the races in mild weather that will start to move in again and linger into a good part of next week.
Forecast:
Today: Mostly cloudy with some breaks. Breezy conditions developing and mild with highs around 75°. We may see more sunshine this afternoon. You'll noticeably feel the moisture later this afternoon as the dew points become elevated.
Tonight: Rain chances increase towards and after 12AM. I'm not expecting a lot out of this locally…but the chances will continue into daybreak Wednesday. lows tonight will be mild…closer to 60°
Wednesday: AM chances fade away then variably cloudy. Mild with highs in the 70s. Wind will switch. There could be some scattered storms firing in the afternoon along the cold front which may be towards the SE of KC
Thursday: Partly cloudy and mild for late October with highs around 70°
Discussion:
Things are going nicely according to plan. The forecast is working out quite well from several days ago regarding the clouds today and the rain chances tomorrow…so it appears at this point our ducks are in a row as a weak front moves towards the region Wednesday. The front will still be well west of here today…so there really isn't much of a trigger for rains to develop in the Plains during the day.
The reason why the front is weak…is that the air coming in behind it is Pacific in origen. We're yet to have a real "Canadian" front get it's act together and push southwards. This will happen in time…it will be getting colder up in Canada…but at least for the next 7+ days…I just don't see it. This is why I've been mentioning to the gardeners and landscapers that there shouldn't be a rush to blow out the sprinkler systems for the winter. 1) is because there are no hard freezes coming soon and 2) is because the rains don't look to be significant through the END of next week at this point. Odds favor, at this point, less than 1/2″ on average, over the next 10 days.
This is what I've been preaching on the air and in the blog. Yesterday for example I had a feeling that I would be on an island again with my forecast of 70s on Saturday. Why did I think that? Because the GFS model was ushering in some "cooler" weather (really still mild though) for the start to the weekend. Yet there I was saying highs would be well into the 70s again. I knew the GFS model was going to be wrong with this…and I didn't play into it's hands. Here is a shock to you. The GFS last night backed off from the cooler weather this weekend. Today, I expect, you will see the forecasts come into line with a warmer weekend…
It wasn't a perfect forecast for me though…I forecasted temperatures to be into the upper 60s for Sunday and I'm not even sure that will happen anymore…it may be much warmer. Then highs will be closer to 80° for Halloween. There is upside to those numbers.
I was watching the football game last night in Denver. I noticed the fans were in shorts and short sleeves which is pretty impressive for Denver in late October. That area can get some pretty wild weather in later October into November as storms get cranked up. IF it was that warm it usually means there's a big storm coming soon. The reality is that they will be pretty darn warm as well, on average for the foreseeable future too.
The pattern is a warm one.  When you see maps like this for the next 8-14 days…wow!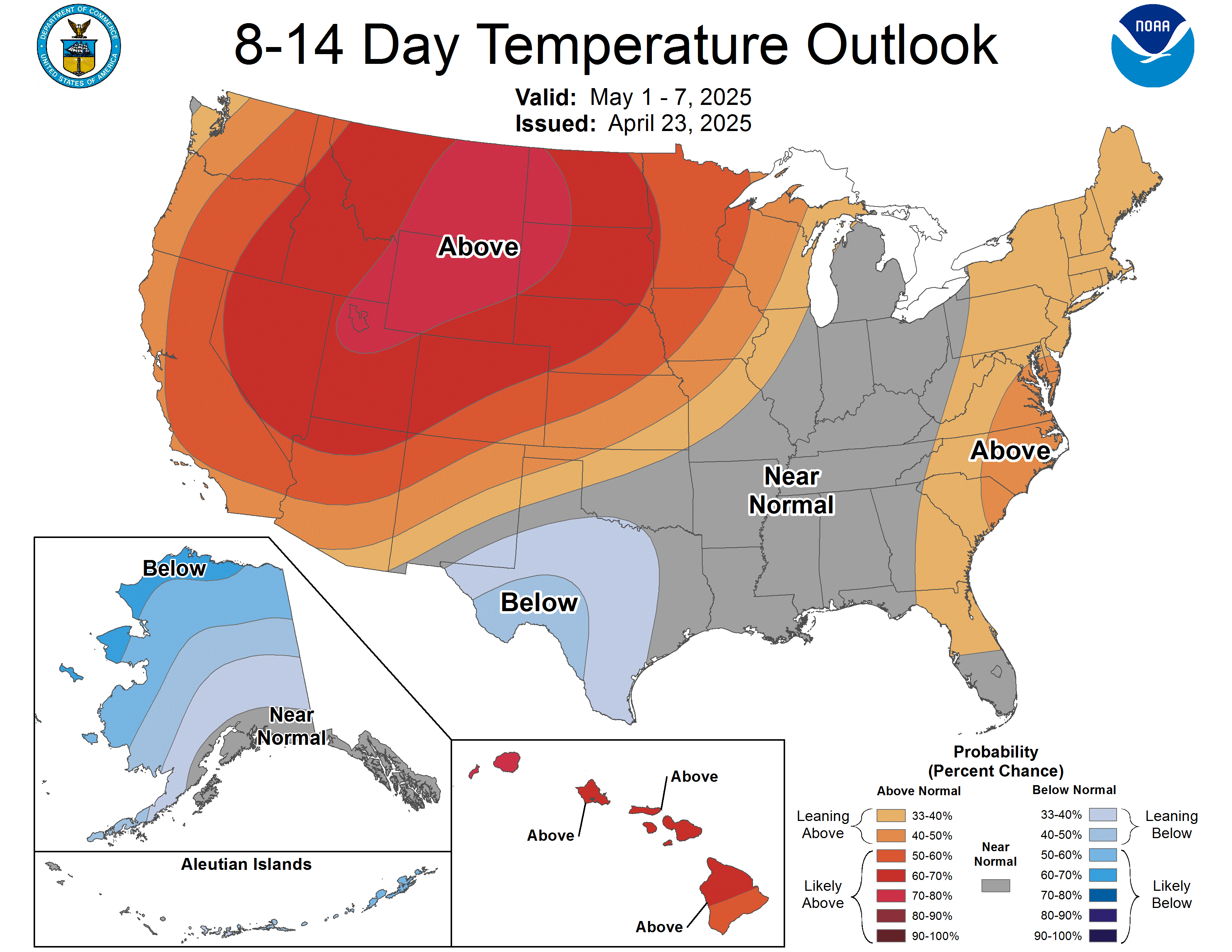 We're running 3.6° above average (it feels like it should be more though) so far this month…and we'll add to that early next week.
Backing up a bit…as far as the rain goes…I'll leave the HRRR model (via IA State) with you today as well as radar from the NWS in Pleasant Hill. Also a bonus satellite picture that should update throughout the day. It will look better as the day gets brighter!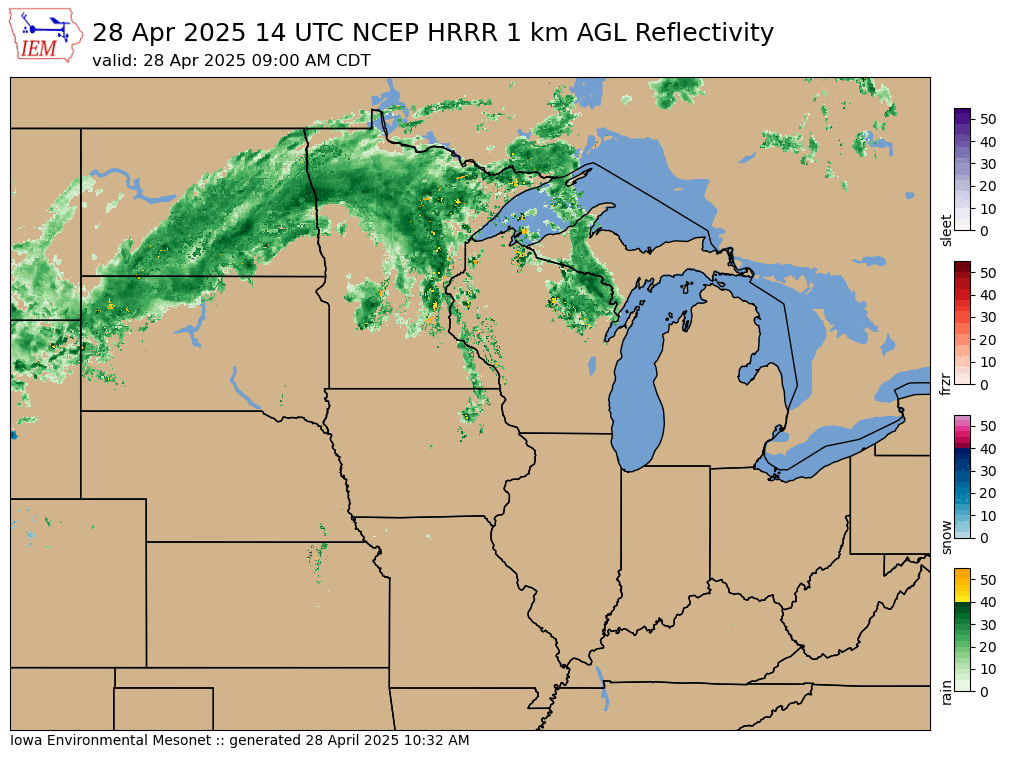 OK that's it for today…normally I'd write more about the rain but I'm not expecting all that much out of this. Our last good rain (over 1/10″) was back on 10/6…several weeks ago)
Our feature photo comes from Paula Lininger Morrow up in the northland!
Joe