This is an archived article and the information in the article may be outdated. Please look at the time stamp on the story to see when it was last updated.
Well for KC at least it was a rather dull gray Christmas Day around these parts. Lots of clouds and temperatures struggling to get to 20° yesterday wasn't exactly the most exciting weather but then again, it could've been worse…a lot worse.
Severe storms as expected hit the southern part of the country hard with numerous reports of severe weather from SE TX through parts of SW GA. Strong, damaging winds and even 34 tornado reports (some duplicates) were accounted for and more reports may come in today as more data becomes available. It started in the morning around the Houston area and maxed out in the early evening around Mobile, AL with a large destructive wedge tornado moving through parts of the city.
Here is a look at the reports of severe weather from yesterday.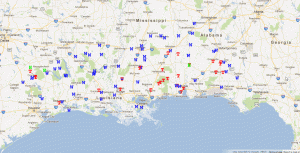 The W's represent strong or damaging winds (about 75) and the T's represent tornado reports. Today the emphasis will be across the eastern reaches of NC. Here is the 7AM forecast from the SPC.
Most of the tornado reports came later in the afternoon and early in the evening. Videos are still impressive through. What is amazing is despite these tornado incidents, so far nobody has been reportedly killed by the tornadoes yesterday, which means it's been over 6 months since someone has died due to a tornado. In Mobile, AL itself some 26K customers lost power. That though has improved to about 9K as of this writing.
Despite the timing of the storm, there were still some dramatic videos of the Mobile tornado especially. Check these out.
This next video apparently is the tornado that struck one of the high schools there.
So that was one side of the storm. On the other side of the storm there was heavy snow in places that usually don't see heavy snow. In NC-NE Texas, snowfall was just 10″ in spots .
Meanwhile across the state line in AR, it was even more dramatic. Keep in mind that the drought is pretty fierce down there as well. They rarely get to experience a white Christmas and yesterday many residents did in fact have one. Little Rock as only had 3 measurable snows on Christmas day in the past and yesterday they were walloped with close to 9″ which was a record for not only Christmas day but also for the most snow in ANY calendar day since 1/6/1988 which is almost 25 years. I think it was their 7th biggest snow on record there! Morrilton, AR has had 13″ of snow and there are 2-4 foot snowdrifts being reports in parts of AR this AM. Here is a picture form Conway, AR.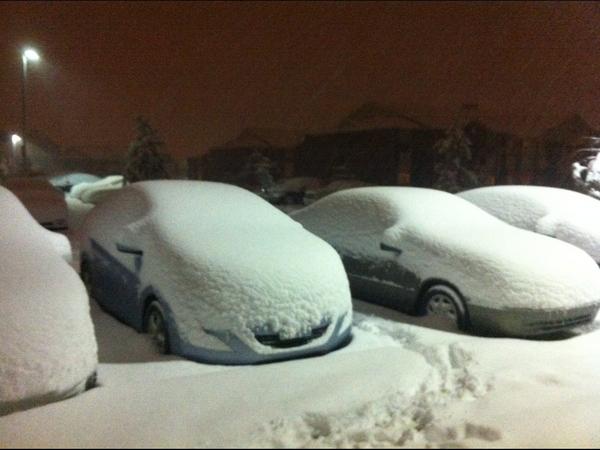 Right now some 700 miles of territory are covered by Blizzard warnings, representing some 3 million people. 1+"/hour snow rates are being reported and there are numerous reports of thundersnows.
Bloomfield, IN is now closing in on 12″ of snow and this will be their heaviest snow in about 4 years it appears. Pretty dramatic radar presentation of the storm now heading towards and through the OH Valley. Mt Carmel, IL is close to 1 foot of snow, where blizzard warnings continue for this AM.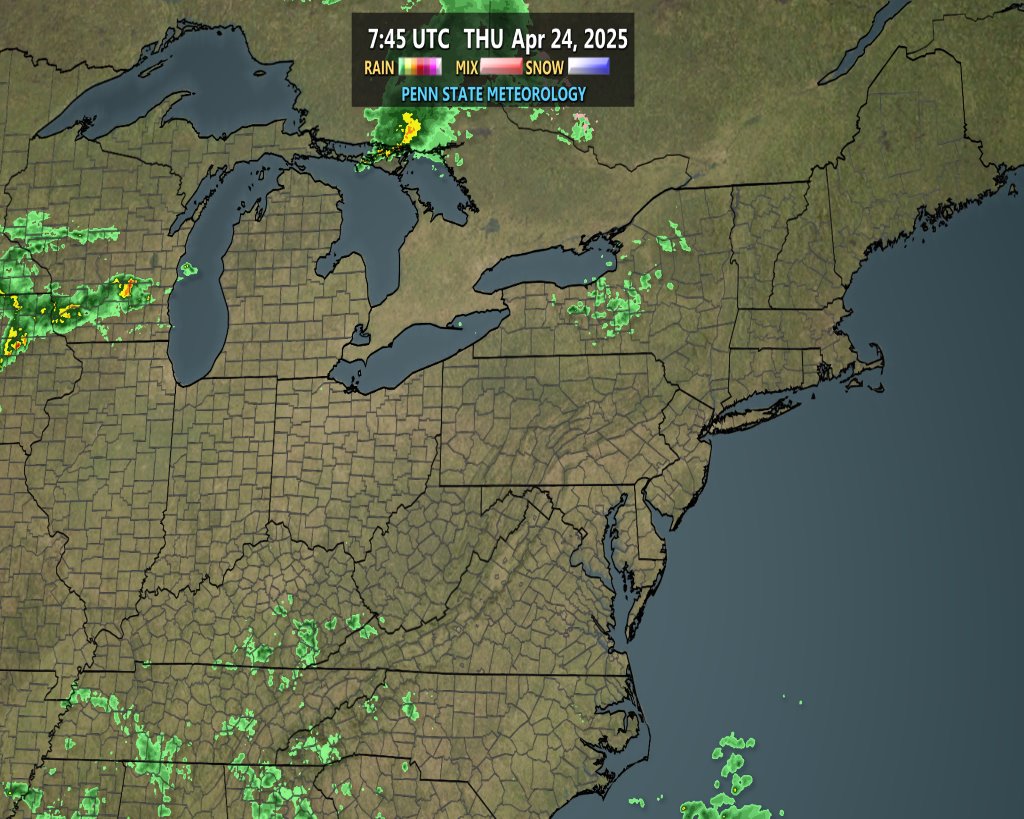 The surface storm is easily findable this AM.
Here is a look at the RAP model showing the future of the storm for the rest of the day.
IF you look at the solid RED line which represents the 540 thickness line (it serves as the approximate rain/snow line) you can get an idea of where the heaviest snow will be during the course of the day.
So a very impressive storm for sure.
For us, well let's just say it looks like another ride on the boring weather train is starting, because aside from some chilly air and periods of clouds moving through at times our weather is again looking VERY dry for a long period of time (7+ days) with really no signs of any significant storm moving on through the region for days to come. The colder air that is in place will stay with us into the weekend, and then start to modify a bit, I'm seeing signs of more moderation heading towards the 1st half of January.
Have a great day after Christmas and I'll see you tonight on FOX 4 News at 5/6/9/10
Joe
Joe